With only three picks in the entire 2023 NHL Entry Draft and being in the sixth and seventh rounds, the Tampa Bay Lightning and their scouting department will have to work hard to find some hidden gems with their late-round selections. Late-round picks statistically have slightly less than a 25 percent chance of playing at least one game in the NHL, so they will attempt to find players that can buck that trend, such as current defenseman Nick Perbix and former standout Ondrej Palat.
In making these selections, two recent signings could indicate a certain region that the Lightning may focus on to find these picks. Defenseman Emil Martinsen Lilleberg of Norway and Finnish forward Waltteri Merela both were signed as free agents within the last month, indicating that the Lightning are digging deep into players with Scandinavian ties.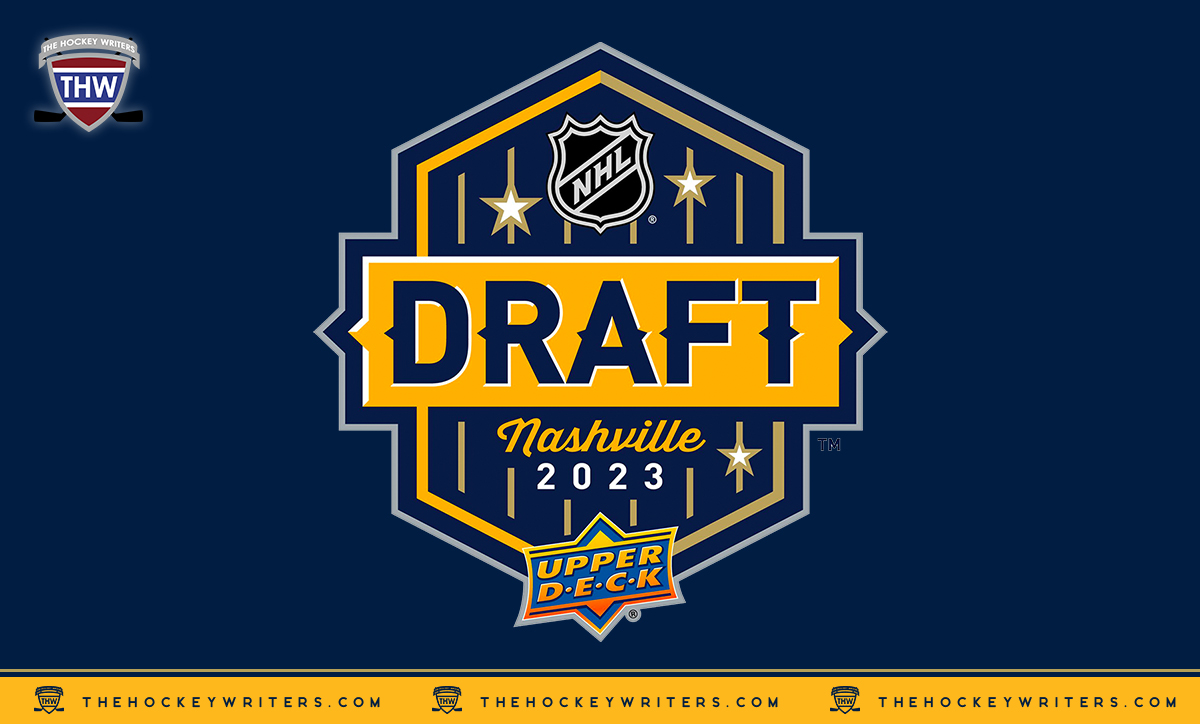 Drafting someone who plays overseas is not quite as simple as evaluating the players in the same manner as their North American counterparts. "The model in Sweden is unique," says Cam Abbott, the general manager of Rogle in the Swedish Hockey League. "We have a system over here that promotes community within our academy. Players have access to seemingly unlimited amount of ice time. Our system is different than North America. The players are living in their own apartments (or flats) not with billet families. They learn to cook, do their own laundry, train properly and manage their time accordingly so they can keep up with their schooling."
Related: 2023 NHL Draft Guide
While the pandemic has made in-person scouting of overseas prospects difficult in the past couple of years, scouting directors can finally accumulate airline miles and hotel perks to keep pace with their NHL counterparts in finding talent anywhere in the world.
---
Latest News & Highlights
---
Here is a look at seven possible players with ties to Scandinavian countries that could be available to the Lightning when they make their selections in the sixth and seventh rounds.
Emil Pieniniemi
A defenseman with a left-handed shot, Emil Pieniniemi was instrumental in helping Team Finland reach the quarterfinals in the most recent U18 World Championship. At 6-foot-2, he already has good size and skates well, but he will need to work on many aspects of his overall game in order to play in the NHL. However, he has shown enough for someone to select him in the later rounds, hoping his skills develop enough to be a part of their roster.
Zeb Forsfjall
Although he will likely be gone when the Lightning makes their pick at 179, Zeb Forsfjall is included because many pundits feel that he may drop to the later rounds. He has a great skill set, but his lack of size is what many feel will be a roadblock to an early selection. He had a so-so season with Skellefteå AIK J20 in Sweden but did bounce back nicely, finishing the recent U18 World Championship with two goals and eight points in seven contests, tying him for fourth on Team Sweden in scoring.
His lack of size and inability to consistently attack the middle of the ice was most noticeable during his time playing at the men's level in the SHL. This has some worried that he may not be able to crack an NHL roster, but at 18 years old, the skill set is there to take a chance on a player with a high motor to compensate for his lack of size.
Hugo Hell
In spite of the eye-catching name, Hugo Hell is another prospect with enough raw talent to make him an excellent choice in the later rounds. The Swedish defenseman has already been identified as having pro-caliber skating skills. In addition to his smooth skating, he has good vision with and without the puck and has a lot of raw potential for a very young player whose 18th birthday isn't until September. With tons of potential, he makes for an ideal late-round selection.
Arvid Bergstrom
Despite being overshadowed by his higher-rated Swedish counterparts, Axel Sandin Pellikka and Tom Willander, Alex Bergstrom plays a smart, quiet game that thrives on transition and puck movement. He's an excellent example of a modern defenseman who can out-think his opponents. Some scouts were disappointed in his offensive output this season with his Djurgårdens U20 team in the SHL, which may have led to his drop in some rankings. This could be good news for the Lightning, who will definitely take a look at such a player who could be a solid and steady performer in the NHL.
Tom Leppa
Drafting in the later rounds has much to do with potential, which is what Tom Leppa can bring to the Lightning. While playing with Jokreit U20 and internationally with Team Finland, he is described as a player who takes care of business in his own end, can move the puck well, and will show up on the scoresheet.
The downside to Leppa's skills is his below-average skating. However, committing to play hockey at Penn State should help with that, as well as working with the Lightning's outstanding skating coach, Barbara Underhill. Improved skating could allow him to make an NHL roster eventually.

When you do not have high draft picks, you must make the ones you have count. That will be the challenge for the Lightning in the 2023 NHL Entry Draft, as they hope to hit paydirt with their later-round picks. They may not be able to find a player like Palat, but the hope is to find someone that will eventually play a productive role for the Lightning in the future.