The Tampa Bay Lightning have re-signed goaltender Peter Budaj to a two-year contract extension with a cap hit of $1.025 million per season, TSN Insider Bob McKenzie reported Monday. Recording a 30-21-3 record with an impressive 2.18 goals-against average and a .915 save percentage in 60 games last season, Budaj was a big part of keeping the Los Angeles Kings afloat last season while starter Jonathan Quick was sidelined with an injury. Traded to the Lightning in February in a deal that saw former Lightning starter Ben Bishop go to the Kings, Budaj posted a 3-1-0 record with a 2.80 goals against average and a .898 save percentage with the Lightning.
Two-year extension for TB netminder Petr Budaj, who has agreed to terms on a deal with an AAV of $1.025M.

— Bob McKenzie (@TSNBobMcKenzie) June 19, 2017
The 34-year-old netminder has played in the NHL for 11 seasons after being drafted in the second round by the Colorado Avalanche in 2001. A veteran with a lot of NHL experience, Budaj has made a name for himself over the last few seasons as a sturdy backup goalie who can help keep a starting goaltender fresh when needed. In 356 career games played, Budaj has compiled a record of 155-129-39 and has recorded a 2.66 goals-against average with a .905 save percentage. As a backup goaltender, those numbers are par for the course with what should be expected from a decent No. 2 option on a team.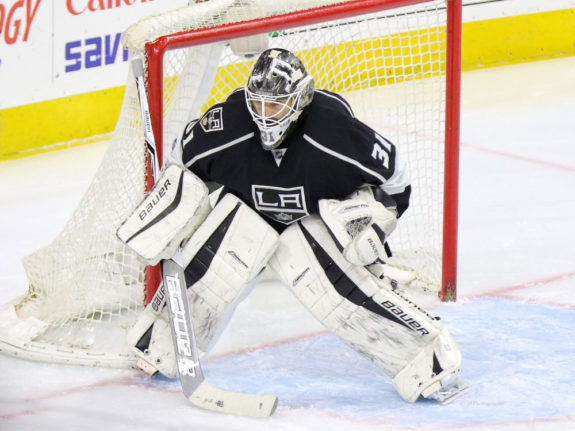 With the Lightning moving on from Bishop at the trade deadline last season and securely handing the reigns to 22-year-old goaltender Andrei Vasilevskiy, the Lightning were in need of a new backup goalie. Running with a tandem for the last two-plus seasons with Bishop and Vasilevskiy was beneficial to the team as they were guaranteed a world-class performance on any given night. While Budaj may not be at the same level as Vasilevskiy or Bishop, he is still a reliable option in net who will always give his team a chance to win a game.
Steve Yzerman Making Moves
This certainly isn't the biggest move of the offseason for the Lightning following the trading of Jonathan Drouin to the Montreal Canadiens for blue-chip defensive prospect Mikhail Sergachev. Still, general manager Steve Yzerman has shown that he is reliable and talented as a front-office executive as he was as a player with the Detroit Red Wings for so many years. While this signing may not be the flashiest or the most impressive, it's one that will help the Lightning keep their new franchise goalie fresh while also keeping a keen eye towards any potential injuries that could occur in the future.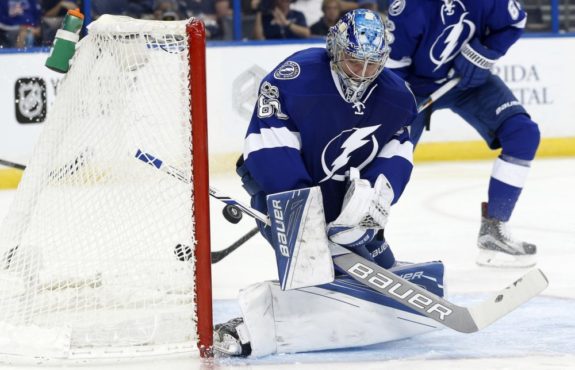 As the Kings saw last season, having a reliable backup who can play a lot of games is an important trait. Budaj filled that role last season and can now let the Lightning management team sleep a little bit easier knowing that have such a sturdy fall-back plan just in case something does happen to Vasilevskiy – which would never be ideal regardless. While there's no reason to think that Vasilevskiy will get hurt next season, it's still good to have a solid backup just in case. For Budaj, this is another two years of security in the NHL while getting an opportunity to continue playing the sport he loves after having such a successful season.