Welcome to this edition of the Tampa Bay Lightning's Stock Up and Stock Down, a weekly column detailing the highs and lows of the team's performance. 
It was an extremely challenging week for the Tampa Bay Lightning, losing all four games and only mustering one point in an overtime loss to the Pittsburgh Penguins on Thursday (March 2). The struggles culminated in an embarrassing 6-0 defeat to the Carolina Hurricanes on Sunday (March 5), just a day after head coach Jon Cooper benched three players in the third period in a loss to the Buffalo Sabres (March 5).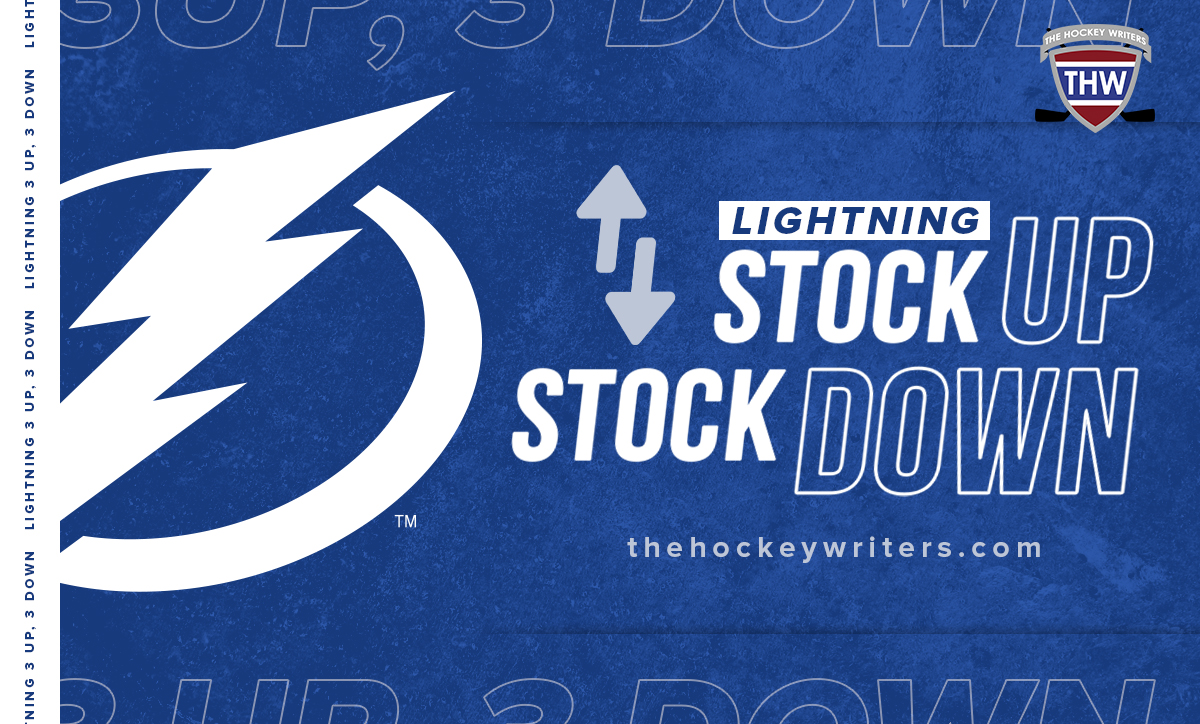 There were signs early in the week that the Lightning were struggling, as their lackluster play resulted in a 4-1 home loss to their cross-state rivals, the Florida Panthers, on Tuesday (Feb 28). Cooper tried to send a message to his team during the Sabres game, benching Nikita Kucherov, Steven Stamkos, and Brayden Point, but the team lost 5-3. "We have a set of standards here that everybody adheres to," Cooper said after the game. "It's not pick and choose. It's everybody." The message did not carry over as the Lightning played one of their most uninspired games of the season against the Hurricanes.
Stock Down: Team Defense
There is some individual blame to go around, but as a team sport, most of their problems stem from a lack of solid defensive play from everyone. The team has given opponents too many uncontested chances recently, and sloppy play in their own end has resulted in breakaways and odd-man rushes. Against the Sabres, Stamkos made an ill-advised attempt at a check that resulted in a Jack Quinn goal to give Buffalo a 4-1 lead.
Stock Down: Team Effort
The Hurricanes game came on the end of a back-to-back, but the Lightning were still outshot 38-14, which included no shots on goal in the second period. That is not a good look for a team trying to turn its fortunes around.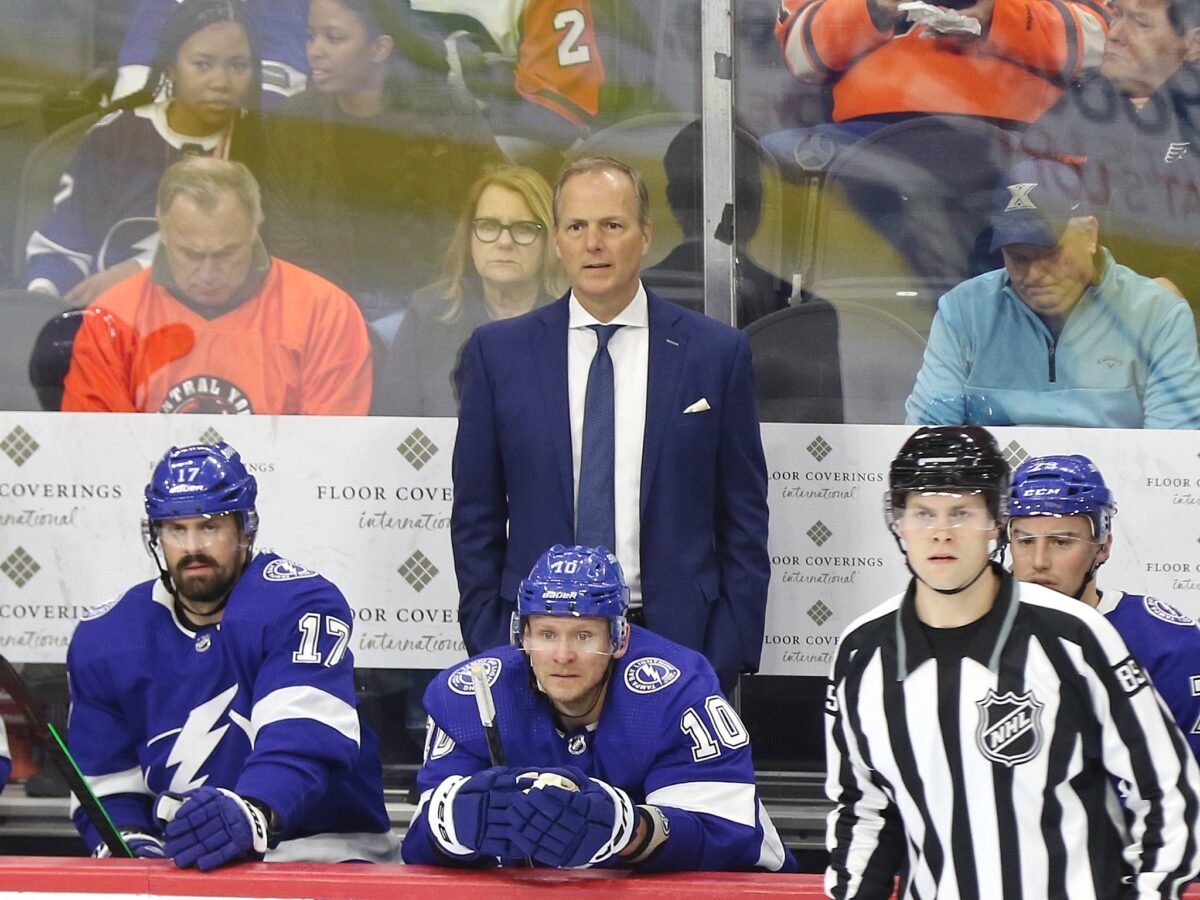 The issues also extended to special teams, as the penalty kill allowed the Hurricanes four power-play goals in five attempts. During this "funk", the Lightning have allowed five or more goals in three straight games and four or more in six of their last seven. To put that in perspective, Tampa Bay has not lost five consecutive games since March 2-10, 2014. At some point, they must show that resiliency that everyone loves to point out and demonstrate the effort that has led them to three straight Cup Final appearances and two championships.
Related: Lightning Could Find Chemistry With New Third Line
---
Latest News & Highlights
---
Stock Up: Alex Killorn
In a week that saw very few positives, Alex Killorn's effort in the third period against Buffalo must be mentioned. After Cooper benched the team's three biggest stars, the 33-year-old scored twice in that period. It was his first multi-goal game of the season but his fifth multi-point performance in the last 12 contests. He is just four points away from reaching 50 for the second time in his career.
Stock Down: Mikhail Sergachev
Mikhail Serchachev was once among the team's best in plus/minus, but he has a minus-4 rating in his last four games. His continued solid offensive play has helped that number, as he did manage three assists during those five contests. However, the 25-year-old has let too many players get behind him, among other defensive lapses that have allowed easy scoring opportunities for opponents.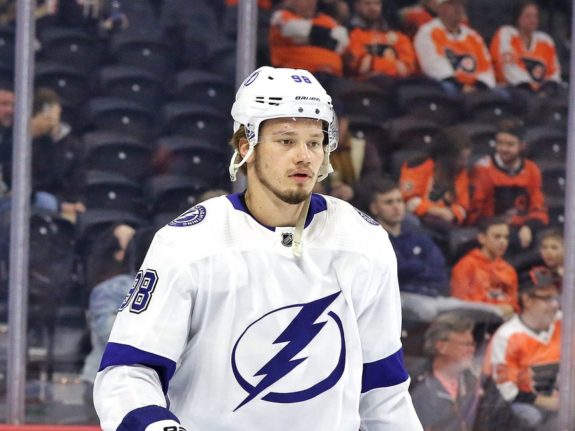 After signing an eight-year extension in July 2022, the former Montreal Canadiens draft pick has played well on the offensive side, setting a new career point mark after getting two assists in the loss to the Penguins. However, any top offensive-minded blueliner will tell you that when the team struggles defensively, it is wise to shift some of that focus to helping out the goaltender and the rest of the team, advice that is also prudent for many of his teammates.
The Lightning have a chance to turn things around with four home games this week, starting with the 24-28-11 Philadelphia Flyers, who come to town on Tuesday (March 7). They will also host the Vegas Golden Knights on Thursday (March 9), the far out-of-playoff contention Chicago Blackhawks on Saturday (March 11), and the Winnipeg Jets on Sunday (March 12).