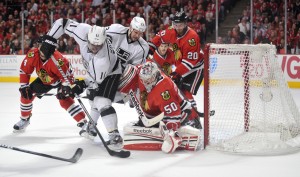 The Los Angeles Kings are Stone Age-boring.  Robyn Regehr makes Dwight King look like the Flash.  What the hell is wrong with Anze Kopitar?  #FreeAlecMartinez!  They're down 2-0 to an "out of their league" machine.  THERE'S NO EASY WAY OUT!
So on the eve of Game Three, here's my thought for those uninterested with all that noise: "I wish there was a way to know you're in the good ol' days, before you've actually left them."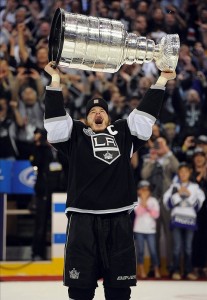 Kings fans, these are the "good 'ol days" now.  Rewind those commercials of Dustin Brown hoisting the Cup; they'll come fewer and farther between with each passing year.  Bask in the spotlight of sitting with the sport's most admired organizations, that's built to win now and in the future, showing a premier goaltender, defenseman, sniper, captain, and center in one hand, while hiding a young ace like Tyler Toffoli up its sleeve.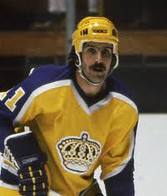 The whispers from the past are still just a breath away.  Cloutier.  Storr.  When are Allison and Deadmarsh coming back?  Stevens.  Fuhr.  The curved stick.  Forum blue and gold.  Duncanson, Gratton, Redmond, and Smith.  Trading Murph.  Simmer breaks his leg.  The phone rings, and it's Sam Pollock.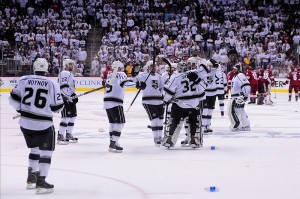 Make no mistake, this is no white flag.  But instead, a cry for ENJOYMENT.  Whether it's more Bryan Bickell overpowering Drew Doughty or Kopitar finally pushing back and blowing by Duncan Keith, there's still tons of hockey to play, and I'm urging you to appreciate it, win, lose, or Crawford.  We belong with the league's elite.  This team held together by J. Quick and tape is a winner.  I'm pessimistic about our chances but excited to see how a champion roars back tonight in Los Angeles. This is the golden age of Kings hockey.  After 45 years…it's good to be us.