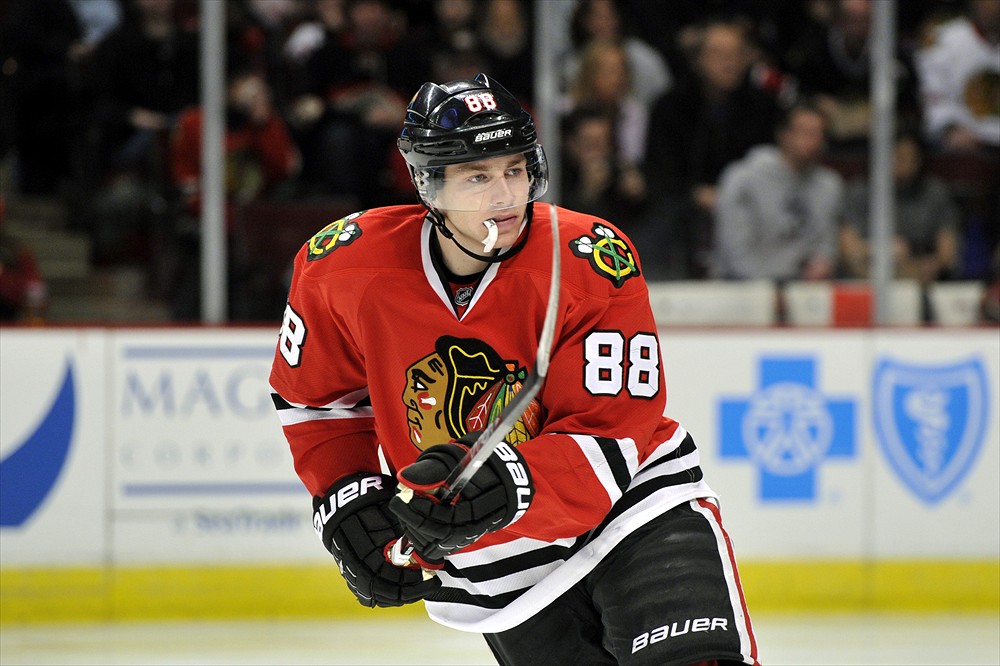 Since the start of 2014, two NHL players have endured significant losses in their personal lives. In just the past four weeks, Detroit forward Tomas Tatar lost his father, and Chicago forward Patrick Kane lost his grandfather.
Tomas Tatar, a 23 year old left winger for the Detroit Red Wings, lost his father, Jan Tatar, on Friday January 10th. Despite the heartbreaking loss that Tatar endured, he remained in the game. The Red Wings were in action the next night against the Los Angeles Kings, where Tatar would help boost his team to a 3-1 win by contributing a goal and an assist to honor his late father.
On Monday, February 3rd, Patrick Kane, the 25 year-old right winger for the Chicago Blackhawks, lost his grandfather, Donald Kane, just hours before Monday night's game against the Los Angeles Kings. Similar to Tatar, Kane managed to notch two goals and an assist to lead his team in a 5-3 victory in honor of his late grandfather.
What I found remarkable about these two instances was the players' resilience to defeat. Not only did Kane and Tatar contribute to their teams, but they were key difference makers. It is inspiring to see players succeed in times when one could easily succumb to defeat.
So how do they do it?
(Hint: It's not because both teams played the LA Kings)
I decided to look into research on motivation and loss. Although there is a dearth of research on the topic, I did manage to find that there have been correlations between self-esteem and death adjustment. According to Routledge et al. (2010), individuals who are found to have a high self-esteem are more likely to "remain unscathed and unflappable (p. 913)" in the face of death. For most individuals, the thought of death can produce enormous amounts of distress, thus causing maladaptive psychological functioning. Unlike most individuals, athletes, for some obvious reasons, tend to possess high levels of self-esteem (you made it to the NHL, you're pretty great). Thus, for athletes, self-esteem acts as a protective factor in response to life stressors and threats.
What does this mean?
Essentially, the correlation between self-esteem and psychological adjustment allows us to reasonably presume that athletes are more likely to adapt in stressful situations. Hockey fans can rest assured that their favorite players will most likely find motivation in dark times and show resilience. Players will allow the legacy of their loved ones to shine vicariously through their own being.
I expect that Tomas Tatar and Patrick Kane will continue to contribute to their respective teams, particularly to Team Slovakia and Team USA in the upcoming 2014 Sochi Olympics.
References:
Routledge, C., Ostafin, B., Juhl, J., Sedikides, C., Cathey, C., & Liao, J. (2010). Adjusting to death: The effects of mortality salience and self-esteem on psychological well-being, growth motivation, and maladaptive behaviors. Journal of Personality and Social Psychology, 99(6), 897-916.