For some reason, a sector of Oiler fans are looking at the signing of Milan Lucic as Taylor Hall's replacement, that because they make the same salary, the trade shakes out to Hall for Adam Larsson and Lucic. It's a nice sentiment, but it's not accurate. Peter Chiarelli wanted Larsson, and the Devils only wanted Hall in return. If a deal wasn't able to be consummated, it wouldn't have dampened the Oilers quest to sign Lucic. It all worked out, even though Chiarelli admitted he was nervous until Lucic put his signature on the contract.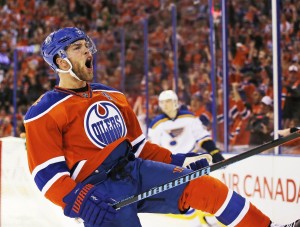 Because Lucic and Hall make the same money, and play the same position, it certainly appears as though swapping one for the other was the plan all along. It would have been difficult to fit both under the cap, but the reality is, Chiarelli identified Lucic as the player he wanted on his team, regardless of what happened with Hall. The two left wingers are very different players, who bring different elements to the table. Lucic is never going to bring the offensive upside that Hall did, especially as he begins to decline, but like it or not, he will represent who the Oilers want to be.
The Edmonton Bruins?
When the Boston Bruins won the Stanley Cup in 2011, they did so with the general makeup of being a physical team. They had skilled players, like David Kreji, Patrice Bergeron, Nathan Horton, Tyler Seguin and Michael Ryder, but the team as a whole played a heavy game. Guys like Lucic, Johnny Boychuk, Zdeno Chara, Brad Marchand and Shawn Thornton brought a nasty brand of hockey, and it worked. The Bruins were an extremely balanced team, able to roll four lines effectively all throughout the playoffs.
That same philosophy almost worked again in 2013, when they reached the Final but ultimately fell short to the Chicago Blackhawks. Since then, the Bruins have been searching for their identity, and still don't seem to have quite found it. Now that Chiarelli is with Edmonton, it's clear the direction he hopes to go in. To survive in the Western Conference, you have to be able to keep up physically, and by bringing in a guy like Pat Maroon last season, and now Lucic, Chiarelli wants the Oilers to be tougher to play against.
Who are the Oilers?
The great thing about the Oilers is that they have the skill as well. They won't be a one-dimensional team. The NHL tends to be something of a copy-cat league, though I wonder if that will ring true this season. The Pittsburgh Penguins won the Stanley Cup on the backs of their entire team speed, and their ability to move the puck. For a team to just transform their roster into that is easier said than done. The Oilers do have some fast players, but they don't exactly have a ton of puck movers on the back-end.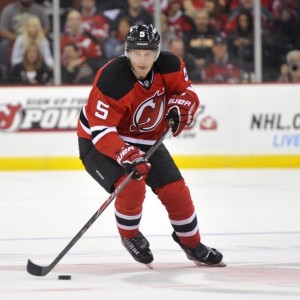 The addition of Adam Larsson was more about a physical minute-munching defender as opposed to a guy who will jump-start the offence. The Oilers still need someone like that, especially a player who could quarterback the powerplay. For the past few years, the Oilers have been seen as somewhat of a soft, small skilled team, and it didn't get them very far. That might work in the East, but certainly not in the West. Milan Lucic is just one guy, but he's a guy who impacts the game when he's out there, in a way that had been lacking.
A few key additions really can make a big difference. The Penguins proved that you could essentially change the identity of your team in season, though it took a whole system and philosophy change to help facilitate that. The three moves that really kick-started their resurgence was coach Mike Sullivan, defenceman Trevor Daley and forward Carl Hagelin. The Oilers have to identify who and what they want to be, and then make the personal changes accordingly.
I don't know if they plan to keep the three-center model they have now. If they do, it makes their forward lines much more balanced. But, if there's a prime defenceman to be had in a trade, and that means moving Ryan Nugent-Hopkins, it certainly changes the make-up of the roster. Once Steven Stamkos re-signed with Tampa, you could argue that Milan Lucic was the next big fish on the market, and the Oilers were able to land him. That says a lot about how the team is viewed by free agents. If Edmonton can become a destination club, then they can become more competitive much sooner.
And Who is Lucic?
Lucic isn't Taylor Hall. But he was never supposed to be. His game is about toughness, and intimidation. What made him so coveted though is the fact that he could score too, and keep up with the play. I won't lie, the term on his contract made me cringe a little, but I'd much rather have Lucic at seven years than Andrew Ladd at seven years. For fans concerned about the drop-off in production on left-wing, consider this. Since the 2010-11 season, Lucic has had 62, 61, 27, 59, 44, and 55 points respectively. In that same time frame, Hall has had 42, 53, 50, 80, 38, and 65 respectively. Other than that monster 80 point season in 2013-14, their totals are actually somewhat similar.
The biggest difference of course, is that Hall at age 24 is just entering his prime, while there are a lot of miles on Lucic's 27-year-old body, and obviously that's what had some fans confused about the moves. But again, it wasn't a one for one replacement, and if you look at it that way, you'll be disappointed. If you look at Lucic for what he is, and not in the light of losing Hall, you'll end up loving him. Lucic is a nasty player who gets in the opposition's face, throws big hits, provides leadership in the dressing room and can still pitch in with 20 goals.
Are there risks with the contract? Of course, but that was the market, and like I said, I'd take Lucic at $6 million than a few of the other guys who signed for big bucks. The Oilers needed this kind of player. Lucic makes them respectable, and we all know how much they needed that. The Hall trade is done. We don't know how Larsson will turn out. I really hope he becomes a great defenceman. But in terms of Lucic, look at him the light of a solid free agent signing, and not in comparison to a skilled player lost.