As the Toronto Maple Leafs gear up for the upcoming season, the coaching staff will try to put together a well-thought-out strategy designed to balance their offensive firepower, defensive stability, and goaltending depth.
In this post, we'll take a closer look at the key components of the Maple Leafs roster, from their forward units to their defensive pairings and goaltending approach.
Forward Lines: Crafting a Balanced Offense
Here's what the team's four forward lines should look like. Obviously, each line will change as the season progresses. However, for now, if nothing changes, these are the player combinations the Maple Leafs should use to start the season.
| | | |
| --- | --- | --- |
| Matthew Knies | Auston Matthews | Mitch Marner |
| Tyler Bertuzzi | John Tavares | William Nylander |
| Max Domi | Calle Jarnkrok | Sam Lafferty |
| Bobby McMann | David Kampf | Ryan Reaves |
Maple Leafs First Forward Line: Knies, Matthews & Marner
At the forefront of the team's offensive charge are Auston Matthews and Mitch Marner, widely considered to be the two best forwards on the roster. Initially, there were reservations about pairing them due to their differing strengths, but it's also clear that their synergy makes the twosome work well. They feed off each other.
---
Latest News & Highlight
---
Joining them on this line is promising rookie Matthew Knies. This choice was made to leverage Matthews and Marner's defensive responsibility to help Knies settle into the NHL and focus on showcasing his strengths.
Maple Leafs Second Forward Line: Bertuzzi, Tavares & Nylander
The second line features Tyler Bertuzzi, a seasoned and well-rounded player, partnered with John Tavares and William Nylander. This line is balanced, with Bertuzzi's physicality, which will allow Tavares to focus on his offensive contributions.
Maple Leafs Third Forward Line: Domi, Jarnkrok & Lafferty
The third line represents another balanced mix of skill and physicality, comprising Max Domi, Calle Jarnkrok, and Sam Lafferty. These players have demonstrated their ability to score and provide a potent offensive presence. If we are right and this line reaches its potential, it will be one of the most formidable third lines the Maple Leafs have had in recent memory.
Maple Leafs Fourth Forward Line: McMann, Kampf & Reaves
The fourth line is built on size and strength, with Ryan Reaves, David Kampf, and Bobby McMann. Two of the three are physically imposing – Reaves is known for his physicality – and McMann has a willingness to use his size effectively. Kampf is not huge, but he has the ability to read the passing lanes and separate opponents from the puck. He complements this line's physicality nicely.
Related: Ranking The Maple Leafs' 7 Offseason Signings
Overall, the forward units we've put together have both offensive and defensive abilities, physicality, and experience to create a well-rounded forward corps.
Defensive Pairings: Blending Offense and Defense
The Maple Leafs' defensive pairings are another crucial component of the team's strategy.
| | |
| --- | --- |
| Morgan Rielly | TJ Brodie |
| Jake McCabe | John Klingberg |
| Mark Giordano | Timothy Liljegren |
Maple Leafs First Defensive Pairing: Rielly & Brodie
Because Morgan Rielly and TJ Brodie have an established partnership, we would continue to play them together. Rielly's offensive strengths harmonize with Brodie's defensive expertise. While Rielly showed his worth with Luke Schenn in the playoffs, the comfort and understanding between Brodie and Rielly make them a reliable first pairing.
Maple Leafs First Defensive Pairing: McCabe & Klingberg
Jake McCabe and John Klingberg form the second pairing, albeit with some uncertainty. Both players have experienced ups and downs in their careers. McCabe is known for his physicality but has played on weaker teams, and Klingberg's performance has varied according to the quality of his team. The decision to keep McCabe on his natural left side will allow Klingberg to focus on his offensive contributions.
Maple Leafs Third Defensive Pairing: Giordano & Liljegren
Mark Giordano and Timothy Liljegren make up the third pairing. Despite Giordano's age, he should remain effective if he doesn't lose too much of a step. Liljegren's significant improvement and development into a well-rounded defenseman position him as a strong partner. Together, they combine Giordano's experience with Liljegren's balanced offensive and defensive capabilities.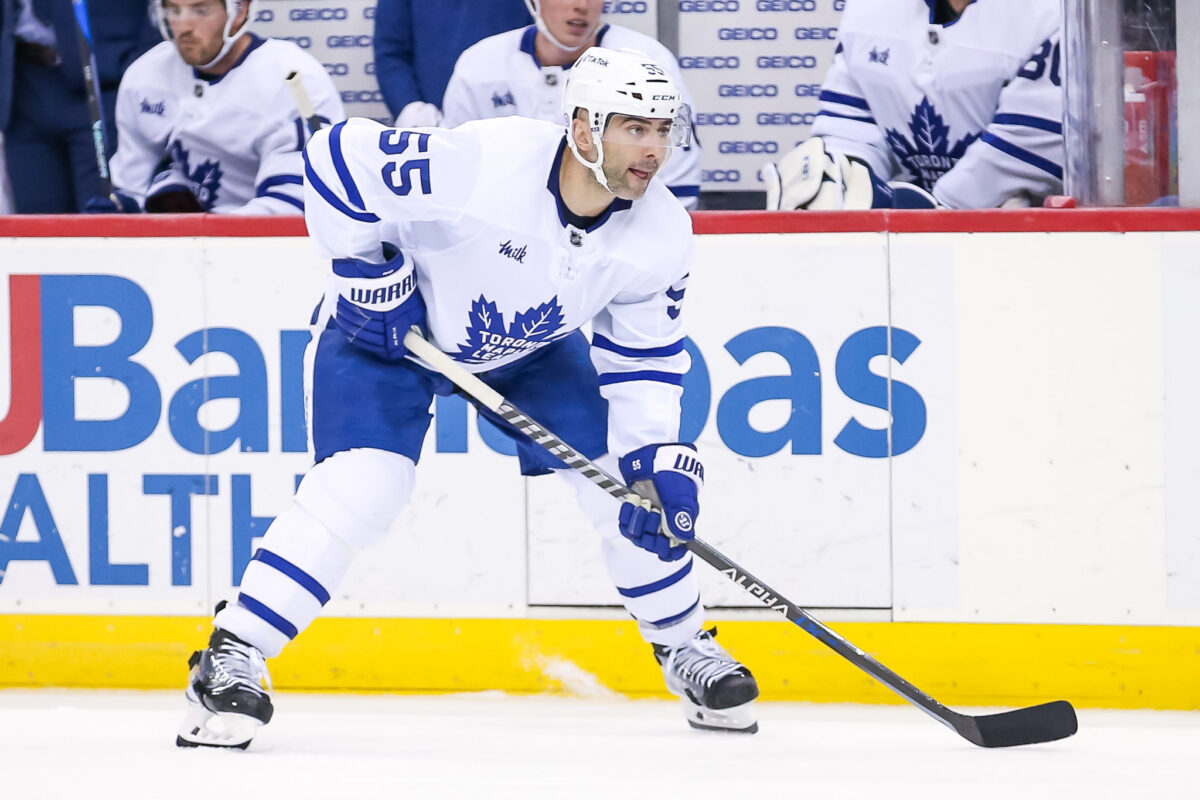 Additionally, Simon Benoit and Conor Timmins are potential depth options, should they clear waivers. Given Giordano's age, load management will be crucial, and injuries remain a possibility as the season progresses.
Goaltending Strategy: A "Show Me" Situation
The Maple Leafs' goaltending is not a traditional #1 (starter) and #2 (backup) tandem. Instead, we see the possibility of a "show me" situation. It could be that the goalies' performance in training camp will determine the starter.
Ilya Samsonov and Joseph Woll are the primary goaltenders. With them, load management could become a helpful priority. If things work well, we'd consider limiting each goalie to two games a week as well as ensuring that each gets at least one game per week.
Related: Maple Leafs Forwards 5-on-5 Production in 2021-22: Surprises
If injury concerns arise, caution should be exercised by favouring the healthier goaltender. There is also hope that Martin Jones can clear waivers and be available as a third option. If not, the team's priority will be to find a backup with NHL experience who can be kept in the minors and called up as needed.
The Bottom Line
Considering the roster that new general manager Brad Treliving has helped construct, this is the most balanced Maple Leafs lineup we can see being put together. In creating these line combinations and defensive pairings, we have tried to construct a lineup that emphasizes player synergy, physicality, and depth.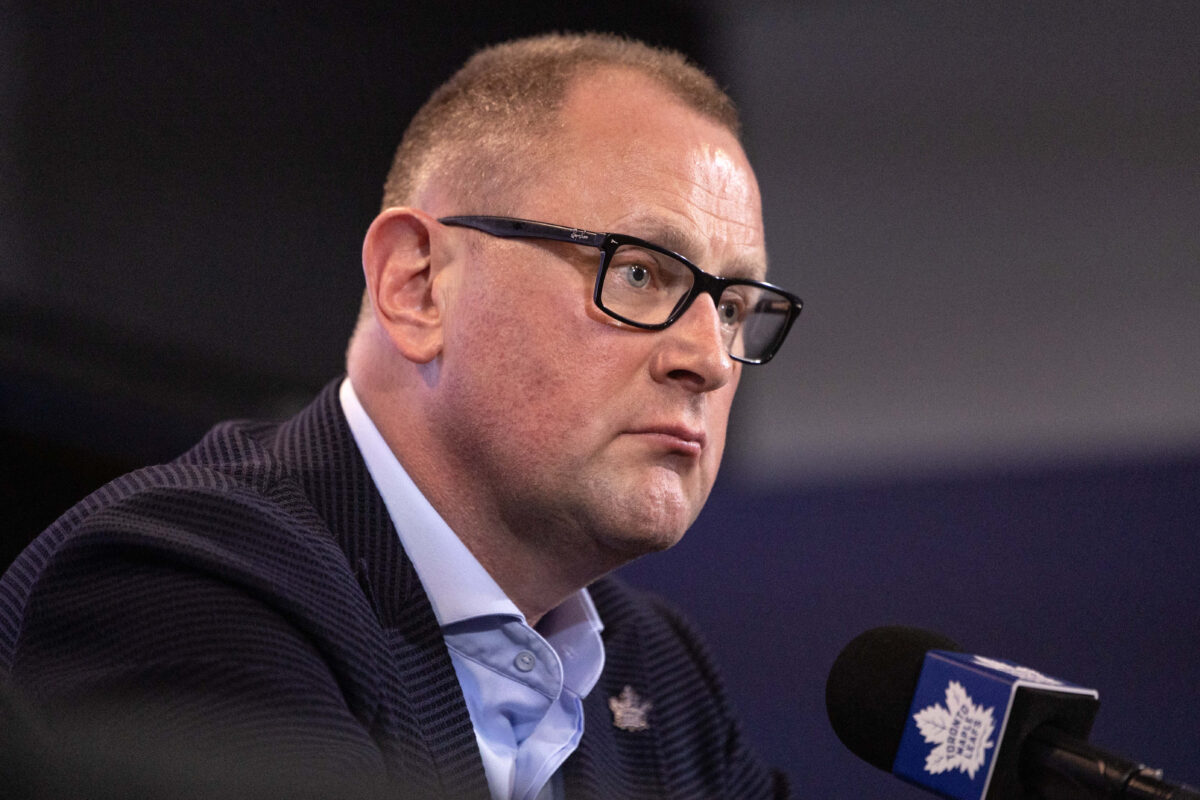 As the season unfolds, and considering head coach Sheldon Keefe's penchant for tinkering, we're sure there will be changes. However, once again, the Maple Leafs look like they will field a competitive team capable of contending for regular-season success.
[Note: I want to thank long-time Maple Leafs fan Stan Smith for collaborating with me on this post. Stan's Facebook profile can be found here.]