The Toronto Maple Leafs have taken one giant step forward and it's all because of general manager (GM) Kyle Dubas. The aggressive executive has prepared his team to excel and it's because of a flurry of moves throughout his tenure which has provided this team with enough talent to finally get over the hump. The Maple Leafs are set up to win the 2023 Stanley Cup and Leafs Nation has the team's GM to thank.

Dubas isn't shy and he wears his passion for the Maple Leafs on his sleeve, just ask some chirping fans near the press boxes in Tampa Bay. There isn't anyone better suited for the job and yes, I am a firm believer Toronto's GM has done enough great work this season to warrant a contract extension. Here's a few of Dubas' tactful transactions which have helped the Maple Leafs get the monkey off their back:
Blockbuster Trade to Acquire Noel Acciari and Ryan O'Reilly
Not only at surface level is this trade one of the best in Maple Leafs history, it's wild (no pun intended) that Dubas was able to offload some of Ryan O'Reilly's hefty annual salary to Minnesota to get him on Toronto's books for only $1.85 million. There was so much talk about how Dubas wasn't going to be able to pull off any major moves because of the Maple Leafs salary cap issues and all he did here was acquire a former Conn Smythe/Stanley Cup winner and a depth piece in Noel Acciari, who has done wonders for the team in so many ways with his versatility and work ethic.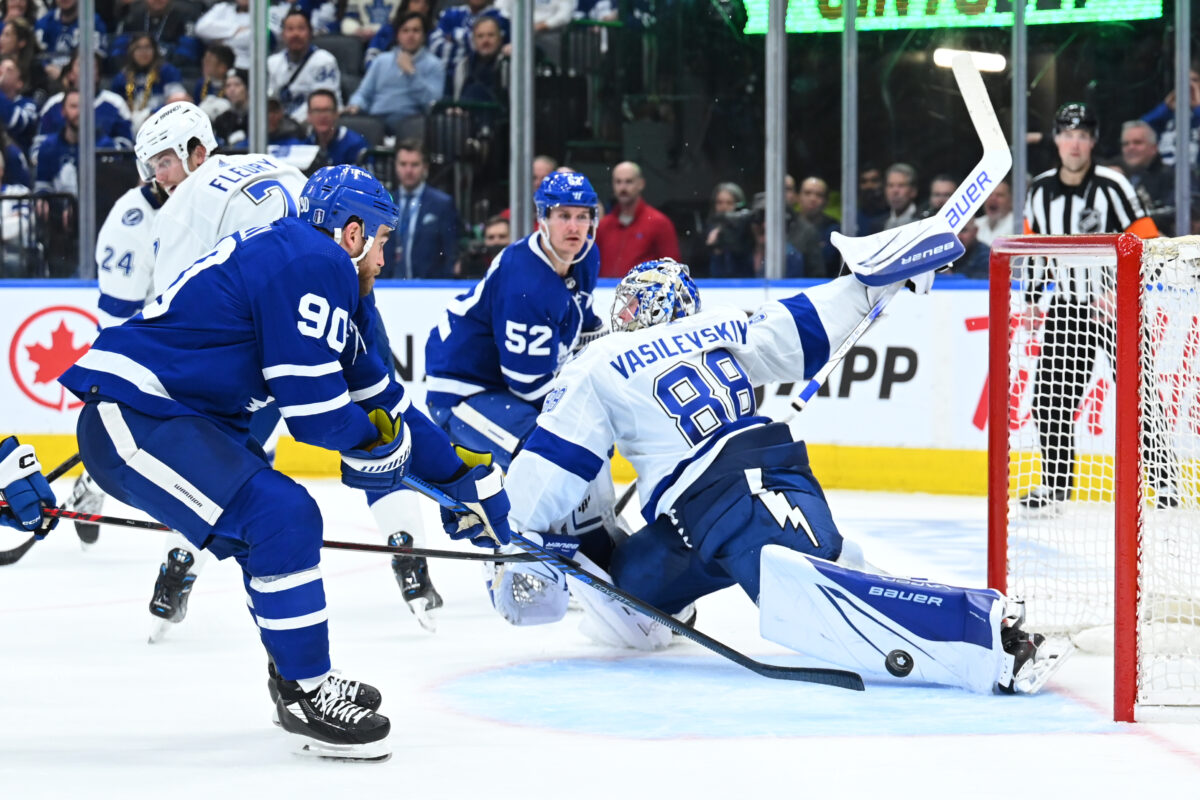 While Toronto acquired two key pieces for their forward group, all they gave up were draft picks, a.k.a lottery tickets, and minor leaguers Adam Gaudette and Mikhail Abramov. Who knows what the draft picks will turn into and the immediate loss off of the roster was zero. An amazing trade and a very savvy one to be able to squeeze in O'Reilly at $1.8 million to be able to pull off another deal.
Dubas Trades for Sam Lafferty and Jake McCabe
Speaking of savvy deals, this trade with the Chicago Blackhawks was another deal where Dubas should get a ton of praise. Not only do both players fill holes and especially defenseman Jake McCabe, who has arguably been the team's best defensemen since he arrived, this trade was completed with the Maple Leafs once again coming out with financial gain.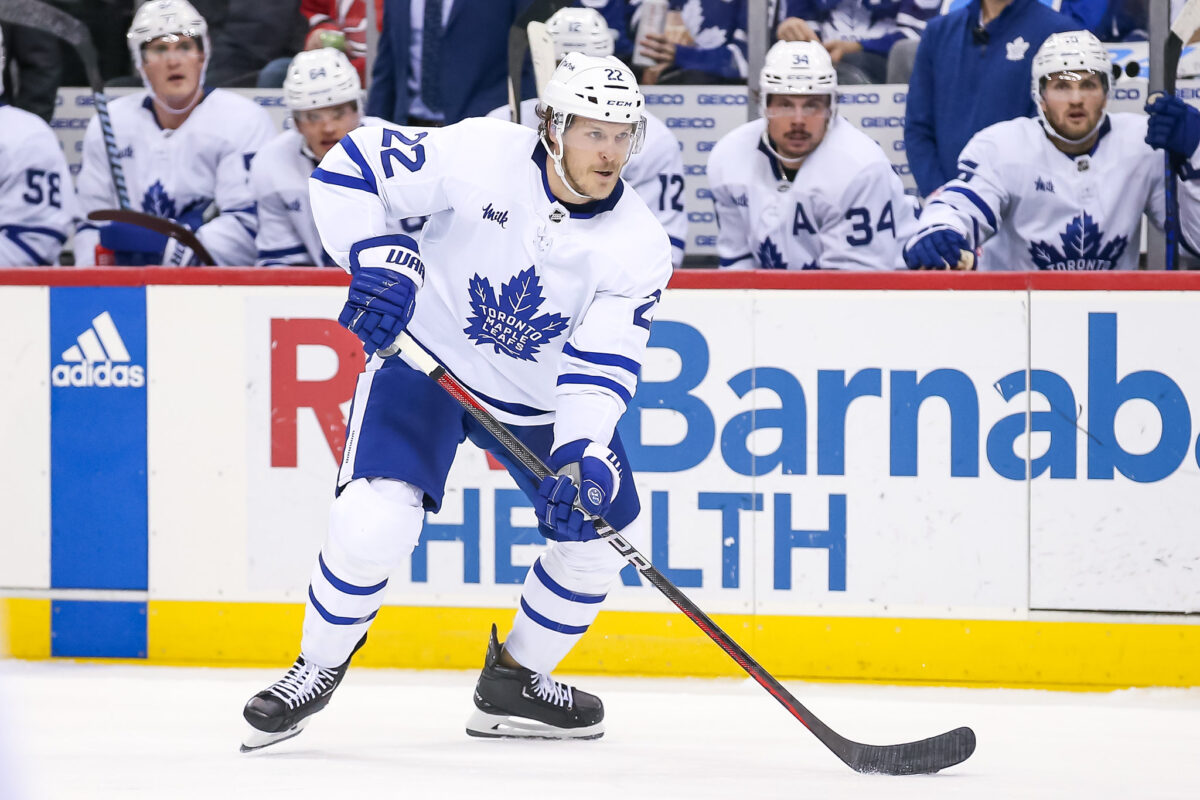 The Maple Leafs were able to get the Blackhawks to retain salary and McCabe is on Toronto's books for only $2 million instead of $4 million for this season and next. Sam Lafferty's contract is also one that is very reasonable and team friendly as he's signed through next season as well, making $1.1 million against the cap. Two solid additions for very cheap, another Dubas doozy.
Luke Schenn Comes Back 'Home' to Toronto
Another trade ahead of this season's deadline, the Maple Leafs sent a third-round pick to the Vancouver Canucks for rugged defenseman Luke Schenn. And while it was a slow burn at first just because Schenn had off-ice business to worry about in the early days, this move has paid a tremendous amount of dividends.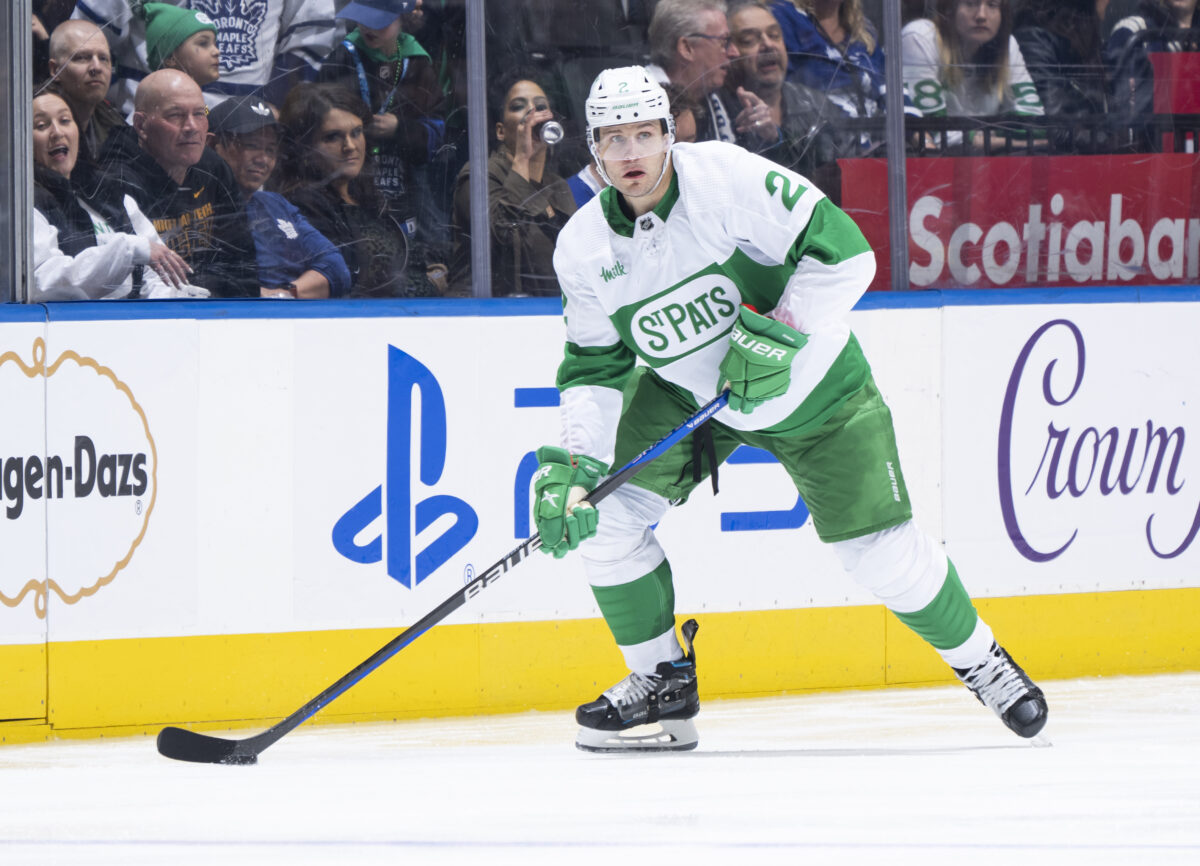 Schenn was everything the Maple Leafs defense group needed as the sandpaper was lacking in a major way. He's come in and played his simple style and been everything as advertised. Schenn is tied for third in hits these playoffs and he's one of the reasons the team was able to push Justin Holl down the depth chart and into the press box, which frankly is going to be very important for further Maple Leafs success during these Stanley Cup Playoffs.
Dubas Signs Goalie Ilya Samsonov to One-Year Deal
When the Washington Capitals decided against a qualifying offer for Ilya Samsonov after last season it shocked a lot of people. The netminder was a former first-round pick and while the Stanley Cup Playoff success wasn't there, at 25 years old at the time, there was still a ton of game left in Samsonov's tank. Dubas acted quickly and swooped up the Russian goaltender and let's just say it was one of the best free agent signings in the entire NHL this season.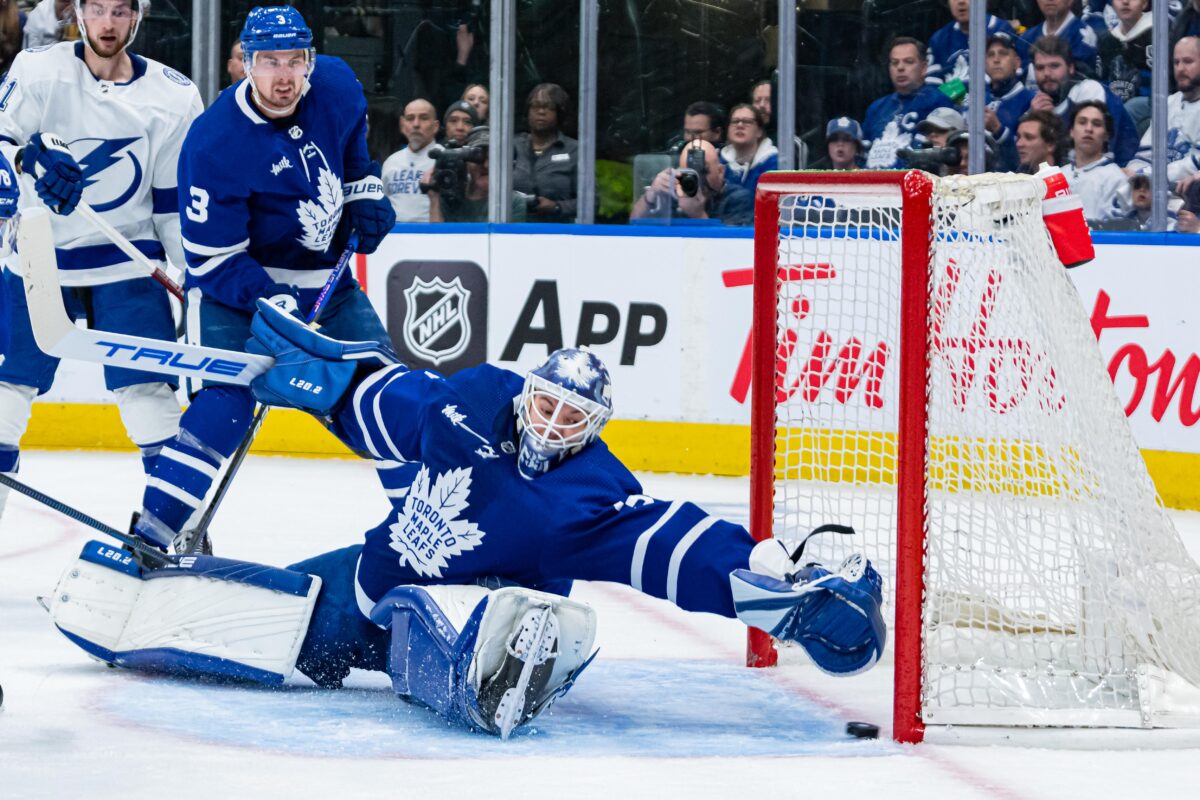 Dubas was able to get Samsonov to agree to a one-year contract for only $1.8 million and the best part of it all is that because of his age, it came with team control as he'll become a restricted free agent at season's end. Talk about a bargain.
Related: Panthers Change Ticket Policy Trying to Exclude Maple Leafs Fans
---
Latest News & Highlight
---
For comparison's sake, of the eight starting goaltenders left in the Stanley Cup Playoffs, only Stuart Skinner of the Edmonton Oilers and Akira Schmid of the New Jersey Devils make less money and that's because both are still on their entry-level contracts. The Maple Leafs enjoyed a bargain season out of Samsonov in 2022-23, and he'll deserve a nice raise on a long-term contract this summer. Again, fine work from Dubas to get this deal done.
I could go on for days about some of the moves Dubas has made. Calle Jarnkrok and TJ Brodie's contracts are bargains, the Mark Giordano trade last season has had a huge impact. The Connor Timmins trade will have a big impact next season and beyond, meanwhile let's not forget the Leafs ended up acquiring a first-round pick and blueliner Erik Gustavsson for Rasmus Sandin, who was quickly becoming the odd man out. The Maple Leafs GM is one of the best executives in the league and it's because of his fearless approach and his ability to land exactly what his team needs in key moments.
Everyone doubted Dubas wouldn't be able to sign big-name free agents and John Tavares has seemed to work out just fine. He was scrutinized for being manhandled by his own players, meanwhile the contracts of William Nylander, Mitch Marner, Auston Matthews and Morgan Rielly are looking just fine these days. The Maple Leafs GM did everything he could to keep Alexander Kerfoot on the team and all he's done is score one of the team's biggest goals these playoffs. If you're wondering who the real MVP is for the Maple Leafs, look no further than their GM. It's time to give Dubas his flowers, and a new contract extension.