The Toronto Maple Leafs only played two games during the past week, but there is no shortage of content to discuss in our weekly wrap-up. The team dominated the Vancouver Canucks, winning two games by a combined score of 12-4. While the players seem to be performing at a different level, the coaches and the front office are still doing a lot of tinkering.
Toronto Did Not Skip a Beat
After what was described as a shotgun start to the season by Auston Matthews, the Leafs enjoyed a much deserved four days off. You may recall long before COVID when the NHL scheduled extended breaks. You may also remember when teams returned from vacation, they often looked out of sync, sluggish and just plain wrong. Well, things have changed. There are no vacations in the world we live in. We didn't see the customary shirtless William Nylander beach pictures. We saw a lot of players spending the time getting in some extra skating or dryland training.
Still, you had to wonder if the team would lose some of that groove they had during the first 10 games. That was quickly answered. Matthews scored less than three minutes into Thursday's game, his first of four goals in two games. The groove was still there, and Matthews continues to have one of the hottest sticks in hockey. The first player to score 10 goals this season. He has scored in his last seven games; the previous Toronto player to do that was Dave Andreychuk in 1994.
Vintage and Throwback Performances
As great as Matthews and Mitch Marner have been this season, they both were in awe of the man they call – Vintage. Jason Spezza, at 37-years-old, scored a hat trick. He was recently awarded the Monthly Three Stars before that performance. Now he is an early contender for February's awards too. It's been a wild first four weeks for Spezza, who has been waived, a healthy scratch and assigned to the taxi squad, yet continues to be a leader on and off the ice. The Old Prof wrote a great article about how Spezza is being utilized so effectively now.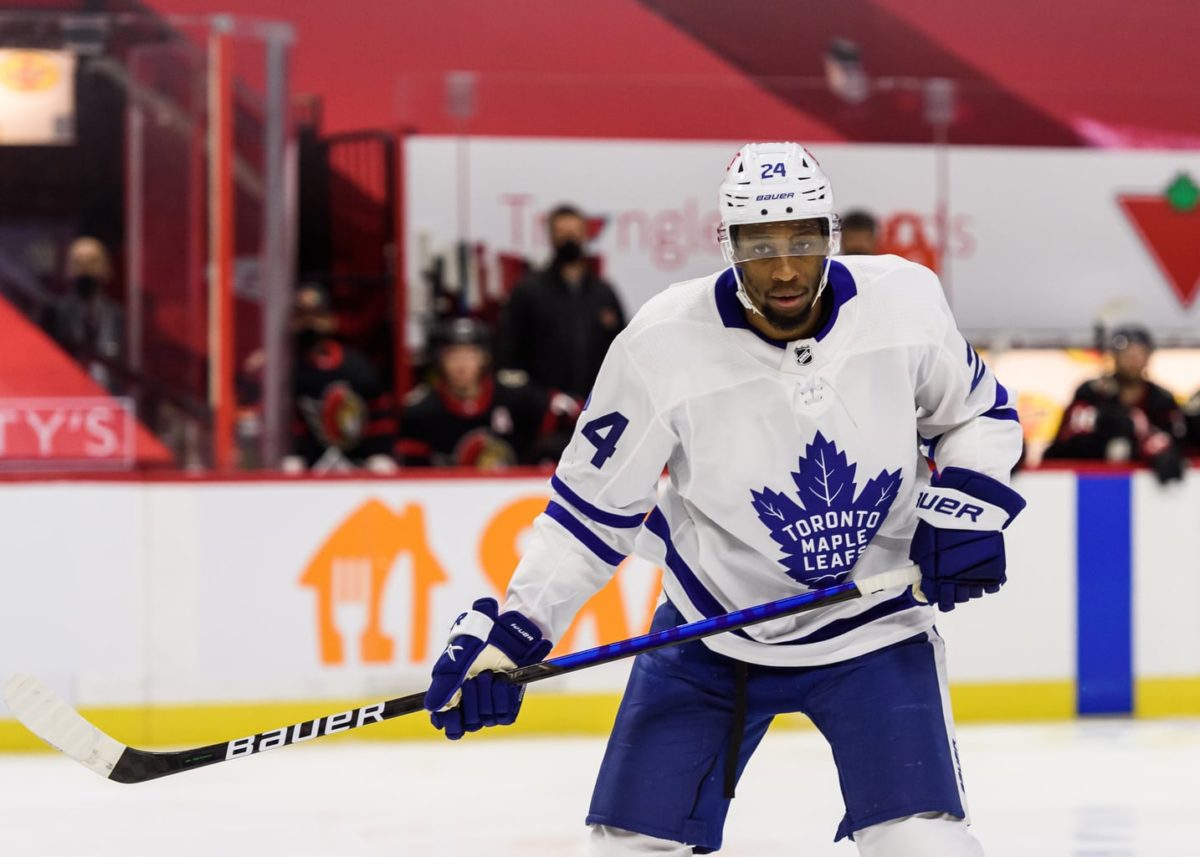 But he wasn't the only Maple Leafs player who had a throwback performance during the past week. Wayne Simmonds, also known as the Wayne-Train, got promoted to the second line with John Tavares and William Nylander. He ended Thursday's game by throwing a big hit that led to a fight against Jordie Benn. On Saturday, Simmonds opened the scoring with a nifty goal. He added another one off a deflection, but then the train was derailed. On a harmless looking play, he took the puck off the glove. The TV broadcast showed the trainer freezing his hand, and he did not return. It was later reported that Simmonds could be out for six weeks.
More Line-Up Changes
Sheldon Keefe continues to fiddle with the line combinations – and the latest injury means more shuffling will take place. Simmonds had replaced Ilya Mikheyev, who had replaced Jimmy Vesey on the second line with Tavares and Nylander. It's likely Mikheyev returns to the second line as Vesey has been skating well with Alex Kerfoot on the third line. General Manager, Kyle Dubas, signed tough guy Scott Sabourin to an NHL contract. If he plays, assumingly on the fourth line, it will be the eight different fourth line combination this season.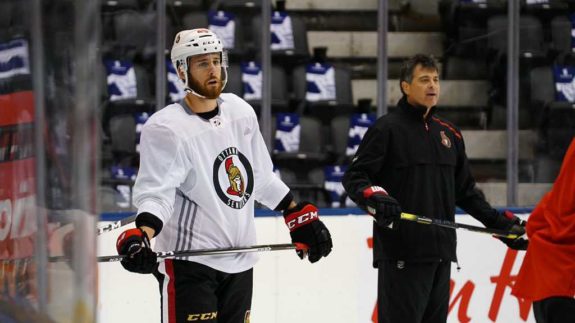 On Monday, the Leafs play the third straight game against Vancouver. The Canucks could be dangerous after being humiliated in the previous two games. Then it's a fight for the top spot in the North Division when Toronto plays two games against the Montreal Canadiens on Wednesday and Saturday. Toronto beat Montreal in the season-opening game. Montreal has been rolling since then. Also, watch the scoresheet for Matthews. He needs just one more point to reach 300 and join an elite company.
---
---

Kevin Armstrong is an award-winning journalist with more than two decades of experience. He's been rink side for World Juniors, Memorial Cups, Calder Cups and Stanley Cups. Like many Canadian kids, his earliest memories include hockey. Kevin has spent countless hours in arenas throughout the country watching all levels of the game.