On Saturday night, the team that always plays the Toronto Maple Leafs tough didn't. The result was that the Maple Leafs defeated the Montreal Canadiens 7-1.
---
Latest News & Highlights
---
Mitch Marner scored two goals and added an assist to set a career-high of 98 points for the season. He's now only two points away from becoming the fourth player in franchise history to reach 100 points. John Tavares scored twice. Auston Matthews had a goal and three assists, and William Nylander and Michael Bunting also scored. After a couple of games of "Where did the stars go?," they came out brightly on Saturday.
Item One: One of the Game's Highlights Was Jett Alexander
However, perhaps the highlight of the game – at least in a feel-good way – was that the Maple Leafs added to their season's record of dressing more players than any other NHL team. Probably as a result of salary-cap complications, the team signed University of Toronto goalie Jett Alexander to an amateur tryout contract just hours before the game. 
Related: Canadiens' Ken Dryden – Truly One of a Kind
Alexander served as Ilya Samsonov's backup. That is, until the last minute of the game. From what I read, the call came from above to pull Samsonov and put him into the game. So, for the last 1:10, Alexander hit the ice. The Canadiens got no shots on goal, and he didn't register a save.
Alexander was interviewed after the game by Sportsnet's Kyle Bukauskas about his experience and what he took away from it. He agreed that it was definitely a special moment for him. He had never thought he would get to play in an NHL game, especially when he woke up yesterday morning. 
Alexander didn't have any advanced notice about his role as the emergency backup goalie (EBUG) for the Maple Leafs. He noted that he was grateful for the opportunity and was glad that his family and friends were there to share the experience with him. When asked what he was thinking when he was told he was going in, he joked that he hoped the Canadiens wouldn't get a shot on goal. Later he amended that to suggest that perhaps a long shot with lots of time to see it and no traffic in front of the crease would have been okay.
Related: Lightning Owner Jeff Vinik: A Champion on the Ice & in the Community
Overall, Alexander had a moment he will always remember, his brief stint in the NHL and a Maple Leafs jersey with his name on it. By the way, he admitted that his dad was a Habs fan. 
Item Two: Ilya Samsonov Survives Injury Scare 
Samsonov made 20 saves in a 7-1 win over the Canadiens on Saturday. It was his first win in a week (since April 1). Fortunately, he survived what looked to be a scary moment when he sprawled out to his left to make a save in the second period. It looked to me as if he had caught his skate blade on the left post and tweaked something.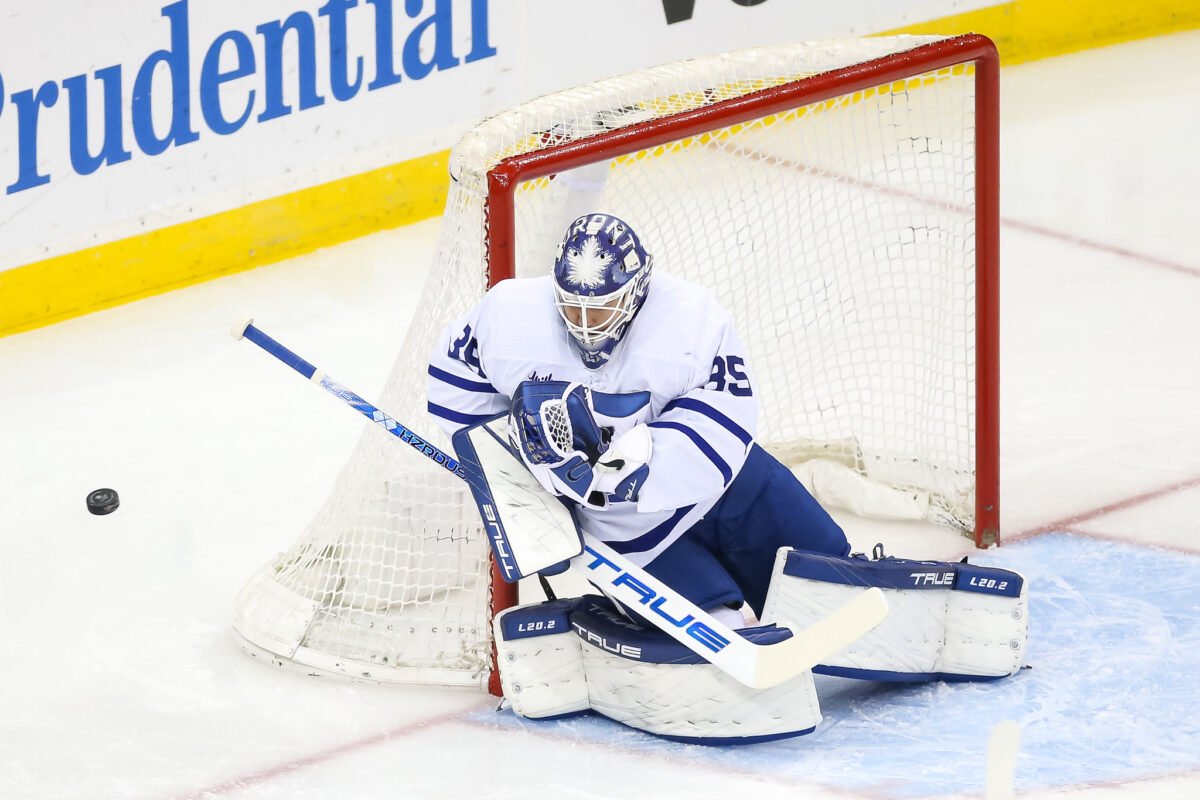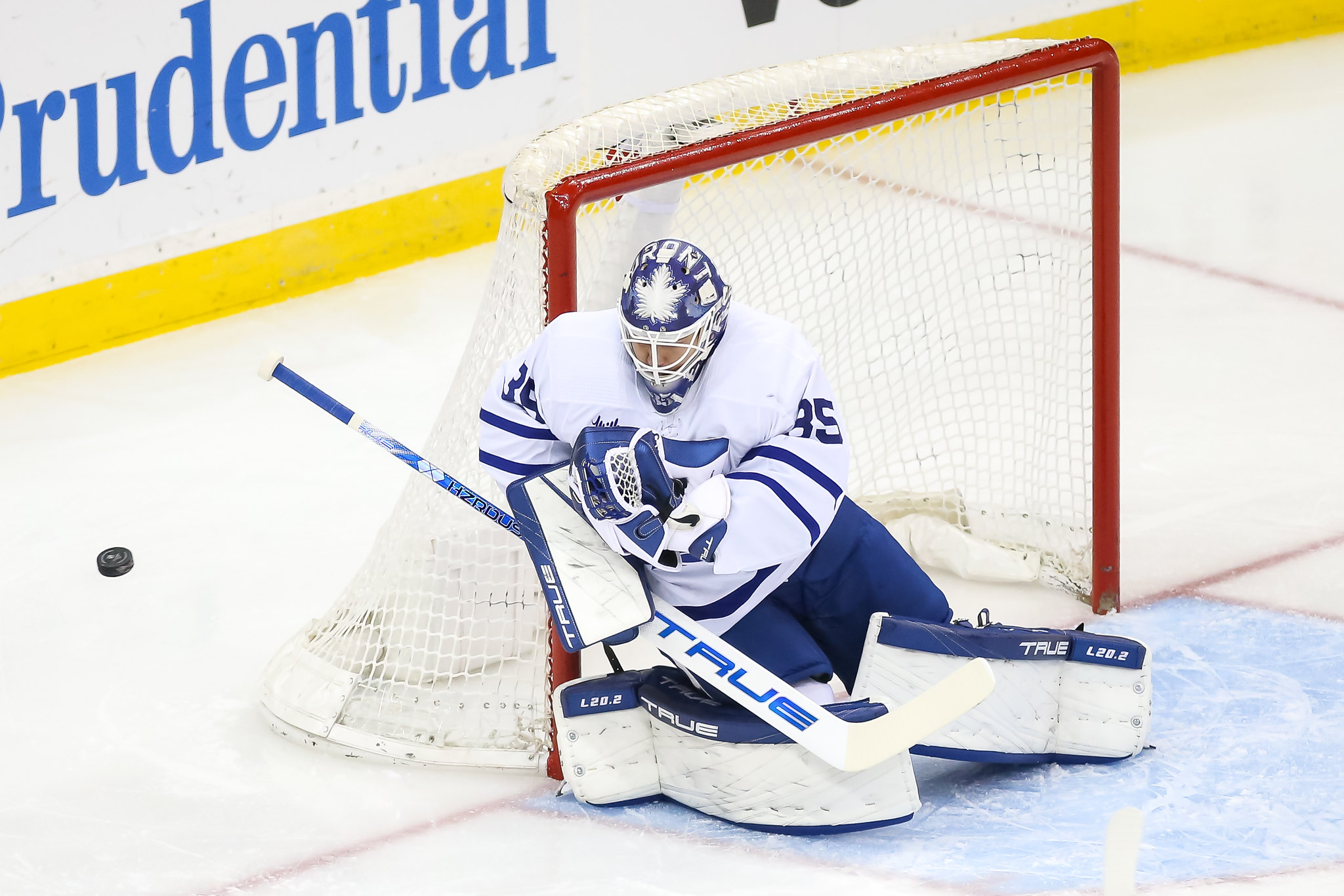 However, after checking in with the trainer about it, he stayed in the game. He seemed to improve with time. He only gave up the net to the Maple Leafs' EBUG Alexander with just over a minute remaining in the game.
Item Three: Some Quick Notes About the Scorers
Ryan O'Reilly Has a Solid Return 
After being quiet during his first game back Thursday against the Boston Bruins, Ryan O'Reilly made some noise on Saturday. He registered three assists against the Canadiens. Those were his first points since his return from injury. He started on the second line with Tavares and Marner. 
Auston Matthews Has a Four-Point Night
Matthews scored a goal and added three assists against Montreal. It was his first four-point game of the season. He now is only a goal below 40 (with 39 goals). He has totaled 84 points in 72 games and is showing his elite offensive form as the postseason approaches in just over a week.
Mitch Marner Bumping into 100 Points for the Season
Marner scored two goals and added an assist on Saturday. His game helped him set a new career-high for points in a season with 98 (30 goals, 68 assists). He has three games left to hit the 100-point milestone.
John Tavares Scored Twice, Including the Game-Winner
Tavares scored two goals against the Canadiens. His first-period goal was the game-winner. And, he added another in the third period. He is now exactly at a point-a-game pace, with 78 points in 78 games this season. 
Related: Ex-Maple Leafs Frederik "Goat" Gauthier: Where Is He Now?
Over the longer term, Tavares has scored 352 points in 358 games in his five seasons with the Maple Leafs. In his nine seasons with the New York Islanders, he had 621 points. He's only 27 points away from 1,000 in his career.
What's Next for the Maple Leafs?
After the game, when head coach Sheldon Keefe was interviewed about whose decision it was to put EBUG Alexander into the game, he seemed a bit grumpy. His response was, "It was not my decision. Word came down to me about 30 seconds before the whistle came. We made it happen."
When quizzed further about who made the call, he parsimoniously noted, "It is not important."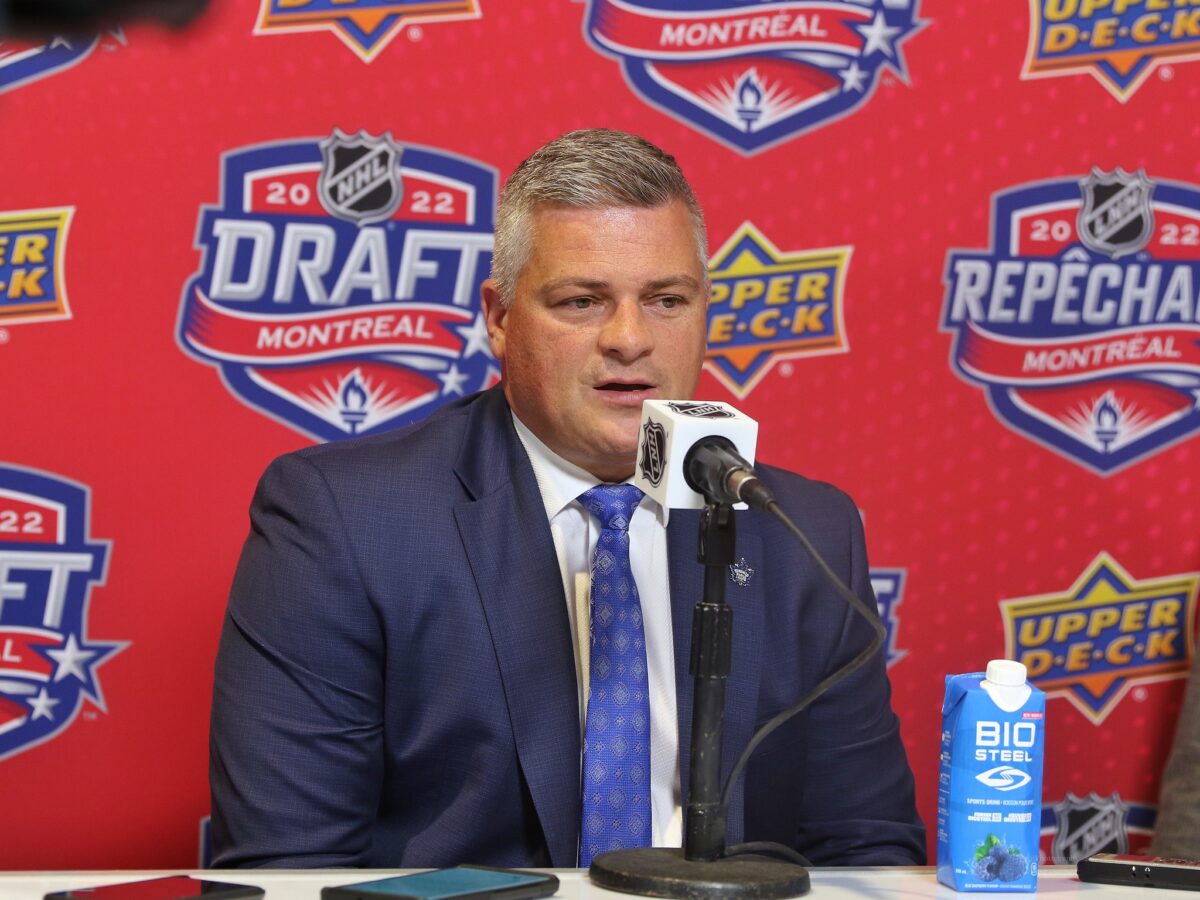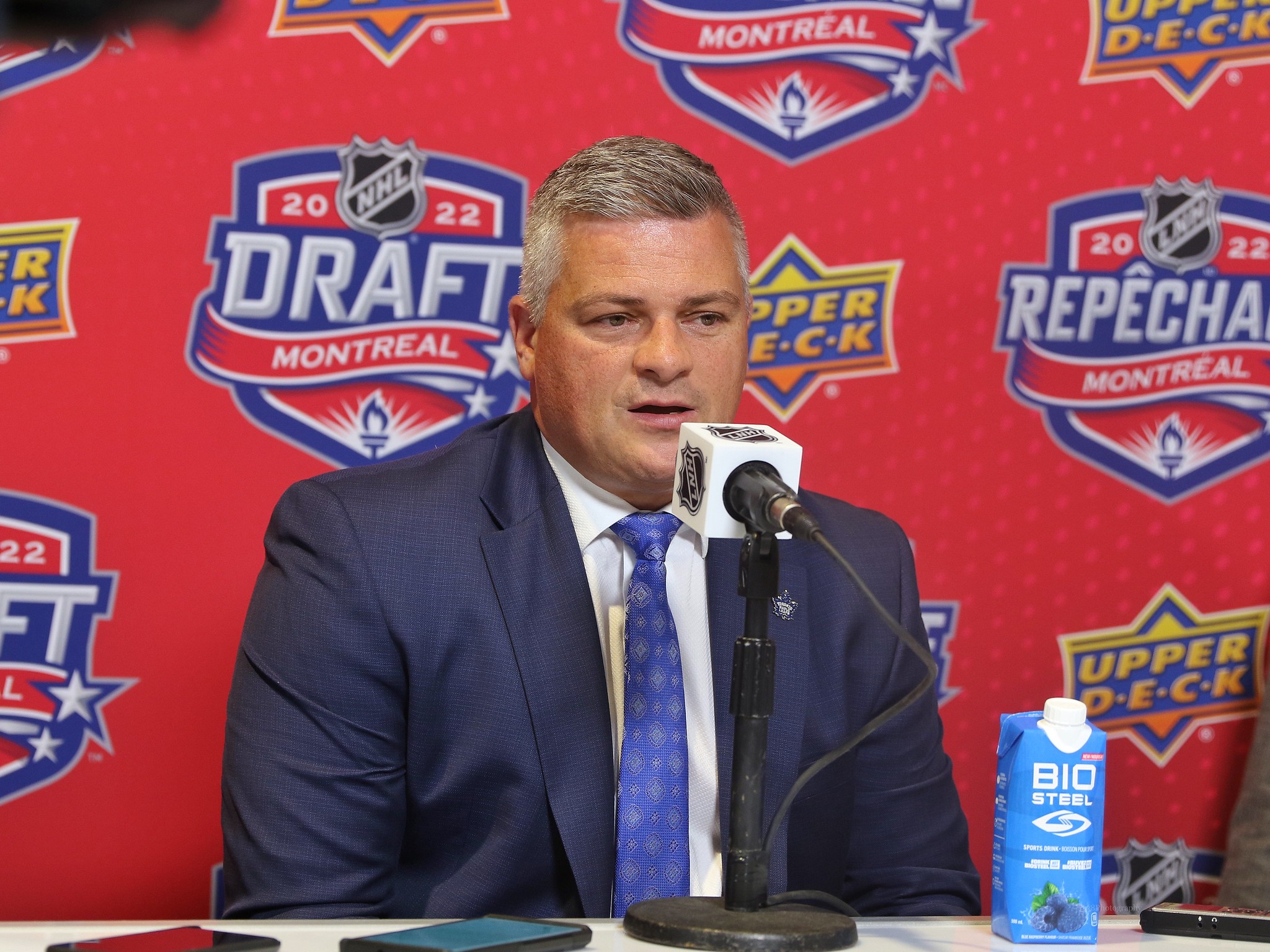 I get it that he's focused on the game and not the surrounding party; however, from my point of view, whoever made the decision did well by doing so. It was human and considerate. It was also small in the scheme of things for the team and the organization; however, for Alexander and his family, it will be a story that becomes family lore. Fifty years from now, he will be telling his great-grandchildren about it.
I appreciate that someone in the Maple Leafs' organization considered the bigger picture. Good call, whoever did it. I hope it was Brendan Shanahan, but I would guess it was probably general manager Kyle Dubas.
---
---