In this edition of Toronto Maple Leafs News & Rumors, I'm going to take a look back at the New York Islanders' game and share some thoughts – both in defense and in critique of what happened. 
As well, I'll look at some of the news heading toward the game tonight and over the near future.
Item One: Is the Team Paying a Price "Now" for Too Many New Players?
I remember watching defenseman Jake McCabe's first game with the Maple Leafs. There was a time when I saw him struggle because (it looked to me) he simply didn't know where his new teammate was going to be on an outlet pass. Not playing professional hockey, but using my logic and my years coaching high school women's basketball (which is not exactly the same, I know), that would be the kind of play practiced and carried out literally hundreds of times during the regular season.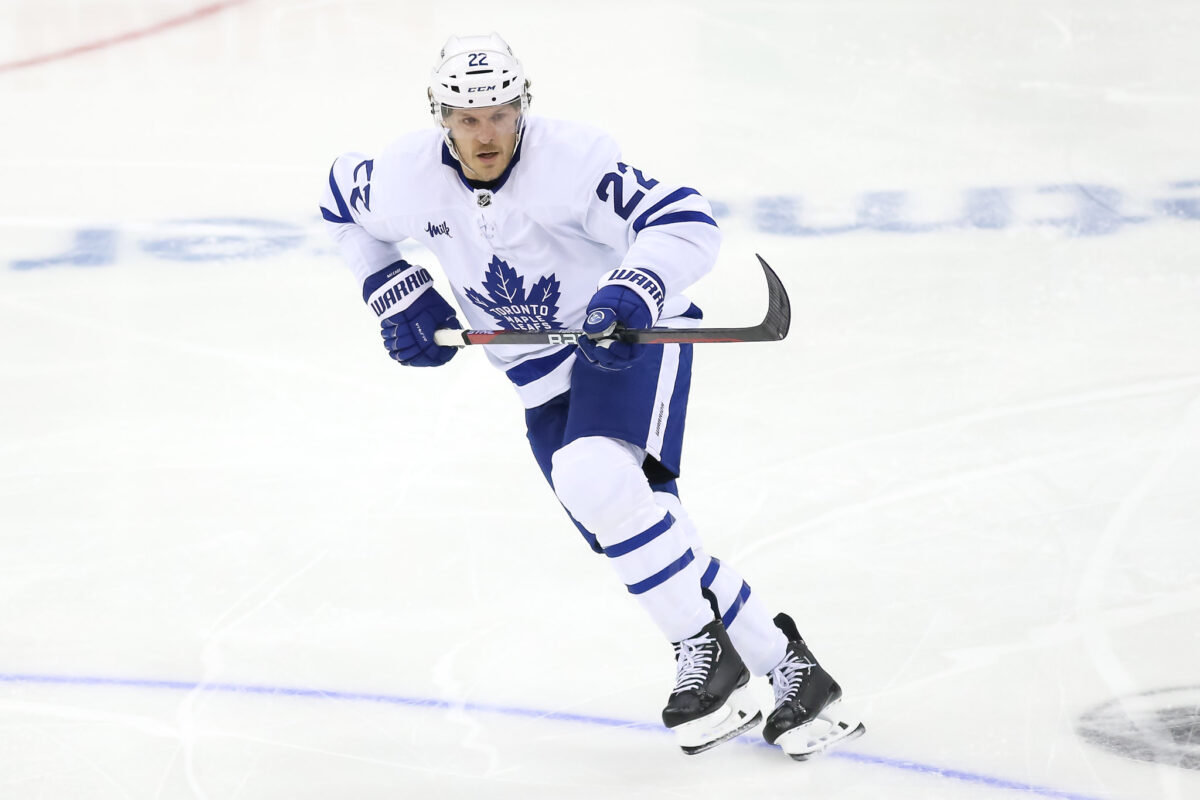 Yet, McCabe was unsure. Not his fault, the Maple Leafs' systems were new to him.
Through the first 34 minutes of the Islanders game, the Maple Leafs looked like the better team. Then came a momentum-shifting spate of Toronto turnovers that led to New York goals. The switch flipped in a hurry. After that, combined with Ilya Sorokin's stellar performance in the Islanders' net, the game was toast for the Maple Leafs.
Related: Ex-Maple Leafs Frederik "Goat" Gauthier: Where Is He Now?
The Islanders' team's identity is to play pressure defense and cause turnovers. They don't score much, but they try to force turnovers and capitalize on mistakes. The combination of the number of Maple Leafs' newcomers and the Islanders' style of play created a perfect storm that allowed the game to get out of hand quickly. 
Perhaps it was just bad luck or fate that sent the Islanders' game hurtling into the loss column. However, another reason might be the temporary pain of fitting the newcomers into the team's systems and the team's style of play. Incidents like the second half of the Islanders' game might be one of those "temporary pain for long-term gain" scenarios.
Logically, the addition of new players has to affect the team's style of play. The coaching staff needs time to integrate these players into the system while maintaining the team's identity. It isn't there yet, which seems why Maple Leafs' head coach Sheldon Keefe keeps experimenting.
---
Latest News & Highlights
---
I know that there's a narrative around the Maple Leafs that suggests it's all about the playoffs. Yet, the regular season is an extended time when a team learns to work together to create winning systems, develop chemistry, and shape its identity. We haven't seen that fully yet.
Related: Top 5 Canadiens Trades in the Bergevin Era
There should be no confusion surrounding this team's identity and the specific roles players should play on the ice after six months of hockey. Yet there seemed to be. In the case of the second half of the Islanders' game, it might be because there are still hiccups molding newcomers into an existing cohesive unit. 
Item Two: Why Even Bring Samsonov on the Road Trip?
I hope readers see Item one above as a bit of a defense for the team and/or the coaching staff. In truth, it isn't my way of criticizing the team. I have been called out for that, and I admit it's accurate. I choose not to go negative. However, I share one concern with my regular writing partner Stan Smith as I looked back to the Islanders' game.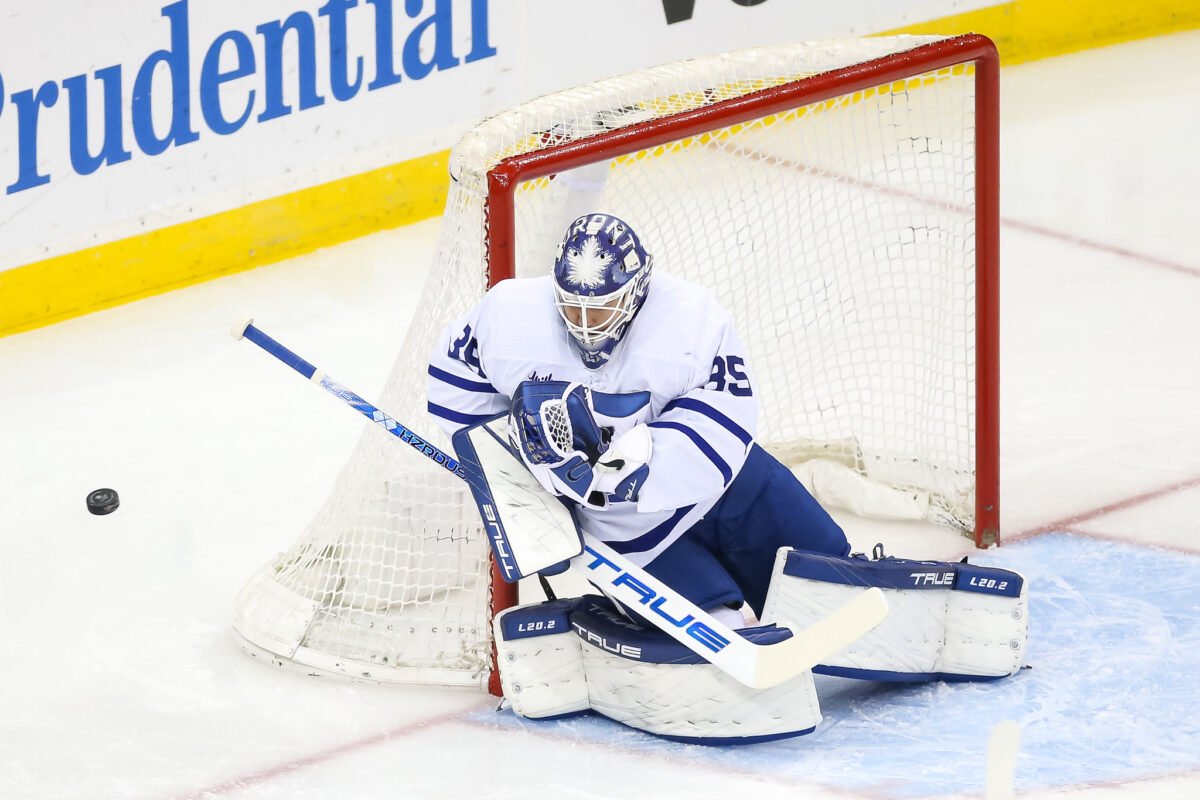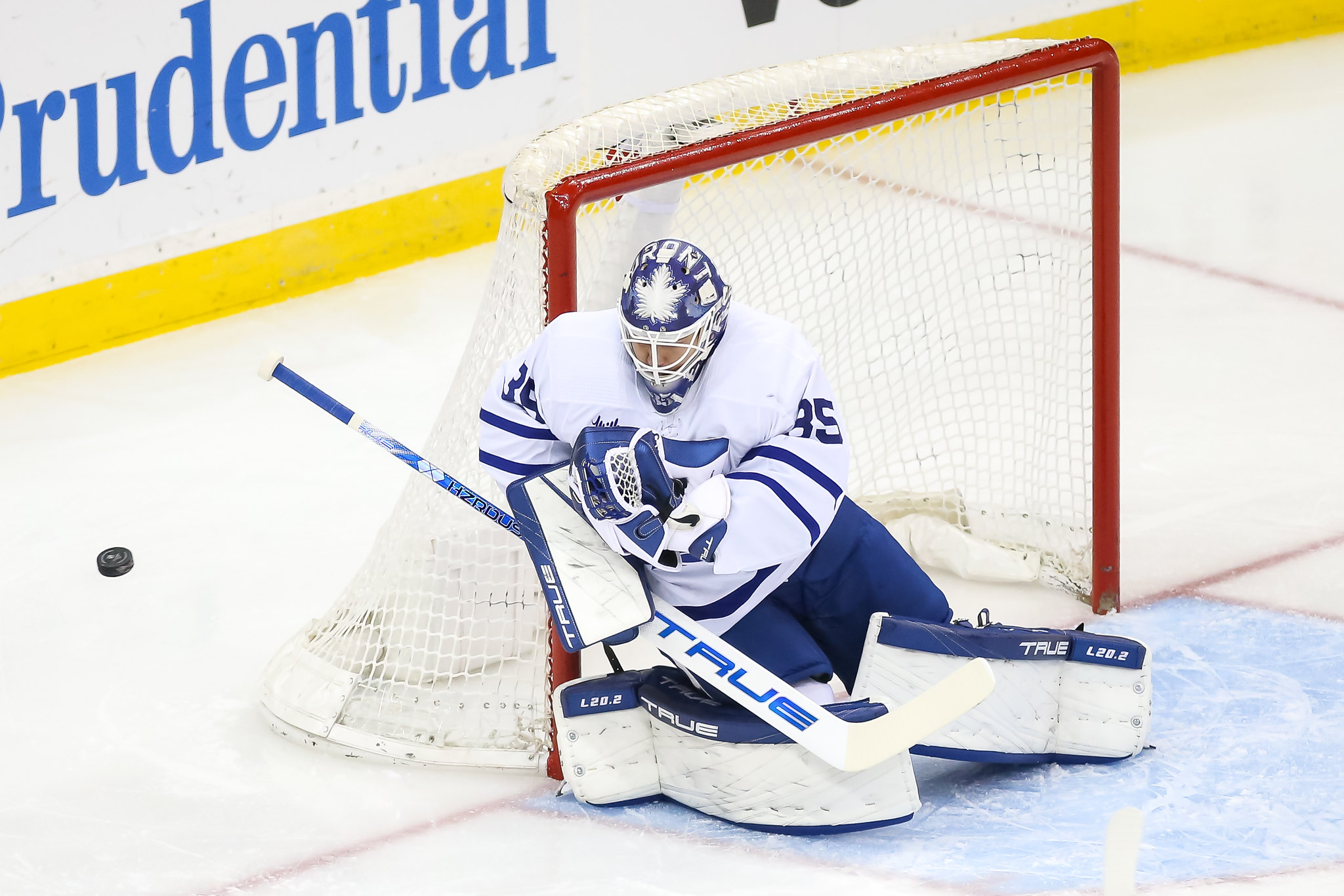 Why did Ilya Samsonov start the game against the Islanders? Why was he even traveling with the team? My caveat is that I simply don't have access to the decision-making process of the Maple Leafs' coaching staff regarding the decision to bring Samsonov on the trip or to start in the game. He might have insisted that he travel and start.
As a coach and a father, I would have insisted that he NOT. Given the team's recent considerate treatment of Luke Schenn and his family's third child, why not allow (require, if needed) Samsonov to stay home with his wife for the birth of their first child?
Related: Remembering Maple Leafs' Goalie Jonathan Bernier
Can a case be made that Samsonov's head might not have been in the game 100%? That's rhetorical. Yes!
After the game, Samsonov said "I want to forget about this game, it's history right now. I have more important things at home right now than thinking about this game." For me, that's telling. (from 'KOSHAN'S LEAFS TAKEAWAYS: Turnovers, perimeter play, Sorokin add up the wrong way for Toronto,' Toronto Sun, 22/03/2022).
Item Three: Bobby McMann Suffers Knee Injury
In some sad news, Bobby McMann has suffered a knee injury that will cause him to "miss some time." McMann is a promising young forward prospect for the Maple Leafs, and he had been making progress in the NHL. In the Islanders' game, he played on Toronto's third line and picked up his first NHL point with an assist on Sam Lafferty's goal. 
The word is that he aggravated a previous knee injury sustained earlier this season while playing for the American Hockey League's ( AHL) Toronto Marlies.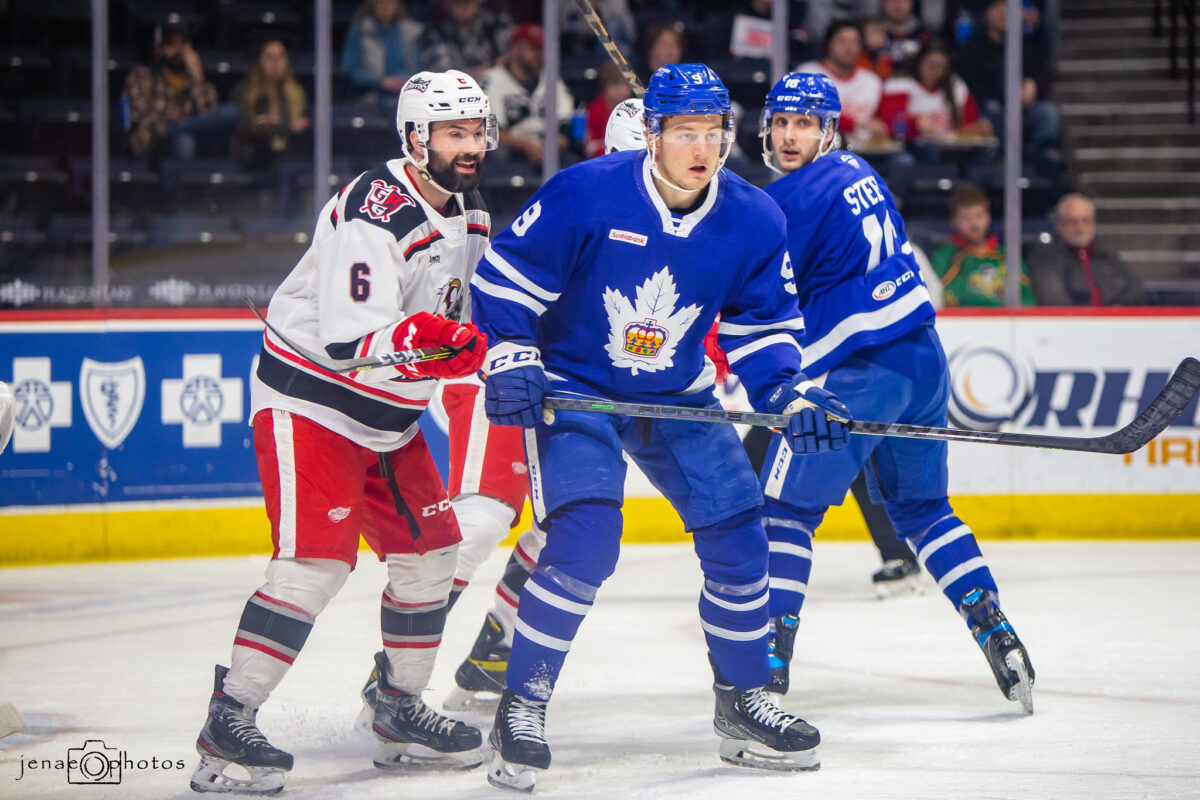 The extent of the injury is unknown, but McMann has returned to Toronto and will miss the rest of the road trip. McMann had shown promise as a scorer over the past couple of AHL seasons. Last season he potted 24 goals in 61 games; and, he's done even better this season by scoring 21 goals in just 30 games. 
It isn't clear how long he will be out with this latest injury, but it's a setback for the young forward's NHL development.
What's Next for the Maple Leafs?
In some good news, defenseman T.J. Brodie is set to return to the lineup tonight against the Florida Panthers. He missed Tuesday's game with an undisclosed injury. Brodie's been a solid presence on the Maple Leafs' blue line this season; however, he doesn't contribute much to the scoring.
Related: Chinese Hockey Expanding at an Astonishing Rate
In 47 games, he's only scored two goals and added nine assists (for 11 points). He has not scored a goal over his last 22 games, but he has registered five assists during that span. Where his return is a positive for the team is that he plays a quiet game, with fewer mistakes when he's there as opposed to when he's away.
---
---