During my work as a professor at the University of Alberta for over 40 years, my research and writing focused on the areas of leadership, human relationships, and how people on teams collaborate to build communities of practice – that is, how teams are best shaped and why they work well.
Related: The Toronto Maple Leafs Need Patrick Marleau
Obviously, as I have engaged in writing about the Toronto Maple Leafs, I bring that research background and experience with me to any posts that I write. That doesn't make me more insightful than other hockey commentators, but it does offer me a different perspective from which to view what I see going on in NHL teams.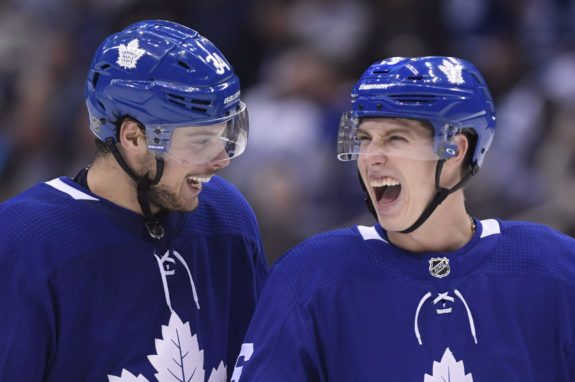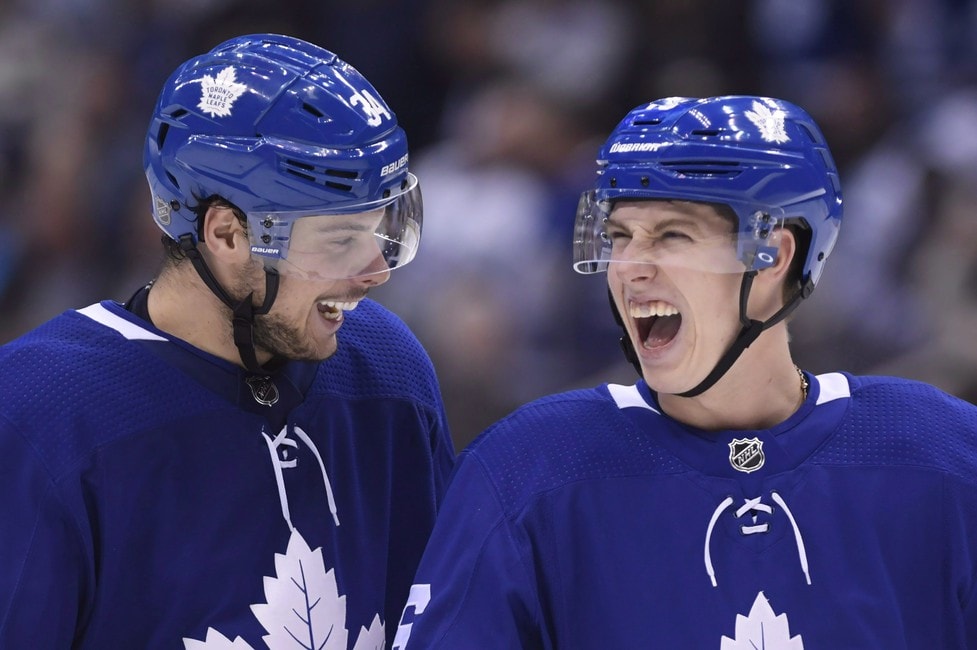 I also was an athlete and a coach for more than 20 years. My sport was football and I coached high school women's basketball. I was good, but not good enough to play college football at the University of Kentucky where I attended. I also bring that sports background with me to my writing.
The Relationships That Are Built on Teams
NHL teams are groups of individual young men who work together to try to maximize their team's success. They spend considerable time together in very close proximity, often becoming second families. In fact, some players have difficulty retiring from their sports because they simply miss the other guys – the companionship of their teammates.
To say it directly, team members get "tight." They build powerful relationships and friendships in addition to becoming working colleagues.
Auston Matthews, Mitch Marner, and Patrick Marleau
Here's what I have seen and what my research suggests probably happened on the Maple Leafs. The optics (what we see) suggest that Auston Matthews and Mitch Marner have become very good friends. They both came to the team at the same time and under similar circumstances, both are stars, and they can easily relate to each other's issues and needs.
Related: Maple Leafs News & Rumors: Marleau, Marner & Gardiner
Together they also enjoyed the friendship and mentorship they built with veteran Patrick Marleau when he was a member of the team. Other than the commercials Matthews and Marner have done together and the way we, as fans, see them interacting with each other on the ice and the bench, their relationship with Marleau has been a large aspect of what we have seen as fans.
Perhaps, that relationship was created and made available for public consumption (spin), but my experience suggests their relationships were genuine. A case in point was Matthews honoring Marleau during last season's NHL All-Star Game in San Jose when he pulled off his own jersey to reveal Marleau's jersey (with name and number) to a roaring and appreciative crowd.
I'm also guessing that Marleau, who "adopted" these two men into his extended family, drew comparisons between himself and Joe Thornton when they were both young men playing with the San Jose Sharks. Both pairs (Marleau and Thornton, Matthews and Marner) began when they were about the same age on the same team. In fact, both Marleau (four seasons from 2005-2009) and Thornton (four seasons from 2010-2014) served as captains during their tenures with the Sharks.
How Marleau Mentored the Two Young Stars
If Matthews and Marner are as good friends as the optics suggest, and if they were also being mentored and encouraged by Marleau (as the optics also suggest), it's likely that Matthews and Marner probably discussed all the scenarios they thought might unfold in depth and had probably reached a mutual understanding how they might respond to whatever happened.
For example, about who should become Maple Leafs captain, my own experience about how teams work suggests that they would have discussed this a great deal. Furthermore, I believe they would have agreed to support whoever was appointed to be the team's next captain, even if it were Reilly or Tavares.
Related: Auston Matthews Content to Stay Out of Marner Contract Talks
And, I'm guessing Marleau would have been part of many of these discussions. In fact, when I've been in such mentorships before, I would have made future leadership an informal agenda item. And, if I were Marleau, I would have initiated these conversations long before the topic became more widespread in public discussions. That's the kind of engaged foresight you'd expect from a mentor.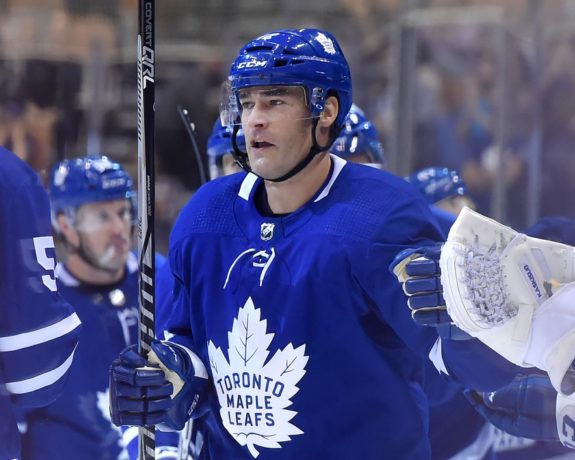 Marleau (again from the optics) seems like the kind of a mentor who would have thought ahead. Because he'd been there before, he already knew what Marner and Matthews couldn't know but what he could see coming down the road. Because, as a mentor, he would have wanted them to be prepared for that part of the business of hockey, he likely would have initiated that conversation between the three teammates.
Marleau's Continuing Legacy with the Maple Leafs
I realize that, towards the end of his tenure with the Maple Leafs, Marleau's contract seemed like a problem. And, from a financial standpoint, there's merit to that consideration. However, Marleau brought more to the team than simply his play on the ice. There's a good chance that – whether we see it or not – a part of Marleau's experience and insight will live on throughout the careers of Marner and Matthews.
Related: Ranking the Maple Leafs' Next Contract Priorities
Should they become the superstars they have the potential to become, I believe part of the credit must go to their experienced mentor.
The Old Prof (Jim Parsons, Sr.) taught for more than 40 years in the Faculty of Education at the University of Alberta. He's a Canadian boy, who has two degrees from the University of Kentucky and a doctorate from the University of Texas. He is now retired on Vancouver Island, where he lives with his family. His hobbies include playing with his hockey cards and simply being a sports fan – hockey, the Toronto Raptors, and CFL football (thinks Ricky Ray personifies how a professional athlete should act).
If you wonder why he doesn't use his real name, it's because his son – who's also Jim Parsons – wrote for The Hockey Writers first and asked Jim Sr. to use another name so readers wouldn't confuse their work.
Because Jim Sr. had worked in China, he adopted the Mandarin word for teacher (老師). The first character lǎo (老) means "old," and the second character shī (師) means "teacher." The literal translation of lǎoshī is "old teacher." That became his pen name. Today, other than writing for The Hockey Writers, he teaches graduate students research design at several Canadian universities.
He looks forward to sharing his insights about the Toronto Maple Leafs and about how sports engages life more fully. His Twitter address is https://twitter.com/TheOldProf