With all the talk about the Tampa Bay Lightning shopping for defense at the NHL trade deadline, rumors are popping up that general manager Steve Yzerman is inquiring about forwards as well. While the Lightning have received consistent scoring throughout the lineup, it is not surprising that Yzerman is evaluating every option to improve his team. With hopes of a lengthy playoff run, having the right balance of depth players can be the difference between winning a championship or quickly exiting the postseason.
One rumor has Patrick Maroon on Yzerman's shortlist of players to acquire at the deadline. Under normal circumstances, he would be a luxury acquisition to help give the team depth. However, due to a recent injury to Ondrej Palat's, acquiring Maroon may become a necessity for the Lightning.
Lightning's Injuries May Decide Trading for Maroon
Before the Lightning consider trading for Maroon, they need to know Palat's prognosis. After suffering a lower-body injury against the Minnesota Wild in late January, he is expected to be out six to eight weeks. This means he should be back in the line-up by late March, but there are always concerns about lingering lower-body injuries. If Palat is rushed to return, he could re-aggravate the injury during the playoffs or he may not be able to return to his full playing potential.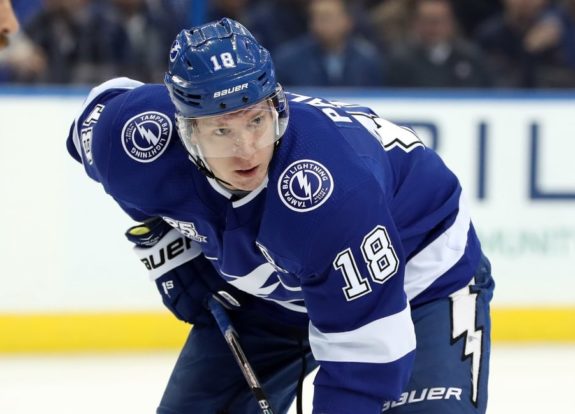 Since Palat plays an important defensive role for the Bolts, they have had trouble replacing him. In the short time since his injury, the team called up Adam Erne and Michael Bournival from the AHL. While Erne scored a goal in his first game, expecting significant playoff minutes from an untested rookie is a dangerous scenario.
Is Maroon a Fit for the Lightning?
As a defensive-minded forward with a scoring touch, Maroon would fill in perfectly for Palat as a second or third line utility winger. When you look at Maroon's advanced statistics versus Palat's, you see a striking similarity between the two. Over their last five years, both players have a nearly identical Corsi while playing at even strength (52.4 for Maroon and 52.3 for Palat) and on the powerplay (89.7 for Maroon and 88.2 for Palat). So, much like Palat, Maroon is a puck hound who can get to the dirty areas of the ice to keep his team in control.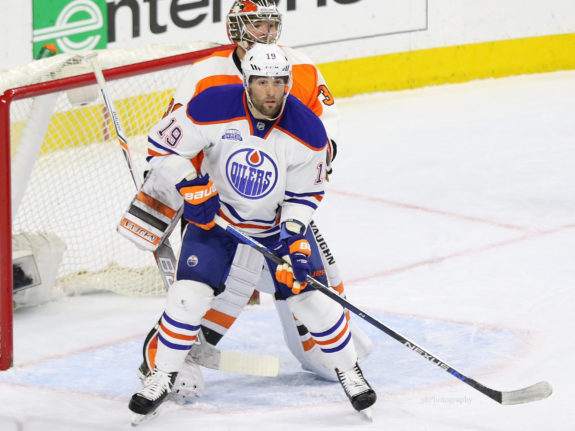 Where the Lightning could use Maroon the most, though, is on their penalty kill. Throughout the season, the penalty kill has been one of the consistent weak links for the team. Even if Palat returns to form, the Lightning need more players who can take on heavy penalty kill minutes along with their normal responsibilities. If Maroon is able to transition his defensive game to the penalty kill, he could become a cornerstone for the Lightning while shorthanded.
Yzerman Won't Overspend on Maroon
One problem for the Lightning acquiring Maroon, however, is his expected popularity at the deadline. Both the St. Louis Blues and Boston Bruins are reportedly interested in acquiring his talents. Since he is on a reasonable expiring contract, he could easily fit under either team's available cap with minimal work. These factors could work together to inflate Maroon's price tag at the deadline.
If history tells us anything, Yzerman won't just give away future assets at the deadline without careful consideration. With the team's need for defensemen, it seems likely that Yzerman will address that issue before trading for a forward. If the Blues and the Bruins bid up his value to a first-round draft pick, expect Yzerman to drop out of contention for the veteran winger in order to keep those assets for a defenseman.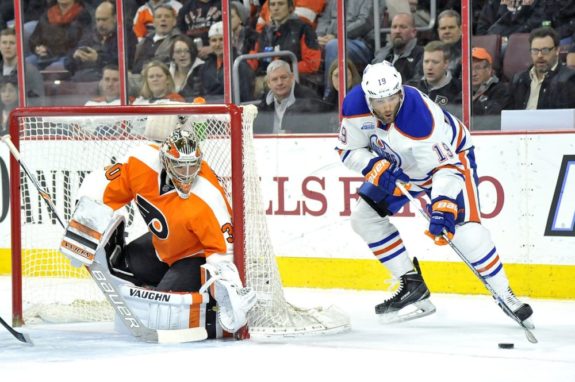 However, if he decides not to make a blockbuster trade, Yzerman could outbid any offer on Maroon if he felt it was the final piece for a postseason run. With the Lightning having a deep prospect pool, they could afford to bundle second-round picks in the 2018 and 2019 draft if need be. While that may be steep value for a rental, it could be what it takes to get that perfect piece for the Lightning.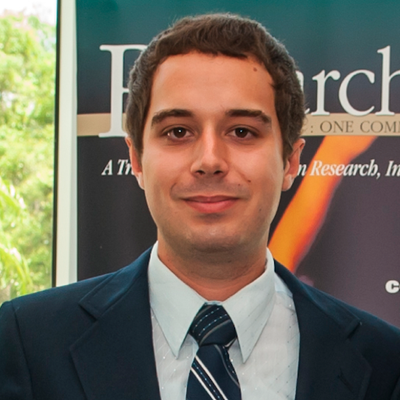 Eugene Helfrick is a Tampa Bay Lightning writer who is actually from Tampa Bay. He has written about the Lightning for six years, covering everything from their run to the 2015 Stanley Cup Final, to their crushing first-round exit in 2019, to their redemption in the bubble in 2020. While he is happy to talk about just about anything from cows to cars to video games, hockey will always remain one of his favorite pastimes.