Lightning general manager Steve Yzerman is known to be a shrewd businessman when it comes to making trades. Part of how he has turned Tampa Bay into a contender is by making smart trades that benefit the team in the long term rather than for short-term gain. Since taking over as GM in 2010, Yzerman has rarely parted with future assets for rentals at the trade deadline. Instead, he uses the fervor of the deadline to add high value picks and prospects.
For example, during the 2014-15 season when Yzerman was needing an experienced defenseman to help guide his young team throughout the playoffs, he brought in veteran Braydon Coburn from Philadelphia. This was an expensive trade by Yzerman standards, costing a first and third-round pick in the 2015 draft along with defenseman Radko Gudas.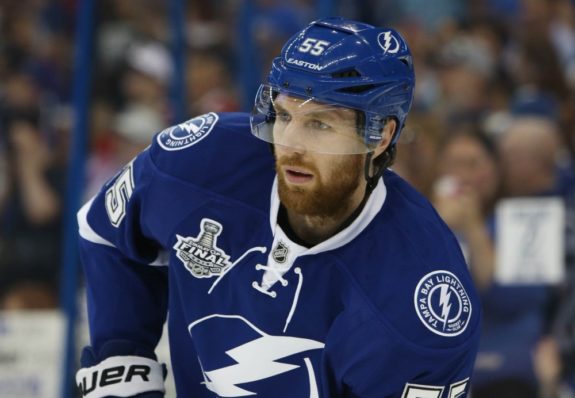 However, this trade was made following two typical Yzerman conditions. First, the Lightning had an extra first and third-round pick in the 2015 draft, so the team had a surplus of picks to work with. Second, the move was made on the basis of a second trade that sent Brett Connolly to the Boston Bruins for their second-round pick in the 2015 and 2016 drafts.
Trading Players at Their Peak Value
While Connolly could have been a valuable player for a playoff-bound Lightning squad, Yzerman decided to cash out on their 2010 first-round pick while his value was at its highest. During his tenure with the Lightning, he has consistently traded players at the height of their value, regardless of the Lightning's playoff position. These tough trades are what set the franchise up for their current and future success.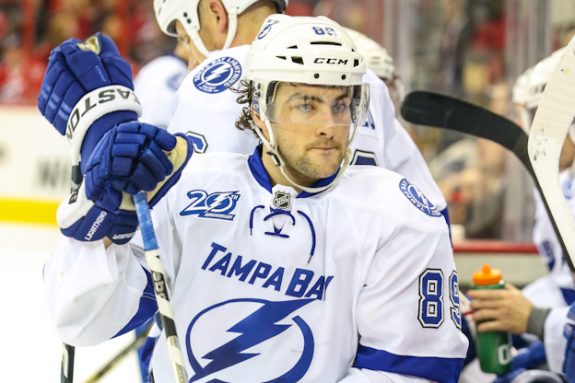 When the Lightning were floundering before the 2012 deadline, Yzerman traded fan favorites Steve Downie, Pavel Kubina and Dominic Moore for a handful of high-value picks, one of which turned into Andrei Vasilveskiy.
At the 2013 deadline, he sent Corey Conacher to Ottawa for Ben Bishop despite Conacher appearing to be one of the future faces of the franchise.
At the 2017 deadline, he traded veterans Ben Bishop, Brian Boyle and Valtteri Filppula even though the Lightning were still in the playoff hunt.
Yanni Gourde Fits Yzerman's Trade Patterns
If Yzerman decides to take a page from his own book and offset the cost of a new player by trading a forward at their peak value, then Yanni Gourde fits that description. Since receiving a call-up from the Syracuse Crunch last season, Gourde has powered his way into a consistent role on Lightning's roster. This season Gourde has already exceeded all expectations, scoring 16 goals and 31 points.
While Gourde's play has been exceptional, it's also hard to shake the feeling that he is at the top of a scoring bubble right now. Despite being 26, this is Gourde's first full season in the NHL, and his breakout feels reminiscent of Conacher's' rise. At the time of the Conacher trade, many felt that Yzerman had lost his mind to part with such a talented and driven forward.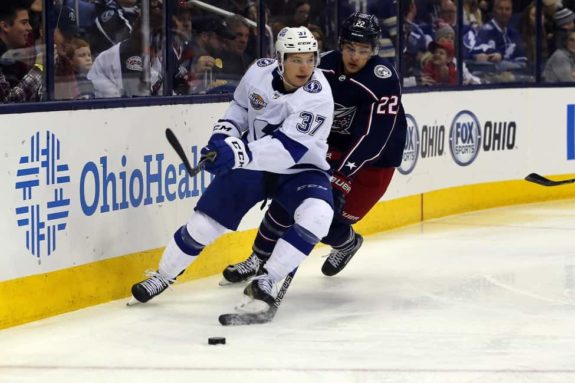 Since Gourde has had an incredible rookie season with the Lightning, his value would be at its peak on the trade market. If Yzerman felt that he needed to bring in a big-name player to put the Lightning over the top this season, it might take a player of Gourde's caliber to get the trade conversation started without having to part with a significant amount of futures.
Wait to See If 'Stevie Y' Repeats History
Given Yzerman's trade history, it wouldn't be a total shock to see Gourde traded at the deadline even though he is simply playing too well to imagine him being traded for any reason. Despite being a rookie, he has yet to see a significant drop-off in productivity after a hot start to the season. Besides that, Gourde is signed on a relatively cheap contract through the 2018-19 season, giving the Lightning a high-value player for one more season. Unless the perfect offer came his way, Yzerman will likely be trading futures this season for a change.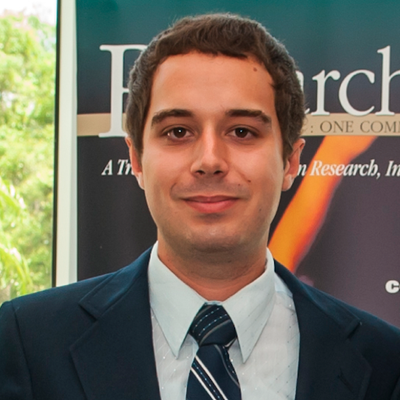 Eugene Helfrick is a Tampa Bay Lightning writer who is actually from Tampa Bay. He has written about the Lightning for six years, covering everything from their run to the 2015 Stanley Cup Final, to their crushing first-round exit in 2019, to their redemption in the bubble in 2020. While he is happy to talk about just about anything from cows to cars to video games, hockey will always remain one of his favorite pastimes.