Heading into their bye week, it seemed as if the Washington Capitals were nearly unstoppable. They'd won six of their last seven games and held a commanding lead over the Metropolitan Division, thanks to their surging offense. And, with a five-day break, they were poised to come back well-rested.
However, it seems that the after-effects of the bye week have loomed. The team jumped back into action starting Thursday, with back-to-back games against the New Jersey Devils and Montreal Canadiens. While the Capitals were able to create scoring chances and take the game against the Devils to overtime, where they eventually fell 4-3, Washington's struggles showed greatly in their game against Montreal Friday.
The Capitals were unable to create a lot of scoring chances, and the forward lines lacked chemistry and drive against the Canadiens; both goals came when the Capitals were up a man, thanks to the power play and extra attacker in lieu of the empty net. Not only that, their play was plagued by turnovers and giveaways to boot, allowing one too many high-quality chances for Montreal, which inevitably led to the Capitals falling again on home ice.
"It's a lack of respect for the way we should play without the puck. Too much cheat and not enough attention to detail, just sloppy," forward Lars Eller said following Washington's loss to Montreal. "One of the sloppiest games I've seen us play, if not the sloppiest… I don't think we've ever given up so many odd-man rushes and chances and breakaways in one game."
Following back-to-back defeats, the Capitals looked to put an end to their scoring woes against the Philadelphia Flyers Sunday. Despite a much stronger, less fatigued effort, as well as more scoring chances and effort form the forward lines, they dropped their third straight game in a 2-1 overtime loss, their lone goal coming from Alex Ovechkin on the power play.
"We need to find a way to put it back in net," Ovechkin said. "Chances were there. We created lots of chances lots of opportunities… We have to manage the puck better when we have opportunities."
Root of Washington's Woes
As the Capitals evaluate their performance and look to snap their three-game losing streak, head coach Barry Trotz suspects that the bye week has played a factor in their play of late.
"I think the further you can get from the break, the better we're going to be," Trotz said. "I mean, I look around at the teams coming out of the break and there's not a lot of great records right now around the league. You lose a little bit. Whatever it is, you lose a little bit of it and you need some games and some situations and the desperation kicks in when you lose a couple."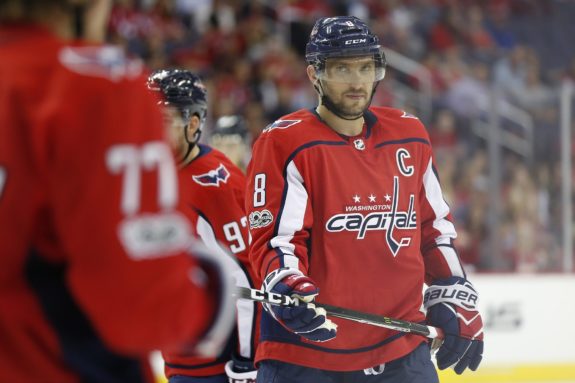 The Capitals problem has been simple – their offense is lacking, and they haven't been able to maintain possession and control over the puck. Not only that, they need to tighten up defensively, and also get back to the speed and competitiveness they displayed before the bye week.
According to winger Brett Connolly, while he feels that the team has improved since returning to the ice and getting back in the rhythm of a regular schedule, he believes the bye week can take a bit of a toll on performance.
"When you're off for a little bit, you can definitely lose your timing and your conditioning for a little bit," Connolly said.
Despite Washington's struggles, forward Jay Beagle did mention that he enjoys having a week off, as it allows him to rest and recover before heading into the next game.
"You start to heal some wounds, you have time and stuff like that, but it makes it a little tough to back into it," Beagle said. "I've always liked the bye week because you can heal wounds and reset the body if you need to and come back refreshed."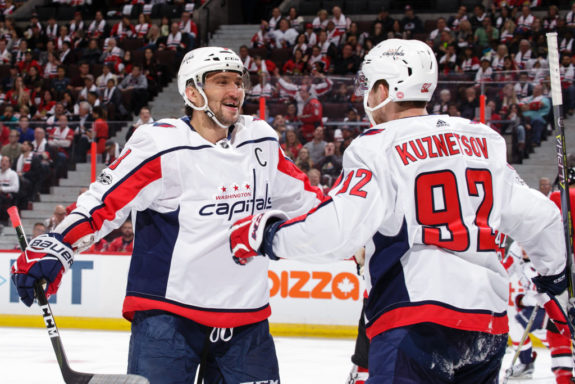 As the Capitals look to end their woes, they've taken steps to get back into the swing of things. Trotz separated Ovechkin and Nicklas Backstrom, putting them on separate forward lines, which seemed to ignite more of a spark. In addition, the team will look to tighten up at both ends of the rink and get back to their winning ways one way or another.
Washington plays Thursday against Florida, but will then return to yet another break, this time, for the All-Star weekend. And, considering the effects that the bye week imposed on the Capitals, Trotz said they'll have to just work through it.
"Our schedule in terms of breaks and coming back and being on the road and playing teams that haven't been on breaks, it wasn't great," Trotz said. "It is what it is, so you just deal with it, fight through it and this group will."
Sammi Silber covers the Capitals beat for The Hockey Writers and is an NHL contributor with Sporting News. She has also contributed to USA TODAY College, Huffington Post, FanSided and the Nation Network. Silber has written four books and recently worked on graphics for the film, The California Golden Seals Movie.