Entering last season, the Washington Capitals needed more scoring and depth on their bottom-six. To solve this problem, they called on former sixth overall pick Brett Connolly, giving him the chance to prove his worth and show his scoring ability.
While he did have a slower start to 2016-17, registering just four points through 20 games, he gained momentum and confidence as the season went on. By the end of the year, he had 15 goals and 23 points through 66 games and was a remarkable plus-20. As he adjusted more to the Capitals system, he proved to be a utility player who can not only be a staple on the bottom-six but fill in on the top lines when needed.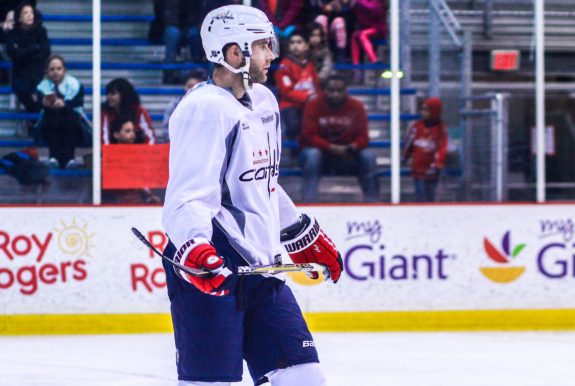 His hard work, as well as his strong totals and finish to the year, earned him a two-year extension from the Capitals. And though he was happy to get a deal done, he knows there is a lot of work that comes with it.
"Whenever you get a two-year deal, there's a little investment, so you wanna come in and show them that they made the right decision doing that, but then again, you can look at it the other way for two years and just go out there and play," Connolly said. "I can just be confident and comfortable and just go out there and play and hopefully I can have a good year."
Raising the Bar
Heading into this season, Connolly recognizes that the Capitals lost a lot of key players over the summer. The departure of players like Marcus Johansson and company obviously leave a huge void, and he hopes to be one the players to step up and make up for that loss in scoring. To do that, he is also setting higher standards for himself this season.
"Those are good players, you know, Burky, me, Lars, Wilson, we're gonna have to find ways to score goals and chip in and try and help, and for myself, I want to be a big part of that and build on what I did last year," Connolly said. "I had 15 last year, my goal is to hit 20 and help that part of the game because we are losing a lot of good players and that definitely hurts, so other guys are gonna have to step up and play big minutes and play good hockey."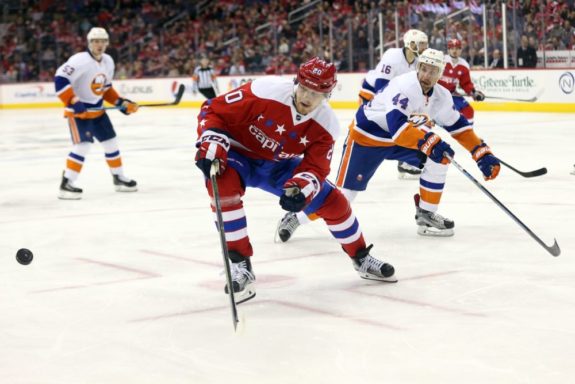 The 6-foot-3, 195-pound winger averaged about 10:41 TOI with Washington last year, but appeared to make the most out of every shift. He managed 81 shots on goal, as well an impressive 18.9 shooting percentage. Not only that, with 89 hits and 16 takeaways for 13 giveaways, he proved to be a strong two-way presence for Washington.
When it comes to what he worked on in the offseason, he mentioned that he was working on "the basics" and that he is ready for a strong start to 2017-18.
"Everyone's getting a little quicker, the game is changing, every year it's getting faster and faster, so I think just the speed and the strength," Connolly said. "I think it's what everyone's working on, a little skill and stuff like that. It was a good summer overall and I feel good on the ice, feel confident and looking forward to hopefully having a good year."
Evaluating His Role
With a lot of promotions up for grabs heading into the year, including a spot on the top-six wing, Connolly is a potential candidate to move up the lineup and take on one of these roles. He looked strong in a lot of his games for the Capitals last season and appeared to capitalize on most, if not all, of his opportunities for more ice time heading into the year.
However, he is not sure what will happen and has a "wait-and-see" mentality when it comes to getting more ice time from Washington this season.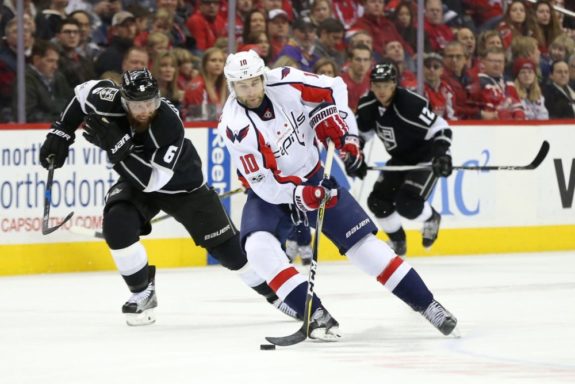 "It's a goal," Connolly said of cracking the top six. "I think there's going to be some tryouts there for sure… I'm not sure exactly how [the coaches] are going to do it or what they're thinking."
He also mentioned that Jakub Vrana is one of the top candidates to take on a bigger role as he looks to become a permanent fixture in the Capitals lineup. And additionally, he discussed that he has had "a lot of chemistry with Eller" and that may factor into where he starts the year.
"I think there's going to be some additions, and I think whoever plays well will actually stick there, so we'll see," Connolly said.
Sammi Silber covers the Capitals beat for The Hockey Writers and is an NHL contributor with Sporting News. She has also contributed to USA TODAY College, Huffington Post, FanSided and the Nation Network. Silber has written four books and recently worked on graphics for the film, The California Golden Seals Movie.