At some point overnight, a publicly minded citizen decided to help the folks over at Wikipedia keep the page on San Jose Sharks goaltender Martin Jones up-to-date.
According to Jones' Wikipedia page, not only is he a "Stud Goaltender, Penguin Hunter" — which is a really cool title for anyone, by the way — he has also been committing acts of larceny in the Pittsburgh-region of Pennsylvania recently.
Considering the edits that were made we can probably assume that the editor is a Sharks fan, made the edits after the Sharks 4-2 victory over the Pittsburgh Penguins in Game 5 last night, and that there might have been some adult beverages involved.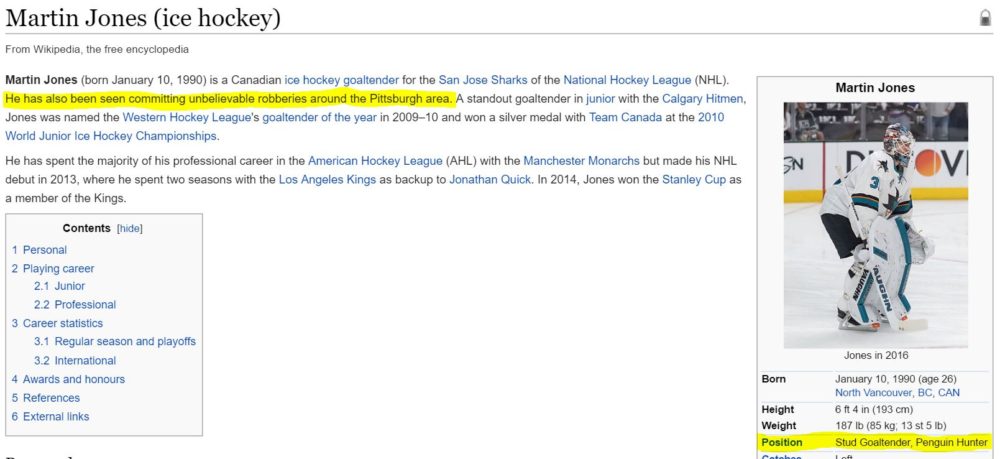 We're not sure how long the entry will remain, so we here at The Hockey Writers decided to save it for posterity, whether Jones ultimately becomes a successful "Penguin Hunter" or not.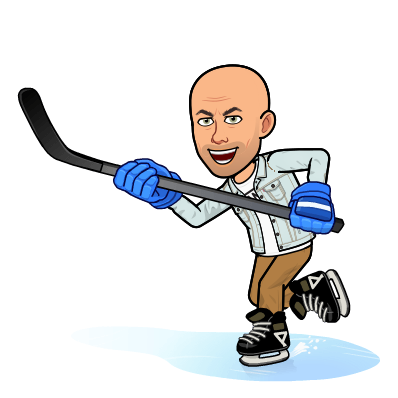 Grew up in the 'hockey town' that launched the careers of Bob Gainey, Roger Neilson, Scotty Bowman, Chris Pronger and Steve Yzerman, to name only a few – Peterborough, Ontario. Spent a misguided life in the world of politics. (Sorry Mom) Trying to atone for those sins by publishing the best hockey stuff available. You can email me directly at Dean@TheHockeyWriters.com. I don't accept emails written in Sanskrit or asking me to help you transfer your family funds from Nairobi…even if you are a Prince. Thank you.