One of the things that stood out to me about hockey when I was younger was the "Three Stars of the Game" after each game. It was, different, like everything in hockey was to me when learning the game. It was reminiscent of the "Hero & Goat" caricatures by the late, great Bill Gallo that I read in the NY Daily News after playoff games involving professional teams in New York.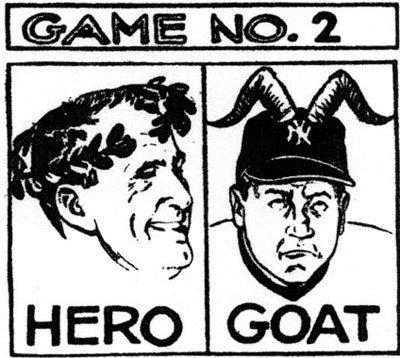 Needless to say it was a bit surreal being able to one day actually vote for the three stars of the game sometimes while covering New Jersey Devils games. The 2016 Stanley Cup Final is now underway between the Pittsburgh Penguins and the San Jose Sharks and for the duration of the series in this space we will take a look at who we thought were the three stars of each game.
2016 Stanley Cup Final
Game 1: Pittsburgh 3 San Jose 2 – 3 Stars of the Game
Game 2: Pittsburgh 2 San Jose 1 (OT) – 3 Stars of the Game
Game 3: San Jose 3 Pittsburgh 2 (OT) – 3 Stars of the Game
Game 4: Pittsburgh 3 San Jose 1 – 3 Stars of the Game
http://gty.im/539074842
#3) Melker Karlsson, San Jose: GWG, assist
This is two games in a row now that the Melkman has delivered for the Sharks with a goal and this one was a huge one after a see-saw first period. His line (with Couture and Patrick Marleau) was the best line for San Jose in Game 5 and Pittsburgh will need to slow them down if they want to win Game 6 and the Cup. Not only did he notch the primary assist on the game's opening goal, but he also scored on his only shot on goal, which is a good percentage I think, when he converted a phenomenal, world class pass from Couture (as seen below).
Melker Karlsson restores the @SanJoseSharks' lead with his fifth goal of the 2016 #StanleyCup Playoffs, and second in as many games.

— NHL Public Relations (@PR_NHL) June 10, 2016
1st Period Highlights: Karlsson gives the @SanJoseSharks a 3-2 lead! #StanleyCuphttps://t.co/FFVH6wS2MI https://t.co/lVxoGyVZKr

— NHL on NBC Sports (@NHLonNBCSports) June 10, 2016
#2) Logan Couture, San Jose: goal, 2 assists
It was a tough call not giving Couture the no. 1 star tonight, because he dominated the first period and created superior chances throughout Game 5. He was involved in everything, including having a hand in all three of San Jose's goals in the opening period. His hard work on the cycle helped give his team a lead for the first time all series, and when the Penguins tied it with two quick goals, it was Couture who would set up what became the eventual game-winning goal. He had a team-high five shots on goal, a team-high three hits and won 50% of the face-offs he took.
Did You Know? @SanJoseSharks forward @Logancouture achieved a rare feat in the first period (via @EliasSports): pic.twitter.com/1XDv7petpm

— NHL Public Relations (@PR_NHL) June 10, 2016
Most points in a playoff year, since 1997
36: Malkin (2009)
31: Crosby (2009)
30: Briere (2010)
29: Toews (2010) & @Logancouture (3 tonight)

— NHL Public Relations (@PR_NHL) June 10, 2016
1st Period Highlights: Couture makes it 2-0, early in the first! #StanleyCuphttps://t.co/kar4WKIGtZ https://t.co/U3f8YhZNZs

— NBC Sports (@NBCSports) June 10, 2016
#1) Martin Jones, San Jose: 44 saves/46 shots, Win
After being staked to his first lead of the series Jones gave it back in a quick 22 seconds, but he stopped everything else the Penguins threw at him in the rest of the game; with a little help from his friends (three shots off the goal posts by Pittsburgh). Jones was unreal and jonesing especially in the second period when he stopped 17-of-17 shots fired at him. His third period wasn't shabby either as the Penguins pressed for the tying goal and unloaded 14 more shots towards his cage and Jones was up to the task. He truly stole this game for the Sharks and likely they are hoping this is a springboard to two more wins beginning with Game 6 in San Jose on Sunday night.
The BIG difference @martin_jones31 . @Logancouture had a great game and this was @Burnzie88 's best game. #Sharks

— Larry Robinson (@19LarryRobinson) June 10, 2016
HUGE save by Jones! #StanleyCup https://t.co/9ntrLMBRa6 https://t.co/tRV5mSl7JL

— NHL on NBC Sports (@NHLonNBCSports) June 10, 2016
3-Stars Standings:
Joe Pavelski (SJ): 17
Phil Kessel (Pitt): 12
Brian Elliott (StL): 11
Martin Jones (SJ): 11
Nikita Kucherov (TB): 9
Sidney Crosby (Pitt): 9
Braden Holtby (Wash): 8
Victor Hedman (TB): 8
Troy Brouwer (StL): 8
Tyler Johnson (TB): 8
Matt Murray (Pitt): 8
Andrei Vasilevskiy (TB): 7
Nick Bonino (Pitt): 7
Logan Couture (SJ): 7
David Backes (StL): 6
Michal Neuvirth (Phil): 5
John Tavares (NYI): 5
Pekka Rinne (Nash): 5
Patric Hornqvist (Pitt): 5
Ben Bishop (TB): 5
Carl Hagelin (Pitt): 5
Joel Ward (SJ): 5
Evgeni Malkin (Pitt): 5
Alex Ovechkin (Wash): 4
Kris Letang (Pitt): 4
Brent Burns (SJ): 4