For the first time in its existence, the Minnesota Wild is in true upheaval.  Through last season, the only GM the team had ever known was Doug Risebrough.  The only head coach the team had ever known was Jacques Lemaire.  Additionally, Mario Tremblay had been behind the bench since day one.  All three are now gone.  Replaced by Chuck Fletcher (first GM post in the NHL), Todd Richards (first head coach post in the NHL) and Dave Barr, respectively.
If that wasn't enough, the franchise's first star player, most talented pure-offensive player and lone holdover from the inaugural roster, Marian Gaborik, is also gone.
The only way the '09-10 Minnesota Wild – from the front office-out – could look more different from the inaugural  '00-01 Minnesota Wild is if they started wearing purple uniforms.
Well, maybe there's a tiny bit of hyperbole there.  There are still some familiar faces, starting in the front office (Tommy Thompson survived the blood-letting), to the coaching staff (Mike Ramsey and Bob Mason too) and the roster (Koivu, Burns, Backstrom and Bouchard, to name a few, are still around.)  But the fact remains there is more uncertainty facing this current iteration of the Minnesota Wild than there has been since the start of their inaugural season.  Whether the team is able to rise above that uncertainty to return to the playoffs, or succumbs to it and falls into lottery contention for the June 2010 entry draft remains to be seen.
Forwards
This is just not a group that would strike fear in the hearts of (m)any NHL defense corps.  There's just not enough fire power.  Gaborik has been replaced by Martin Havlat who could have been described as a poor man's… Marian Gaborik over the preceding few seasons.  Havlat did turn in a good year last year in Chicago, but glass-half-empty types would point out that it was A) on a Blackhawks team that was more-skilled than this year's Wild team and B) a contract year for him.  If healthy, his output should easily eclipse that of Gaborik's (13-10-23 in 17 games) from '08-09, on a total points-basis, if not a points-per-game basis.  If healthy…
On the "skilled forward" front, Havlat rounds out a group that includes Mikko Koivu and Pierre-Marc Bouchard as the only things approaching "established" skill players.  That's right: three guys.
They are buttressed by the grizzled, veteran presence of Owen Nolan (team leading 25 goals last season…TEAM LEADING!!) and Andrew Brunette (second on team with 22 goals last season…SECOND ON TEAM!!) and the bevy of third and fourth-line types such as Antti Miettinen, Eric Belanger, Cal Clutterbuck, Kyle Brodziak and Derek Boogaard.
The kids include Benoit "Fourth Time's The Charm" Pouliot and James "I Don't Need A Coach, I've Been Playing Since I Was Three" Sheppard.  While it's certainly reasonable to expect both of them to make a better contribution to the overall effort than they did last season, neither of them has taken solid opportunities to prove they belong in the NHL, and in a role befitting a former first round pick, and run with them.  Let's put it this way: there are character questions about both of them.
The Wild forwards should be able to grind with anyone, but with the coach preaching a new more-up-tempo, attacking style, you have to wonder who's going to put the puck in the net.
Defense
If (when?) goals-for are an issue, at least the team's defense corps is solid.  The top four consists of Brent Burns, Kim Johnsson, Nick Schultz and Marek Zidlicky.  They are rounded out by Shane Hnidy, Greg Zanon and John Scott.
Burns returns from an injury-riddled season healthy and ready to regain his claim as one of the rising defense stars of the NHL.  Johnsson, oft-maligned for a contract that seemed too high after the role expected of him that Risebrough sold fans on didn't match with what Lemaire wanted him to produce, could see an increase in points this season.  Schultz will never be a Norris candidate because he just doesn't score enough.  But he's as steady as they come and is blossoming into a leadership role (he's the team NHLPA representative as well, for what that's worth.)  Zidlicky is really more of a power play specialist, where he's got an absolute laser from the point.  He has his fair share of adventures on the defensive side of the game, though.
Hnidy and Zanon are new to the Wild, and will be looked at to provide depth and steady play.  Scott is intriguing both for his size (he's 6' 8", 258) and the fact that he didn't play himself out of the lineup (under Lemaire, no less) last season.  Additionally, he'll toss the mitts to protect his guys which is something most Wild players (Clutterbuck notwithstanding) either won't do, or would, but don't get the opportunity to (Boogaard.)  Fans have been clamoring for a Wild defenseman to show some vinegar in front of the net for years – and Scott was the closest thing to that last season.
This group has a couple puck movers, a couple big shots, some stay-at-homers and a lot of sound responsibility.  This is not a group that will cost the Wild (m)any games.
Goaltending
Inarguably the strongest position on the team.  For now.  Niklas Backstrom and Josh Harding are as good a tandem as the Wild has ever had.
Backstrom – a Vezina finalist last season – addressed his two main weaknesses coming into the '08-09 season: inability to "scramble" and a horrid record on breakaways (including the shootout) to spectacular results in each case.  He is a technically superb goalie that maintains the required even keel.  On the other hand, he has had the benefit of playing behind a very defensively responsible system since he got to the NHL and that could very well be different this season.  He signed a big contract (higher cap hit than Kiprusoff, Brodeur, Thomas and Fleury) last year, made even richer by the kind of typical Risebrough waffling that may have ultimately cost him his job, that he'll have to live up to, but the unflappable Finn seems poised to do just that.
Harding, on the other hand, must still be considered unproven, though he has played admirably when he's gotten a chance.  It would appear as though Fletcher didn't fully appreciate how Harding's promise didn't quite match up with his experience (or lack thereof) when he was unable to find a suitor willing to pay a satisfactory dowry for Harding this summer.
Which leads us back to the "for now" qualifier.  Should Fletcher decide to try to plug any of the other holes on the team, Harding is as good a trade-chip as he may have (though, if Pouliot doesn't come out of the gates flying there could be a limited window of opportunity to find a solid return for him in a trade too.)  Harding has been a good soldier throughout his time in St. Paul and probably deserves a chance to at least play in a tandem somewhere.  There is talk that Richards won't ride Backstrom as much as Lemaire did and that might help get Harding some minutes, but you have to be able to go with your $6M goalie.  Needless to say, it would be beneficial to both the Wild and Harding if the latter is playing at top level from the get-go at camp.
Coaching
The temptation is to think that the great hockey Satan (Lemaire, not Miroslav) is gone so the Wild will be better immediately.  Not so fast.  While no one is saying Lemaire's style was the most fun thing to watch in the world, there can be no debating that the Wild, under Lemaire, was often greater than the sum of its parts.  So, while one can't assume Richards won't be able to either match or exceed Lemaire's "success" with the Wild, the jury is obviously still out.  At his introductory press conference, Richards talked about an up-tempo, attacking style, starting with the defensemen.  Sounds good in theory, but just because you give Derek Boogaard and Eric Belanger the green light doesn't mean they're going to be able to do anything with it other than get caught down low in the opponent's zone and end up behind the play when it goes the other way.  The bottom line is that the Wild still has too many pluggers on the lineup to be considered a scoring team, under any system.  Richards will probably get some kind of "Prodigal Son" honeymoon period with fans, but don't be surprised if it's nothing a five-game losing streak won't undo.
Olympic Outlook
The Wild should have a few representatives in Vancouver next February.  Koivu, Miettinen and Backstrom for Finland, Havlat for the Czech Republic, Johnsson for Sweden and Burns for Canada all have shots at their respective countries' teams.
Bottom Line
With strong entries from San Jose, Detroit, Chicago, Vancouver and Calgary probably playoff-bound before the season even starts, the Wild is looking at needing to beat out at least three of Anaheim, Dallas, Columbus, St. Louis and Nashville to get in.
With a roster that looks like it will have a hard time putting pucks in the net that may prove even more difficult than it was last year – when they missed the playoffs. 
There is a palpable undercurrent of discontent from the fan base for the first time in team history – which, combined with the still-sputtering economy has many thinking the team may finally break it's sellout streak that has been in place since day one.  So, while there is general optimism among the fans, it's more to do with the future under new management and a new coach than it is about potential playoff success in 2010.
Nick in New York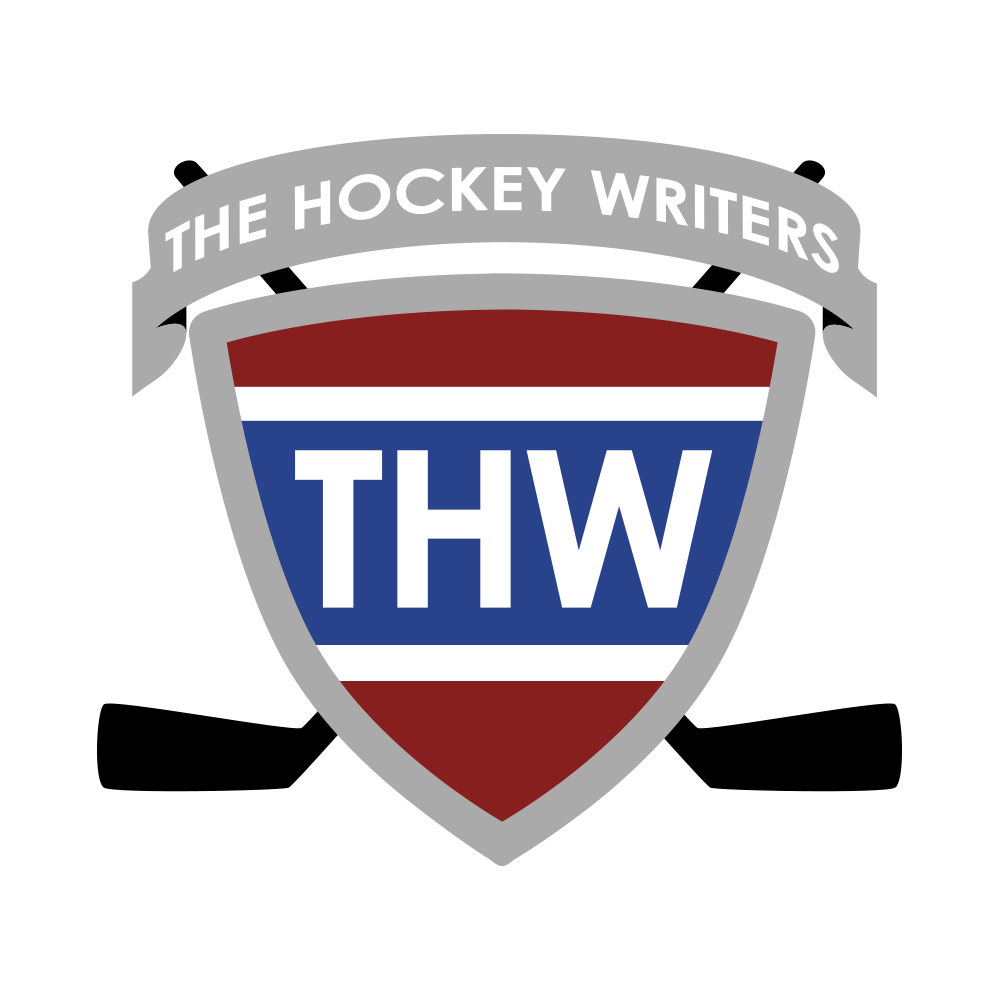 The Hockey Writers is:
1) A top-tier hockey media company delivering a top-notch, in-depth look at the NHL
2) A collective of some of the best hockey writers anywhere
3) A multimedia provider with daily podcasts and YouTube shows
4) Well-respected and widely-cited NHL prospect and draft resource