The Minnesota Wild started off the 2014-15 campaign very strong, with hot goaltending, great production from its depth, and offensive fire power. That prompted people to get ahead of themselves, myself included, and think things like, Are the Minnesota Wild the Best Team in the NHL? However, once their depth was tested, it brought the entire team back to the unfortunate reality… this team is not as good as everyone thought.
Once injury woes began to hit, the team quickly turned south. And not just one aspect of the team, every part of the Minnesota Wild started to fall apart. Let's take a look of the long list of Minnesota Wild injuries so far this year…
-Josh Harding
Broken foot, out 2 to 3 months
-Christian Folin
Illness, day-to-day, missed 7 games
-Keith Ballard
Illness, day-to-day, has missed 8 games
-Matt Cooke
 Lower Body Injury, day-to-day, missed past 7 games
-Jared Spurgeon
Shoulder Injury, placed on IR, missed 7 games
-Jonas Brodin
Illness, day-to-day, has missed 1 game so far
-Marco Scandella
Illness, day-to-day, has missed 1 game so far
-Zach Parise
Concussion, placed on IR, has missed 4 games so far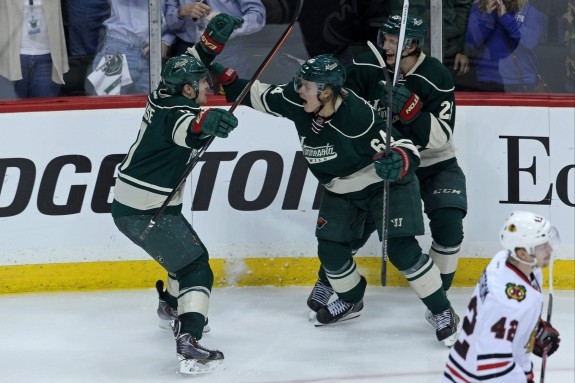 That's eight everyday NHLers out of the lineup, six of which are still out right now. That's a fairly significant blow to your roster. Luckily, the Minnesota Wild do have good depth and have been able to handle the blows without calling up half of their AHL team, the Iowa Wild. Regardless, they have been suffering detrimentally of late, losing every game since Parise has been out, before Thursday night's win against the lowly Buffalo Sabres. With both Josh Harding and Zach Parise skating with the team again now, it would seem as if the Wild may finally be getting a break. But, all that hope was dashed early Thursday when the team got word that both Jonas Brodin and Maco Scandella, two of Minnesota's top defenceman, are going to be unable to play with the same illness that Folin and Ballard suffered. That news worried head coach, Mike Yeo, who said,
"We don't know for sure, but similar symptoms," Yeo said. "This came from somewhere else, but there's obviously a possibility that it's inside our locker room now. 
The problem is you start to wonder and start to worry is this sitting inside anybody else waiting to come out, too?"
With that in mind, the Minnesota Wild are afraid that this virus could break out in anyone in their locker room, and in as many players as you can think of. This illness is thought to be the mumps, a very contagious sickness which has also caught the Anaheim Ducks. Corey Perry and Francois Beauchemin have both been out for multiple games, two of the Ducks key players. The Buffalo Sabres were also worried about their players health after going on a California road trip, where it's assumed to have begun. As a precaution, the Anaheim Ducks are giving they entire team new vaccinations to be sure it doesn't spread, an idea that definitely wouldn't hurt the Minnesota Wild either.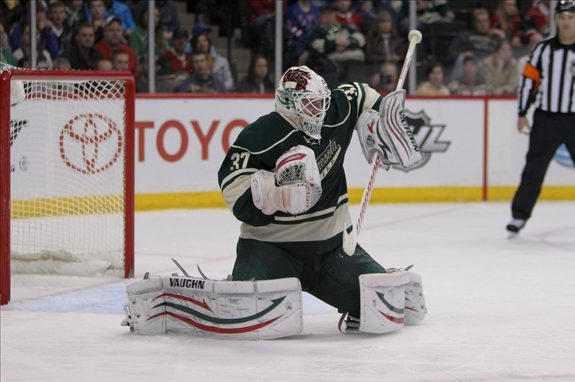 Until these significant injury woes pass over the Wild, the team is going to be in serious trouble in the standings, having already fallen from first in their division to second-last right now in just a week. Things may be looking up a little bit, with Zach Parise expected to return by possibly Saturday against division rivals, Dallas Stars. Jared Spurgeon also returned on Thursday in the team's win against Buffalo, notching a goal. Josh Harding is also still skating, but regardless, he is still under indefinite suspension by the Minnesota Wild, and would need team consent to return.
Let's hope, for the Wild's sake, that these key players are able to return soon, because the way they're playing without them is downright ugly. There is little to no chemistry between the players and some of them appear to just be going through the motions. There is little passion to be seen on the ice and the players are beginning to look sick of seeing different line mates each night. Of course, there's also the fact that they're sliding down the standings at the speed of light.
Contributor for the Toronto Maple Leafs and Prospects. Scout with the Oakville Blades of the OJHL. For questions, concerns, or comments, contact me at devinslawson123@hotmail.com or on twitter @SlawsonTHW.