It's no secret Zach Parise makes a lot of money.
Parise, 33, is well-known in the NHL. He captained Team USA at the 2014 Winter Olympics in Sochi, and his contract is known around the league for how massive it is. Regardless of how much money he makes, however, he helps the Minnesota Wild win.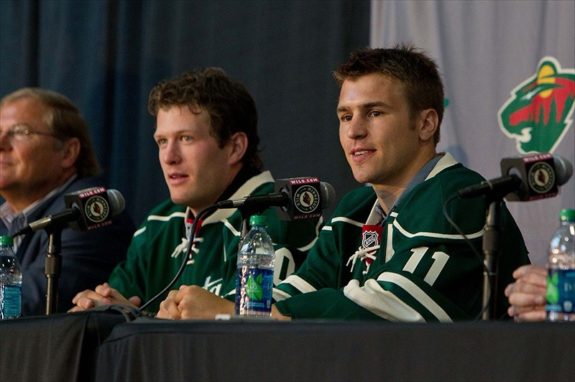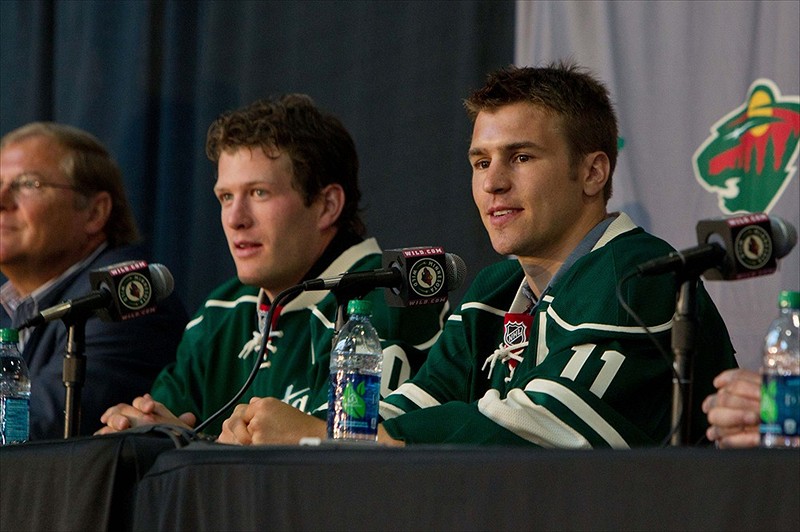 Parise currently plays on a 13-year contract worth $98 million that he signed with Minnesota back in July 2012. That's a lot of cash for one player, especially since the deal will run through the 2024-25 season.
While the contract has taken some criticism from fans for being too long and could become a problem in a few years, the Wild continue to benefit from the Parise equation.
Parise Goals Equal Wild Wins
When Parise plays, the Wild are a better team. When he scores, they are practically unbeatable.
The Minnesota native missed the first half of last season, returning from injury on Jan. 2. In his first month back with the team, the Wild went 7-2-2.
Bloomington native Zach Parise scores his first goal of the year…on @HockeyDayMN pres. by @WellsFargo. #HDM2018 pic.twitter.com/Tiprur0IUI

— Minnesota Wild (@mnwild) January 21, 2018
In the 42 games he played last season, Parise posted numbers of 15 goals and nine assists for 24 points, the second-lowest total of his career (six points in 13 games in 2010-11 is his career low). He scored just three goals in January and February combined before going off in March, totaling 10 goals and 13 points in nine games.
He scored a goal in three straight playoff games against the Winnipeg Jets before a sternum injury ended his season. He's expected to be ready for training camp.
Parise scored in 13 regular season games last year. In those games, the Wild racked up a 10-2-1 record. That's not a coincidence.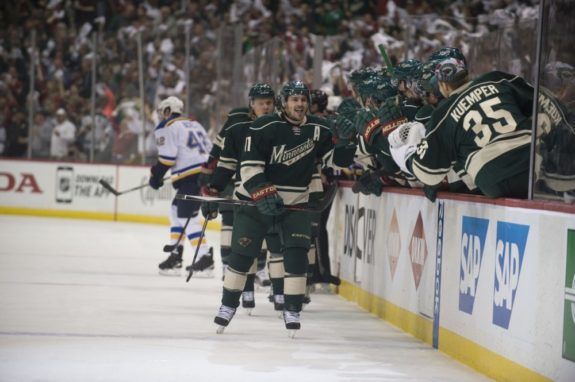 In 2016-17, Parise scored 19 goals. When Parise scored in that season, the Wild posted a 12-3-2 record.
The story remains the same if you look back three years ago. In the 2015-16 season, the team went 12-4-2 when Parise put the puck in the net, which he did 25 times.
From October 2015 to now, the Wild are 34-9-5 when Parise scores. The goal differential in those games heavily favors the Wild too, as the team outscored opponents 182-113 in those games.
Hometown Hero
But the production and value don't end with the goals. To say that Zach Parise is a leader would be putting it lightly.
Parise serves as an assistant captain for the Wild, and his influence on the team is thorough. When the Wild were bringing along young players in Mikael Granlund, Charlie Coyle, Jason Zucker and Erik Haula in earlier years, the organization said multiple times that Parise was mentoring them.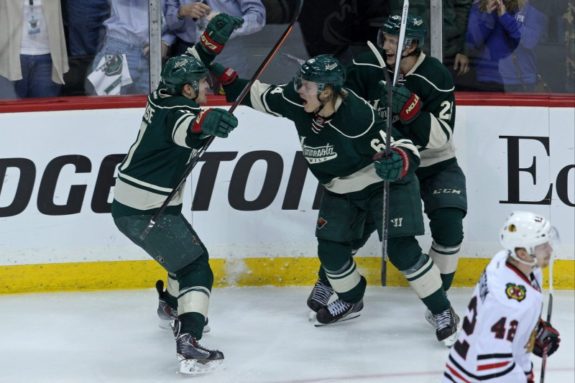 "He's a very good player and a great leader in this room, so it's always nice to have a guy like that if you need to ask questions, get their opinions on things and help you along the way," Zucker told NHL.com in 2014.
Before joining the Wild, Parise served as the captain for the New Jersey Devils.
The University of North Dakota alum has given back in numerous ways to the Minnesota community off the ice as well. He has planned and participated in numerous charity events.
And while the community work doesn't impact his on-ice performance, it's hard to put a number or mathematical worth on what quality people can do for a hockey city.
What's in Store for 2018-19?
If Parise can avoid injury, expect him to bounce back up to that 50 to 60-point benchmark he was at in seasons prior to last. This year, he will have to do some more mentoring, with youngsters such as Jordan Greenway, Luke Kunin and Joel Eriksson Ek primed to play for the big club at some point this season.
Parise is going to play a huge role again this year. Parise goals equal Wild wins, and if he can put the puck in the net, the team will be better for it.
Benjamin Pierce is based in Wisconsin and covers the Minnesota Wild for THW. He has covered numerous junior hockey teams in both the NA3HL and NAHL for multiple publications.