The Minnesota Wild are sitting comfortably atop the NHL's Western Conference standings with less than a month to go before the league's March 1 trade deadline. The team is ranked top five in goals for, top two in goals against and 11th on both the penalty kill and power play.
Eleven players on the team have surpassed the 20-point mark – 7 of whom have reached the 30-point plateau. Eight of the team's forwards have already hit double digits in goals and that doesn't include last season's leading goal-getter Zach Parise who has nine on the year.
With such a seemingly well-balanced and successful roster already in place, what could general manager Chuck Fletcher possibly be looking at in terms of upgrades?
Areas of Need
The Wild are enjoying a great deal of success due to their excellent starting goaltending, impressive forward depth throughout their top three lines and a solid top-five group of defensemen. So, with that information, the team could shop for a back up goaltender, a couple of bottom-six forwards and a veteran depth defenseman, preferably with significant playoff experience. Given the Wild's cap situation heading into next season, it would also be ideal for them to focus on acquiring players on expiring contracts.
Luckily for Fletcher, the kind of players he will primarily be shopping for don't typically cost too much to acquire. This should help the GM avoid any situations where he feels the need to overpay for an asset or partake in a bidding war. The club will still be in an enviable position by simply tweaking the roster without mortgaging the future.
Trade Chips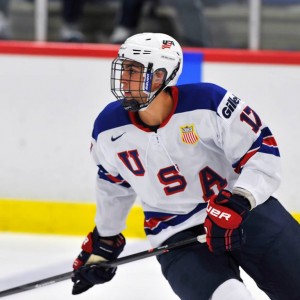 Top prospects Kirill Kaprizov, Luke Kunin, Jordan Greenway and Joel Eriksson Ek won't be going anywhere via trade and it's unlikely that Minnesota's 2017 first-round pick will end up as someone else's property before March 1 is over either.
Barring any surprises, Wild management will likely balk at using anything more than mid-round draft picks and second-tier prospects as currency in their pre-trade deadline deals. However, if they do discover that a player they deem to be a perfect fit is available, then they could up their offers by using a prospect like Alex Tuch or a roster player like Erik Haula as trade bait.
Potential Trade Targets
Back up Goaltender
Darcy Kuemper has been with the Wild organization since he was drafted in the sixth round of the 2009 NHL Entry Draft. He has served as the big club's regular no. 2 netminder since the 2013-14 season so the management team is familiar with his abilities.
The problem with Kuemper is that he hasn't instilled a ton of confidence in his teammates over the course of this season. The 26-year-old puck stopper has only posted a save percentage above .900 in six of his 11 starts in 2016-17 and only three of those starts were above his career average of 0.911. Kuemper has visibly struggled this year and, with Minnesota playing as well as they are, management might want to explore possible upgrades in net as insurance for a possible Devan Dubnyk injury.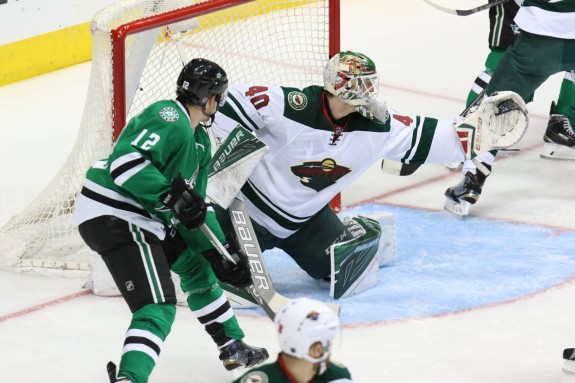 Wild management will have to assess the goalie market and decide whether or not there are any clear upgrades available for trade and if those options make sense for the club. The biggest name on an expiring contract is Ben Bishop but the price to acquire a goaltender of his caliber, only to have him sit on the bench, wouldn't make sense for Minnesota to pursue.
More realistic options include Anders Nilsson of the Buffalo Sabres or Michal Neuvirth of the Philadelphia Flyers. Both netminders are scheduled to become unrestricted free agents at the end of the season and both are arguably upgrades over Kuemper.
Nilsson is having a great year in Buffalo where he has a 0.923 save percentage through 19 games. The 6-foot-5 Swede was twice traded for a fifth-round pick last season so the asking price likely falls within what the Wild would be willing to pay.
Neuvirth isn't guaranteed to be available but he would be a player worth enquiring about. The 28-year-old hasn't been able to replicate the success he had in Philadelphia last season but he has a solid track record and is in the final year of a two-year contract. A Neuvirth for Kuemper swap could be something that Minnesota and Philadelphia explore in an effort to give the two goalies a fresh start and a chance at earning extensions with new clubs.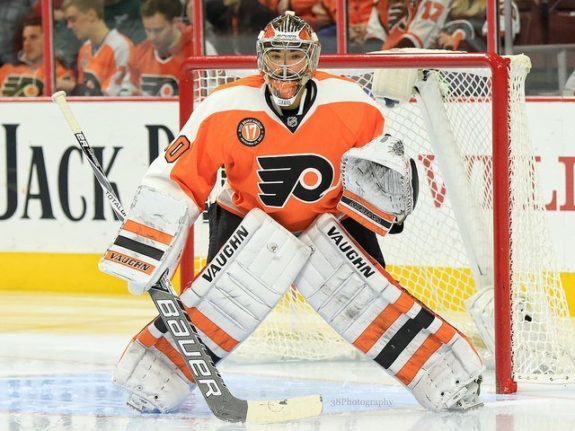 Bottom-Six Forwards
The biggest area of concern for the Wild is among their bottom-six forward group. The team has impressive depth throughout their top three lines but there's a clear distinction after that. Minnesota's fourth-line doesn't see much ice time and has featured a rotating door of try-outs since the season began.
Chris Stewart has been the one mainstay on the fourth-line and won't be going anywhere as he's excelled in his role. The other two forward positions on the bottom line, however, are not as secure.
The Wild have looked at several AHL veterans to fill out the bottom of their forward group but haven't had anyone take the opportunity. Tyler Graovac has slowly turned the corner but by no means has he locked down the fourth-line centre position. Jordan Schroeder has also played well in stretches but lacks consistency and his game would be questionable in a tight-checking playoff atmosphere.
Minnesota could look to acquire some veteran leaders and proven playoff warriors to fill out their bottom half. Players like Jarome Iginla, Shane Doan, Brian Gionta and Minnesota-native Matt Hendricks are nearing the end of their careers and could step up big-time for one last run at a Stanley Cup.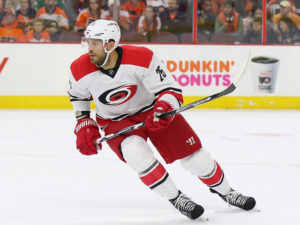 Viktor Stalberg and Drew Stafford are two big-bodied wingers on expiring contracts who would fit in well with the Wild for their playoff drive. Both are excellent skaters who excel at the cycle game and are capable of playing heavy hockey.
Radim Vrbata is another potential option for Minnesota. The 35-year-old veteran has 11 power play points on the season which would tie him with Eric Staal for second-most on the Wild. Vrbata has a quick release and would provide the team with an additional weapon on the man-advantage. The winger had four points in six games the last time he appeared in the postseason.
Down the middle, there are two giants who might interest the Wild: Martin Hanzal and Brian Boyle.
Hanzal is among the most highly coveted players on the trade market so the price to acquire him might be beyond what Fletcher and company are willing to pay. The other side of the argument, however, is that the Wild might never have a better chance at a Stanley Cup than they do this season so why not go for it?
At minimum, a move for Hanzal would probably cost Minnesota their first-round pick in this year's draft, a prospect like Tuch and a roster player like Haula. The pick would be a late one in what's said to be a weak draft and should be something the Wild consider. Having Staal, Mikko Koivu and the 6-foot-6 Hanzal lining up down the middle would be hard for any opponent to match up against and could be a difference maker for Minnesota.
Boyle, a 6-foot-7 monster, would fill much of the same role as Hanzal and would come a bit cheaper. The question with him is whether or not the Tampa Bay Lightning make him available. General manager Steve Yzerman can't be happy with his team's place in the standings but won't want to start selling assets until it's evident his team won't be qualifying for the postseason.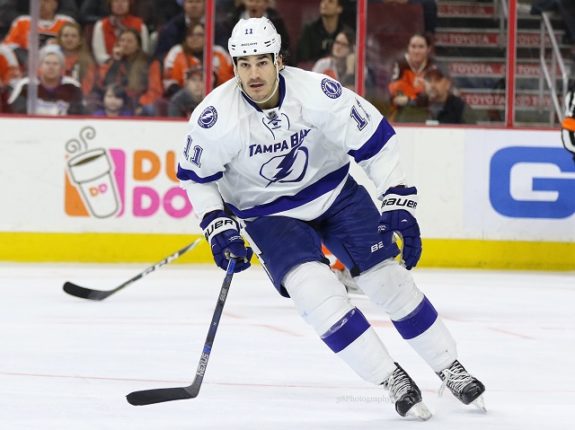 Depth Defenseman
Aside from goaltending, the Wild's biggest strength is on their back end. Minnesota employs a multi-talented and diverse group of legitimate high-end defensemen anchored by the underappreciated Ryan Suter. It would prove very difficult for the Wild to upgrade on their top five defensemen as all of Suter, Jared Spurgeon, Jonas Brodin, Marco Scandella and Matt Dumba would suit up in the top six for any playoff team.
The question is depth.
At the moment, the team has Christian Folin, Nate Prosser and Mike Reilly as options for their sixth and seventh rearguard positions. Not too bad but not the best either. A key to any successful playoff run is quality depth at all positions. Should the Wild run into a couple of injuries to key players on their blue line then they might be in for a shorter playoff run than anticipated.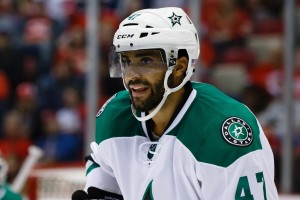 Adding a veteran defenseman to suit up on the bottom-pairing is something that the Wild might want to look at prior to the trade deadline. Their top-five is already set so there's no need for the team to go out and spend a bunch of assets on a redundant piece. Bargain bin shopping might be all that's necessary for this position.
Players like Ron Hainsey, Cody Franson, Brendan Smith, Dmitri Kulikov and Johnny Oduya are all quality veterans who could be available. Management should make enquiries and act on whichever one could be had for the best price. You can never have too much depth along the blue line.
With a flat cap in 2017-18, it will be important for the Wild to focus primarily on players with expiring contracts. The team will have enough of a challenge as it is with the task of re-signing Mikael Granlund and Nino Niederreiter in the offseason.