The 2016 NHL All-Star Game is just around the corner, which means the league is focused on shining the spotlight on all its usual superstars.
Each year, Alex Ovechkin, Patrick Kane and Evgeni Malkin (and I guess John Scott this year, too) seem to get all the attention, while maybe one or two Minnesota Wild players (Devan Dubnyk is this year's lone Wild player on the All-Star roster) make it to this annual affair. Minnesota doesn't ever seem to get much love when it comes to the All-Star Game, but that's not to say this team doesn't have All-Star caliber talent. So before the festivities in Nashville, Tennessee begin on January 30, let's take a look at which members of the Wild have been all-stars for Minnesota so far this season, regardless of whether they were selected for the All-Star Game.
Mikko Koivu
Throughout the first half of the 2015-16 season, Mikko Koivu has been one of the most indispensable players on the ice every night for the Wild. Last season, Minnesotans were calling for head coach Mike Yeo to strip Koivu of his captaincy after months of lackluster play, but this season has been a completely different story for the 32-year-old Finn.
This year, Koivu is quite possibly having the best season he's had in 11 years with the Minnesota Wild.  Koivu leads the Wild in points, with 32, and isn't far behind in the goal category. He sits behind only Zach Parise (14) and Thomas Vanek (12) with 10 goals so far this season.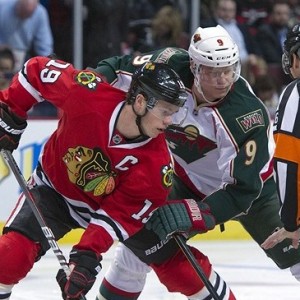 Goals and assists are an easy way to evaluate how well a player is doing, but Koivu provides much more than just points. The captain has also been a faceoff expert for Minnesota, winning an average of 55.7 percent of draws. Additionally, Koivu can score goals himself, but he also has the remarkable ability of creating plays for his linemates.
The first half of Koivu's season has been nothing short of amazing, especially when one considers how much of a turnaround he has made since last season. The 2014-15 season was Koivu's least productive season since his rookie year. Koivu managed to amass only 48 points in 80 games and was almost completely silent in the Wild's playoff run, scoring only one goal in 10 games.
But this year has been a different story for Koivu. He might not have made it to the All-Star Game, but he has definitely been an all-star as captain for the Wild. Hopefully injury won't stop Koivu from continuing to build on his impressive season.
Thomas Vanek
Thomas Vanek's situation isn't all that different from Koivu's.
The former Golden Gopher had a rather unimpressive season last year, scoring only 21 goals – the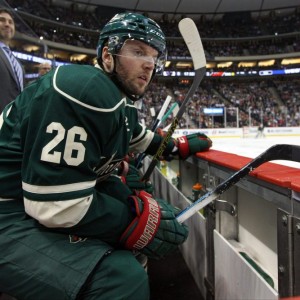 second-fewest since his rookie season with the Buffalo Sabres in 2005. It looked like Vanek was beginning to decline, but the 31-year-old has more than turned things around this season. Vanek currently has the second-most goals on the team with 12 and has the third-most points with 26. Not only has Vanek been producing more in terms of offense, but he has been faster, smarter, and really just an all-around better player than the guy we saw last year.
The reason for Vanek's improvement is unknown – it could be that he's playing healthy, that he's finally adjusted to his new team in Minnesota, or any number of other things.
In Vanek's case, he was getting used to a new team in the first half of last season and was dealing with the distraction of being the well-publicized witness in a federal illegal gambling case. In the second half, he was skating through major abdominal issues that ultimately required offseason surgery. – via Michael Russo, StarTribune 
However one thing is for sure, and that is Vanek has most definitely been an all-star this season.
Devan Dubnyk
Oh, Devan Dubnyk. Forget about all-star; this guy has been a hero for Minnesota ever since the Wild acquired him last January.
Apparently the NHL thinks so, too. On Wednesday, the league announced Dubnyk will play in the 2016 All-Star Game in the Central Division, along with Nashville Predators goaltender Pekka Rinne. Dubnyk will be the only member of the Minnesota Wild to make the trip to Nashville.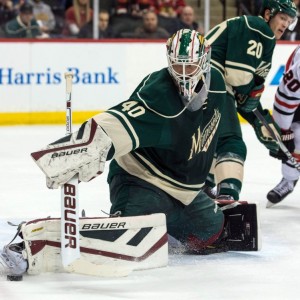 There's no denying Dubnyk deserves a spot on the All-Star Game roster. Last season, the former Arizona Coyote saved Minnesota's season and pushed his new team into the playoffs. This season, Dubnyk has been doing pretty much the same thing. This season started off a bit slower for Dubnyk, but that hasn't stopped him from continuing to improve and giving his teammates a solid chance to win every night. Dubnyk currently holds a record of 17-11-3 with a 2.28 goals against average, a .921 save percentage and four shutouts in 32 games.
Since Jan. 15, 2015, he leads the NHL in games played, is tied for first in wins and shutouts, tied for second in GAA and third in SV% amongst goalies that have played at least 35 games – via Minnesota Wild
This will be Dubnyk's first All-Star appearance, and it's well-deserved.
Ryan Suter
Ryan Suter might not be heading back to Nashville, but he certainly has played like an all-star for Minnesota.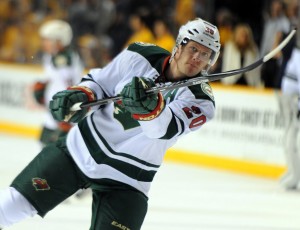 After a disappointing 2014-15 season filled with difficulty and heartache off the ice, Suter has rebounded admirably. The 30-year-old defenseman is quietly having one of the best seasons of his career with Minnesota. Suter currently sits in second place in points with 27. He also has 5 goals and is a plus-9 through 39 games this season. But the stat sheet really doesn't tell the whole story of how well Suter has played this year.
The defenseman is on pace to set a new career-high in points, he's having possibly his best possession season, and he looks completely calm and comfortable out on the ice every night. Suter may have been snubbed by the NHL, but there's no doubt he's been playing like an all-star as a member of the Wild.
Are you surprised Dubnyk will be the only member of the Wild in Nashville? Who would you say are Minnesota's all-stars this season?