George McPhee is going to be a busy man over the next few days — perhaps the busiest man on the planet — leading up to Wednesday's unveiling of the Vegas Golden Knights' expansion draft roster.
McPhee will be wheeling and dealing, engaging in trade negotiations with most, if not all of the NHL's 30 other teams. A few deals are already done, according to reports, but it wouldn't be shocking to see that total climb into double-digits by the time the selections are announced.
Reason being, other teams don't want to lose key cogs in their lineup and the Golden Knights are building for the future as much or more so than the present. So expect to see Vegas land plenty of prospects and draft picks in exchange for passing on win-now players.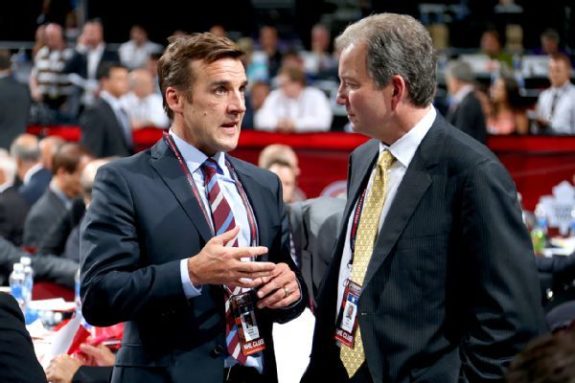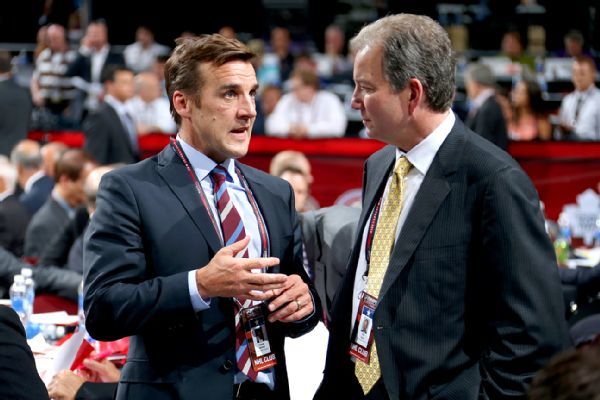 Now, forget that reality for a second. With the protected lists being released on Sunday morning — and thankfully being made public — it begged the following questions:
What if the Golden Knights refused to make any trades and simply picked the best players available to ice the best team possible?
What would that roster look like? Would it be a playoff team?
Before answering those questions, it should be noted that had Vegas been taking that approach, the other teams would have made several more trades amongst themselves in advance of submitting their protected lists on Saturday. The relative lack of movement was a clear indication that Vegas is more than willing to accept futures for avoiding certain players.
Forgetting that reality again, let's have some fun and take a look at the full potential of this Golden Knights' roster if Bill Foley was demanding the best and nothing but the best.
Playing within the expansion draft rules, as far as minimum requirements for positions, contracts and salary, here are the best players available to the Golden Knights with the teams listed in alphabetical order, followed by my selections and lineup(s).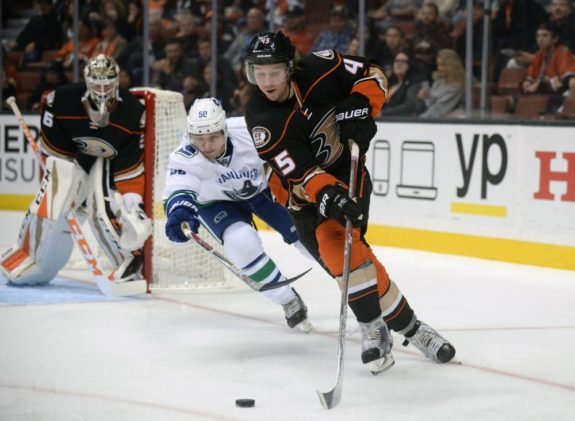 Anaheim Ducks — Sami Vatanen (RHD)/Josh Manson (RHD)
Arizona Coyotes — Jamie McGinn (LW)/Louis Domingue (G)/Kevin Connauton (LHD)/Alex Burmistrov (C)
Boston Bruins — Adam McQuaid (RHD)/Colin Miller (RHD)/Malcolm Subban (G)
Buffalo Sabres — Zach Bogosian (RHD)/Matt Moulson (LW)/Linus Ullmark (G)/William Carrier (LW)/Dmitry Kulikov (LHD, UFA)
Calgary Flames — Troy Brouwer (RW)/Kris Versteeg (RW, UFA)/Matt Stajan (C)/Alex Chiasson (RW)/Lance Bouma (LW)/Tyler Wotherspoon (LHD)/Brett Kulak (LHD)
Carolina Hurricanes — Lee Stempniak (RW)/Joakim Nordstrom (C)/Cam Ward (G)/Eddie Lack (G)/Klas Dahlbeck (LHD)
Chicago Blackhawks — Trevor van Riemsdyk (RHD)/Marcus Kruger (C)
Colorado Avalanche — Carl Soderberg (C)/Mikhail Grigorenko (C)/Calvin Pickard (G)/Joe Colborne (C)/Mark Barberio (LHD)/Patrick Wiercioch (LHD)/Duncan Siemens (LHD)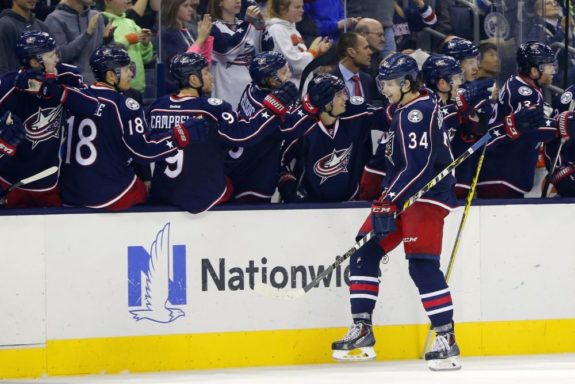 Columbus Blue Jackets — Jack Johnson (LHD)/ William Karlsson (C)/Josh Anderson (RW)/Joonas Korpisalo (G)/Sam Gagner (C/RW)/Matt Calvert (LW)
Dallas Stars — Cody Eakin (C/LW)/Kari Lehtonen (G)/Dan Hamhuis (LHD)/Jamie Oleksiak (LHD)
Detroit Red Wings — Petr Mrazek (G)/Riley Sheahan (C)/Darren Helm (C)/Xavier Ouellet (LHD)/Ryan Sproul (RHD)
Edmonton Oilers — Benoit Pouliot (LW)/Griffin Reinhart (LHD)/Laurent Brossoit (G)/Juhjar Khaira (C/LW)/Tyler Pitlick (RW, UFA)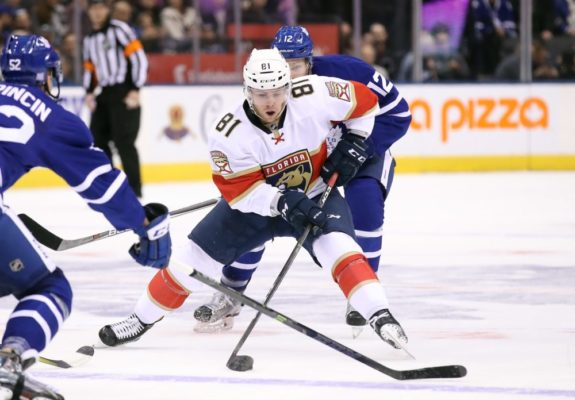 Florida Panthers — Reilly Smith (RW)/Jussi Jokinen (LW)/Jonathan Marchessault (RW)/Jason Demers (RHD)/Roberto Luongo (G)
Los Angeles Kings — Brayden McNabb (LHD)/Marian Gaborik (RW)/Dustin Brown (RW)/Trevor Lewis (C)/Jack Campbell (G)
Minnesota Wild — Matt Dumba (RHD)/Marco Scandella (LHD)/Eric Staal (C)
Montreal Canadiens — Alex Radulov (RW, UFA)/Tomas Plekanec (C)/Andrei Markov (LHD)/Charles Hudon (LW)/Jacob de la Rose (C)/Brandon Davidson (LHD)/Nikita Nesterov (LHD)
Nashville Predators — James Neal (LW)/Craig Smith (RW)/Colin Wilson (LW)/Colton Sissons (C)/Pontus Aberg (RW)/Austin Watson (RW)
New Jersey Devils — Mike Cammalleri (LW)/Jon Merrill (LHD)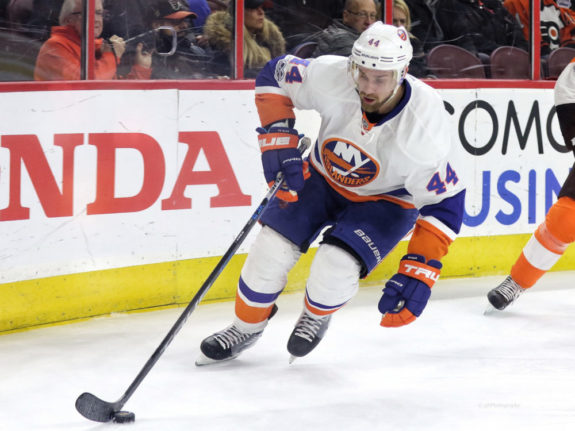 New York Islanders — Josh Bailey (RW)/Brock Nelson (C)/Ryan Strome (RW)/Calvin de Haan (LHD)/Thomas Hickey (LHD)/Jaroslav Halak (G)
New York Rangers — Antti Raanta (G)/Michael Grabner (RW)/Oscar Lindberg (C)/Jesper Fast (RW)/Brendan Smith (LHD, UFA)
Ottawa Senators — Bobby Ryan (RW)/Marc Methot (LHD)/Fredrik Claesson (LHD)/Chris Wideman (RHD)/Clarke MacArthur (LW)
Philadelphia Flyers — Michal Neuvirth (G)/Matt Read (RW)/Michael Raffl (LW)/Michael Del Zotto (LHD, UFA)/Jordan Weal (C, UFA)
Pittsburgh Penguins — Marc-Andre Fleury (G)/Carl Hagelin (LW)/Bryan Rust (RW)/Derrick Pouliot (LHD)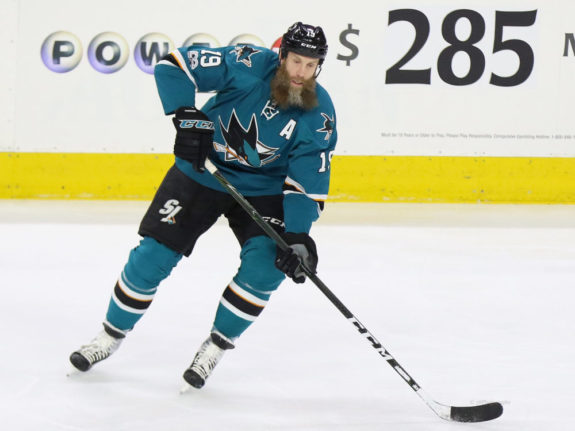 San Jose Sharks — Joe Thornton (C, UFA), Patrick Marleau (LW/C, UFA)/Mikkel Boedker (LW)/David Schlemko (LHD)/Brenden Dillon (LHD)/Paul Martin (LHD)/Joel Ward (RW)/Aaron Dell (G)
St. Louis Blues — David Perron (LW/RW)/Jori Lehtera (C)/Nail Yakupov (LW/RW)/Dmitrij Jaskin (LW)/Magnus Paajarvi (LW)/Ty Rattie (RW)/Carl Gunnarsson (LHD)/Petteri Lindbohm (LHD)
Tampa Bay Lightning — Andrej Sustr (RHD)/Jason Garrison (LHD)/Cedric Paquette (C)/Slater Koekkoek (LHD)/Jake Dotchin (RHD)/Yanni Gourde (C/LW)
Toronto Maple Leafs — Kerby Rychel (LW)/Brendan Leipsic (LW)/Martin Marincin (LHD)/Antoine Bibeau (G)/Eric Fehr (RW)/Brian Boyle (C, UFA)
Vancouver Canucks — Reid Boucher (LW)/Brendan Gaunce (C)/Luca Sbisa (LHD)/Derek Dorsett (RW)
Washington Capitals — Philipp Grubauer (G)/Nate Schmidt (LHD)/Kevin Shattenkirk (RHD, UFA), T.J. Oshie (RW, UFA)/Karl Alzner (LHD, UFA)/Justin Williams (RW, UFA)/Brett Connolly (RW)
Winnipeg Jets — Toby Enstrom (LHD)/Marko Dano (C)/Shawn Matthias (LW)
---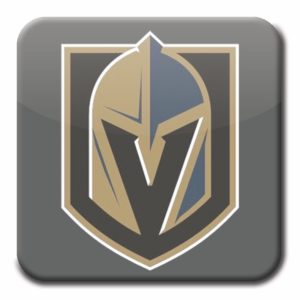 Forgetting the salary cap exists, this would be the best possible lineup for the Golden Knights:
Forwards (16)
James Neal-Vadim Shipachyov-Alex Radulov
Mike Cammalleri-Joe Thornton-Bobby Ryan
David Perron-Cody Eakin-Reilly Smith
Benoit Pouliot-Carl Soderberg-Lee Stempniak
Kerby Rychel/Alex Burmistrov/Marko Dano/Reid Boucher
Defencemen (10)
Jack Johnson-Zach Bogosian
Calvin de Haan-Sami Vatanen
Brayden McNabb-Matt Dumba
Slater Koekkoek-Trevor van Riemsdyk
Tyler Wotherspoon-Colin Miller
Goaltenders (5)
Marc-Andre Fleury
Petr Mrazek
Michal Neuvirth
Antti Raanta
Philipp Grubauer
---
However, the salary cap does exist and, turns out, that is a $100-million roster — assuming Vegas signed Radulov for five years at $32.5 million ($6.5 million per) and Thornton for three years at $18 million ($6 million per) as its two key unrestricted free agents.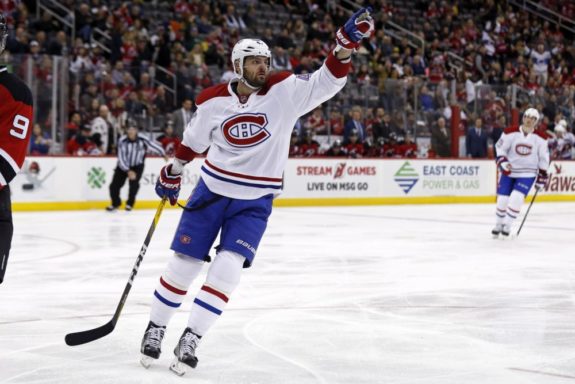 As good as those Golden Knights look on paper, they are $25 million over the new salary cap of $75 million.
Thus I had to tweak my win-now roster and start making cuts. I started by ditching my top defence pairing of Bogosian ($5.14) and Johnson ($4.36). Then I got rid of my entire fourth line of Soderberg ($4.75), Pouliot ($4) and Stempniak ($2.5). I was more reluctant to part with Reilly Smith ($5) and Mrazek ($4), but they were just too rich for Vegas' revised roster.
As a result, I made the following swaps: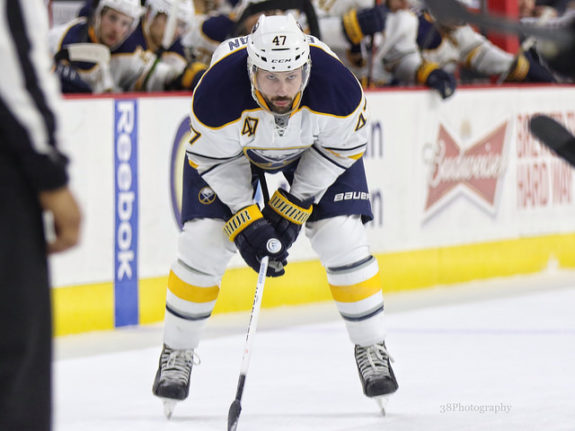 Bogosian ($5.14M) for Ullmark ($750K) — saving of $4.39M
Smith ($5M) for Marchessault ($750K) — savings of $4.25M
Soderberg ($4.75M) for Grigorenko ($1.3M) — savings of $3.45M
Johnson ($4.36M) for Karlsson ($1M) — savings of $3.36M
Mrazek ($4M) for Ouellet ($715K) — savings of $3.28M
Pouliot ($4M) for Reinhart ($863K) — savings of $1.4M
Stempniak ($2.5M) for Nordstrom ($1.28M) — savings of $1.2M
Those changes slashed $21.33 million from the Golden Knights' payroll, leaving them at a total of $78.68 million. There was some confusion over whether Shipachyov's $4.5-million cap hit had to be counted towards the expansion draft. Without Shipachyov, the Golden Knights would be legal at $74.18 million for 30 players (15 F, 10 D, 5 G).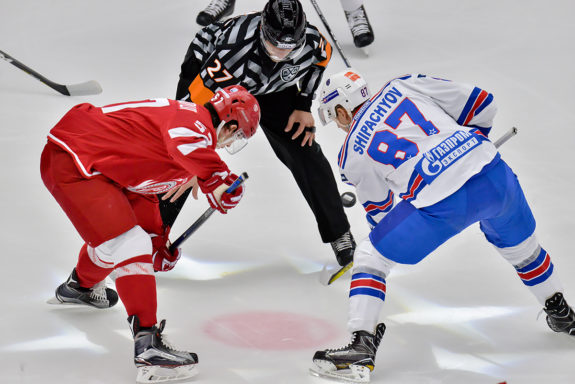 That would leave Vegas with the following lineup:
Forwards (16)
James Neal-Vadim Shipachyov-Alex Radulov
Mike Cammalleri-Joe Thornton-Bobby Ryan
David Perron-Cody Eakin-Jonathan Marchessault
Mikhail Grigorenko-William Karlsson-Alex Burmistrov
Joakim Nordstrom/Kerby Rychel/Marko Dano/Reid Boucher
Defencemen (10)
Calvin de Haan-Sami Vatanen
Brayden McNabb-Matt Dumba
Slater Koekkoek-Trevor van Riemsdyk
Xavier Ouellet-Colin Miller
Griffin Reinhart-Tyler Wotherspoon
Goaltenders (5)
Marc-Andre Fleury
Michal Neuvirth
Antti Raanta
Philipp Grubauer
Linus Ullmark
---
If Shipachyov's salary counts and puts the Golden Knights over the cap for the expansion draft by $3.68 million, I would decide against signing Thornton ($6M) and instead select Schlemko ($2.1M) from San Jose for a savings of $3.9 million.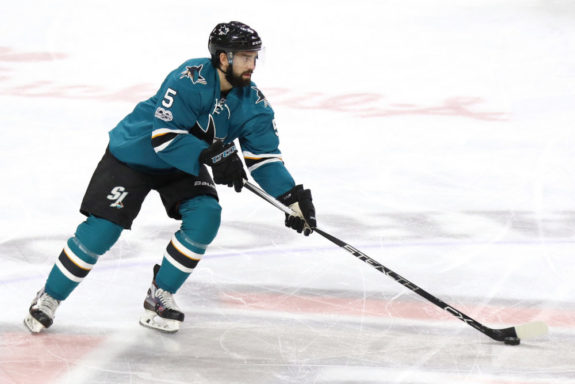 I'd hate to lose Thornton on a technicality, but he was probably a pipe dream anyway. That would finalize the Golden Knights' roster at $74.78 million, with the following lineup:
Forwards (14/15)
James Neal-Vadim Shipachyov-Alex Radulov
Mike Cammalleri-Mikhail Grigorenko-Bobby Ryan
David Perron-Cody Eakin-Jonathan Marchessault
Marko Dano-William Karlsson-Alex Burmistrov
Kerby Rychel-Joakim Nordstrom-Reid Boucher
Defencemen (11)
Calvin de Haan-Sami Vatanen
Brayden McNabb-Matt Dumba
David Schlemko-Trevor van Riemsdyk
Slater Koekkoek-Colin Miller
Xavier Ouellet-Griffin Reinhart/Tyler Wotherspoon
Goaltenders (5)
Marc-Andre Fleury
Michal Neuvirth
Antti Raanta
Philipp Grubauer
Linus Ullmark
As far as I can tell, that roster would meet all the requirements and be completely legal. It would also be quite potent, even more so if Thornton was permitted to sign with Vegas as long as the Golden Knights were cap compliant by the start of the regular season. That wouldn't be an issue given their abundance of goaltenders, with at least two to be flipped for futures during the off-season.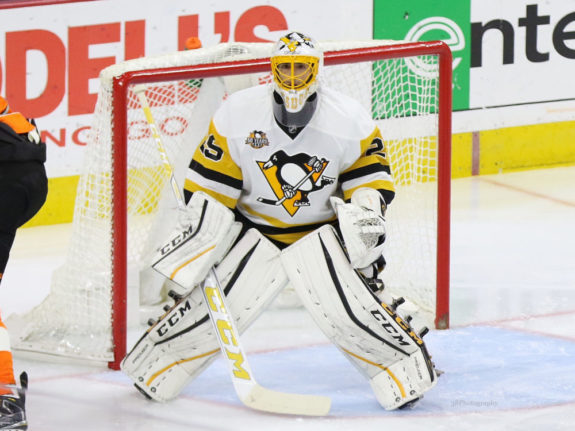 Realistically, the Golden Knights' roster that will be revealed on Wednesday will look nothing like this and will probably pale in comparison — especially on defence. Vegas also won't likely spend to the cap in the expansion draft, instead saving money for free agency on July 1.
However, this was a fun exercise to see what kind of win-now roster the Golden Knights could put together by taking a best-player-available approach to selecting their team through the expansion draft.
I honestly think my Golden Knights' roster — especially the one with Thornton — would compete for a playoff spot in the Pacific Division or at least a wild-card berth in the Western Conference in their inaugural season.
I definitely don't think that lineup would land Vegas in the draft lottery next year, which may or may not be the goal of this expansion franchise with top talents like Russian sniper Andrei Svechnikov and Swedish defender Rasmus Dahlin available in 2018.
Time will tell what approach Foley, McPhee and the Golden Knights are taking towards the expansion draft and the 2017-18 NHL season. One thing is for certain, there should be no shortage of trades involving Vegas between now and Wednesday's roster announcement as part of the NHL awards ceremony, taking place inside T-Mobile Arena on the Vegas Strip.
Stay tuned!
Larry Fisher is a senior writer and head scout for The Hockey Writers, having been an at-large contributor for THW since August 2014. Fisher covers both the NHL and the WHL, specializing in prospects and NHL draft content, including his annual mock drafts that date back to 2012. Fisher has also been a beat writer for the WHL's Kelowna Rockets since 2008, formerly working as a sports reporter/editor for The Daily Courier in Kelowna, British Columbia, Canada from 2008-2019. Follow him on Twitter: @LarryFisher_KDC.