You've done just about all your holiday shopping, but still don't know what to get that one Montreal Canadien in your life. Don't fret. The Hockey Writers have got you covered*:
Charles Hudon
Literally his front teeth.
Victor Mete: A gold-medal-worthy-performance at the World Juniors to force the Habs to keep him up in the NHL. Actual NHL ice time would be surprisingly harder to deliver, though.
Phillip Danault: Some recognition as the team's top scorer would be nice. Or just as the team's actual No. 1 center would do. Either or.
Jordie Benn: Some recognition that he has more goals than Nathan Beaulieu has points. Seriously. I'm just as shocked as you.
Jeff Petry: Another right-handed defenseman on the team would be nice (at least one they plan on playing, anyway). It's reportedly getting lonely.
Paul Byron and Brendan Gallagher: New agents.
Andrew Shaw: An actual agent. He must not have known they existed. All this time up to now, he just had Marc Bergevin. Negotiations this last time around were kinda weird.
Jonathan Drouin: Some time in Tampa for the holidays to escape the Montreal winter, catch up with old teammates, and, you know, stay.
Max Pacioretty: An "A" in the night home-economics class he's obviously been taking… coincidentally whenever the Habs seem to be playing. The sewing skills could really come in handy. That or just cut out the middle man and have an "A" magically appear on his jersey instead.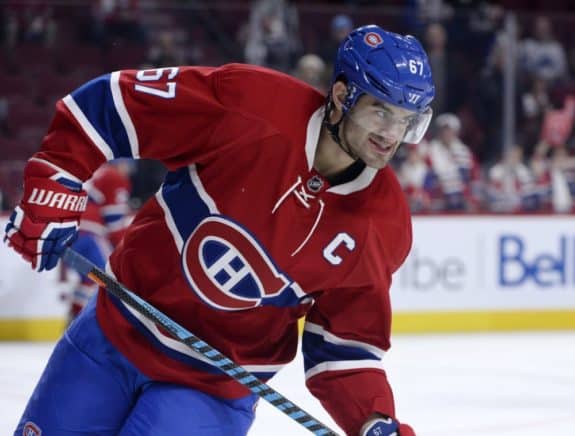 Nicolas Deslauriers
Nothing. Getting Marc Bergevin as general manager in a contract year as a Montreal Canadien is likely going to be the best Christmas gift he could have ever asked for.
Joe Morrow and Byron Froese: Nothing. Getting Claude Julien as a coach has been the best Christmas gift they could have ever asked for.
Jacob de la Rose: Another chance to play center in the top six. Somehow.
Alex Galchenyuk: Literally any one of the 30 other head coaches employed in the NHL (remember to keep the receipt if you accidentally get him Michel Therrien).
Claude Julien: Some realistic excuses as to why playing Galchenyuk at center is a horrible idea. He's at the point where the best he has is, "Well, Galchenyuk is doing so much better on the wing than Drouin is at center, why would I want to mess up a good thing?"
Daniel Carr: A written guarantee he can laminate that waiver-exempt status doesn't grow back like a bad fungus.
Arturri Lehkonen: Some luck to counteract his team-low 4.1% shooting percentage (among players with at least one goal), earned in spite of an honest effort game-in, game-out.
Karl Alzner: An actual goal to go along with his zero thus far would be nice. That or a time machine to go back in time and convince himself not to sign in the hockey hotbed that is Montreal. Of course, a time machine would enable him to go back and prevent actual disasters like Donald Trump. Maybe then leaving Washington wouldn't have been such a priority for him. Well, it was either that or the Capitals not wanting him back (for some reason… probably him requesting they pay a premium for, like, zero goals).
David Schlemko: Another vowel. Or yet another NHL team.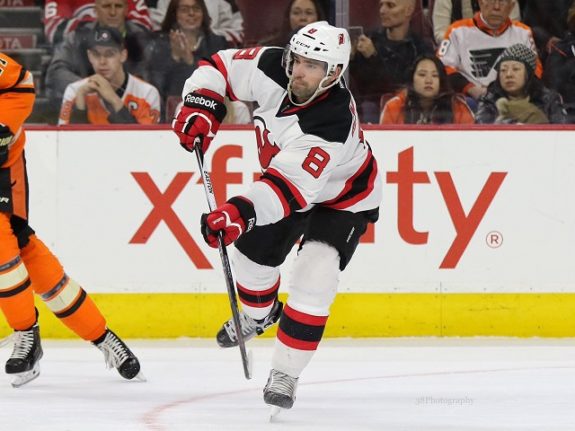 Jakub Jerabek
Some way to cope with the decision not to get out when he had the chance.
Jakub Jerabek is protected by a european assignment clause if he can't make the team in Montreal.

— Renaud Lavoie (@renlavoietva) May 2, 2017
Antti Niemi: For all of his recent professional struggles, a reminder that he actually has more playoff success in his career than Carey Price. That would be in addition to the ring on his finger, I guess.
Carey Price: Andrei Markov.
Tomas Plekanec: A better send-off than Andrei Markov got.
Ales Hemsky, Al Montoya, and Shea Weber: Their health.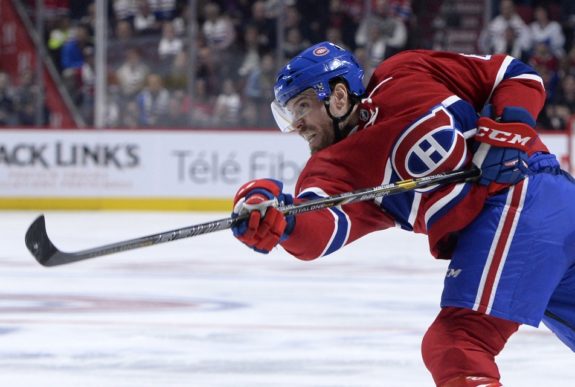 Marc Bergevin: Shea Weber's health (assuming the absolute, most-perfect gift idea for owner Geoff Molson to stay on his good side is out of the question; Spoiler alert: It is).
Geoff Molson: A few wins strung together to help dwindling attendance.
Habs fans: An actually half-decent on-ice product that could conceivably get those wins.
Merry Christmas!
*The Hockey Writers are not actually responsible for procuring any of the above gifts, especially the ones of an intangible nature.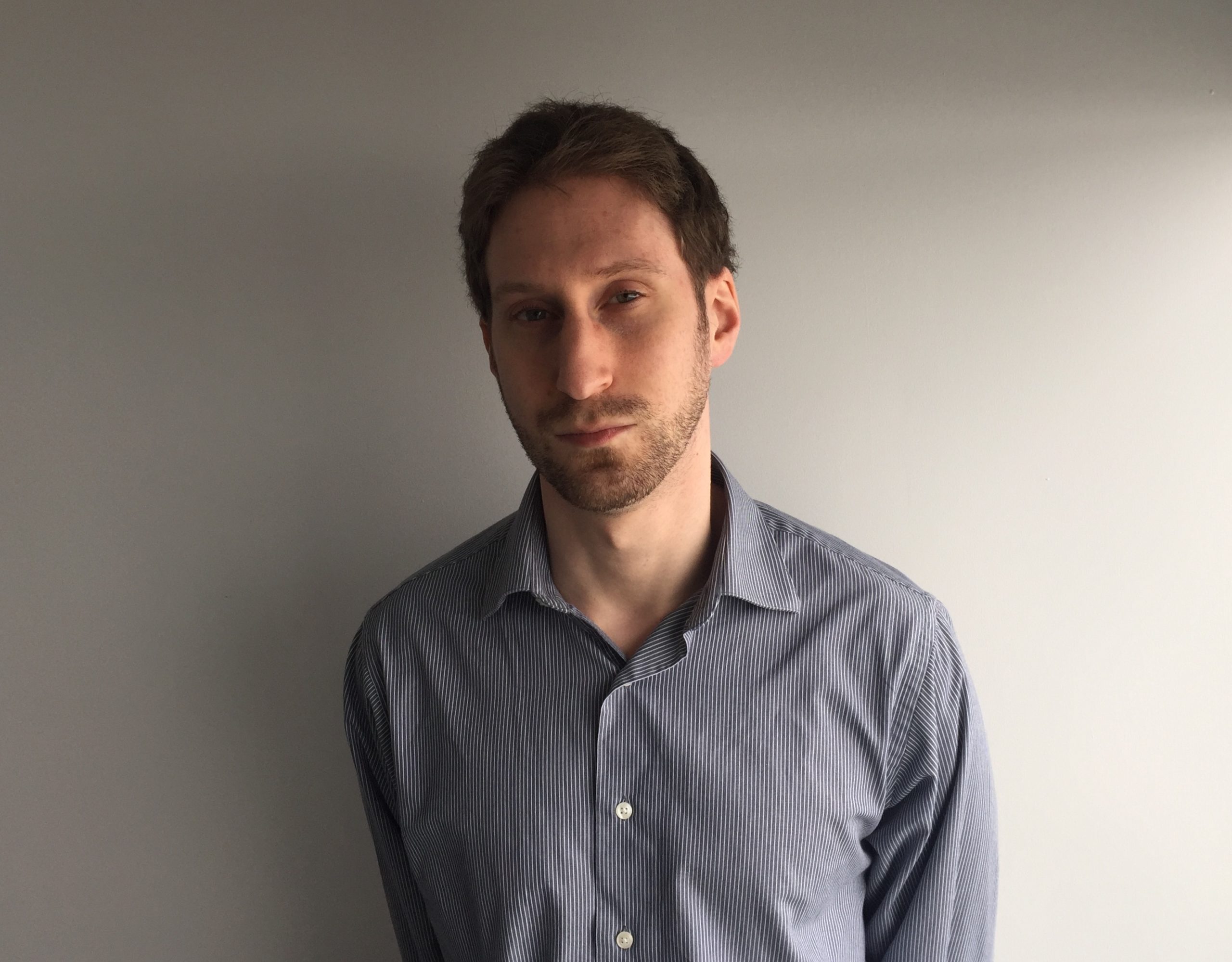 After 10 years of writing hockey, Ryan decided it was as good a time as any to actually join The Hockey Writers for the 2014-15 season. Having appeared as a guest on such programs as CBC Radio One's Daybreak, Ryan has also written for the Montreal Gazette and Bleacher Report and worked for the NHL itself and his hometown Montreal Canadiens. He currently writes about all things Habs for THW, with it being a career highlight for him to have covered the 2021 Stanley Cup Final as a credentialed member of the press.