If you can't beat them, have them join you. That might be the reasoning behind Montreal Canadiens general manager Marc Bergevin's acquisition of centers Brian Flynn and Torrey Mitchell via the Buffalo Sabres—to go along with defenseman Jeff Petry from the Edmonton Oilers—on trade deadline day.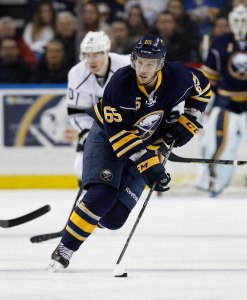 This with Buffalo having beaten Montreal three times this season (once losing in a shootout). Maybe Buffalo just beat the Habs again, because one gets the distinct impression that Marc Bergevin may have mistakenly gotten the wrong Sabre (twice, in two separate deals, no less).
Montreal Canadiens: Flynn or Lose?
Granted, Flynn does have a career-high 17 points (five goals) in 54 games this season, which arguably translates to roughly 80 on a team that isn't Buffalo. Mitchell meanwhile has six goals and seven assists in 51 games.
However, when reports indicate that the price of power forward right-winger Chris Stewart (11 goals, 25 points) dropped drastically to a fourth-round pick, and the Habs gave up a fifth in 2016 for Flynn (prospect Jack Nevins and an unspecified pick for Mitchell according to TSN), one has to wonder if the lines didn't get crossed between Bergevin and Sabres GM Tim Murray.
Chris Stewart's value appears to be dropping…hearing 3rd or 4th round pick…and Sabres retaining salary. #NHLTrade

— John Shannon (@JShannonhl) March 2, 2015
Of course, Stewart ended up going to the Minnesota Wild for a second-round pick in the 2017 draft and Montreal still does not have a legitimate first-line right-winger, with Brendan Gallagher admittedly performing well in the interim in that spot. However, Gallagher is a first-liner like April in Montreal is spring… in name only. It gets hot and then cold on a dime, with snow showers far from out of the question.
After Montreal acquired third-liner Devante Smith-Pelly (who can switch to the left side) from the Anaheim Ducks in exchange for a top-six-forward type in Jiri Sekac, the hope was Montreal would do something to address their overwhelming need to improve its offense. The Habs haven't.
Montreal has admittedly scored 17 goals in its last four games, but three of those have been empty-netters. The Habs also still have the 18th-ranked offense in the league, with only one Eastern Conference playoff team below them in the eighth-seeded Boston Bruins.
Of course, if the Habs earn first place in the conference and then draw the Bruins, that problem is mitigated at least for the first round. But what comes after that? Assuming, of course, that Montreal is able to beat a hungry Boston side eager for revenge following their earlier-than-expected second-round exit last year.
Flynn and Mitchell, who hails from Montreal's south shore, gives the Habs some depth up the middle. However, now on a team with David Desharnais, Tomas Plekanec, Lars Eller, Jacob de la Rose, Alex Galchenyuk, and Manny Malhotra (who is still valuable taking faceoffs), they may end up playing more on the wing (if at all).
From the Oil, into the Fire
Petry isn't meant to be an afterthought here. After all, he was TSN's top-ranked piece of trade bait on the day. And Bergevin did do a good job getting him for just a 2015 second-round and conditional fifth-round pick (the latter of which will become a third-rounder if the Habs make it to the third round).
Petry, a right-handed shot, goes from the worst team in the Western Conference to the best team in the East and can help the Habs out on their second pairing opposite Nathan Beaulieu (P.K. Subban and Andrei Markov seem entrenched on that first pairing).
The Habs now have six offensive/puck-moving defensemen (with 1:09 per game, Petry played the third most among Oilers defensemen on the man advantage) on the roster. Of course, they've had five for most of the year and still have been unable to improve what is now the 25th-ranked power-play unit (16.5%) all that much.
Now Gonchar can likely play consistent third-pairing minutes for the rest of the season, which is always a plus, maybe even opposite country-mate Alexei Emelin once he gets healthy. Both are left-handed shots, but Gonchar had been playing with the left-handed Beaulieu.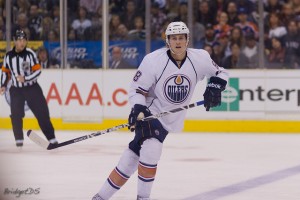 A potential defensive corps made up of Markov, Subban, Beaulieu, Petry, Emelin, and Gonchar is pretty impressive, with each player slotted in on the pairing they arguably belong based on their level of play.
Of course, Petry being Edmonton's best defenseman is almost an oxymoron, especially with his plus/minus -25 ranking the lowest compared to Edmonton's other blue-liners. But he'll now have the benefit of playing in front of Carey Price. So, who knows just how good Montreal will make out here?
Petry's situation best epitomizes Montreal's as a whole. He's not perfect (nor are the Habs, especially without having addressed their need for extra offense today), but he and Montreal are in a good place right now, with a shot at earning the league's best record as early as tonight (at San Jose at 10 p.m. Eastern).
Even if they fail to capture that title as the league's best team, so be it. Bergevin did a great job today, just not the best he could have. It fits. Hopefully Flynn and Mitchell will too.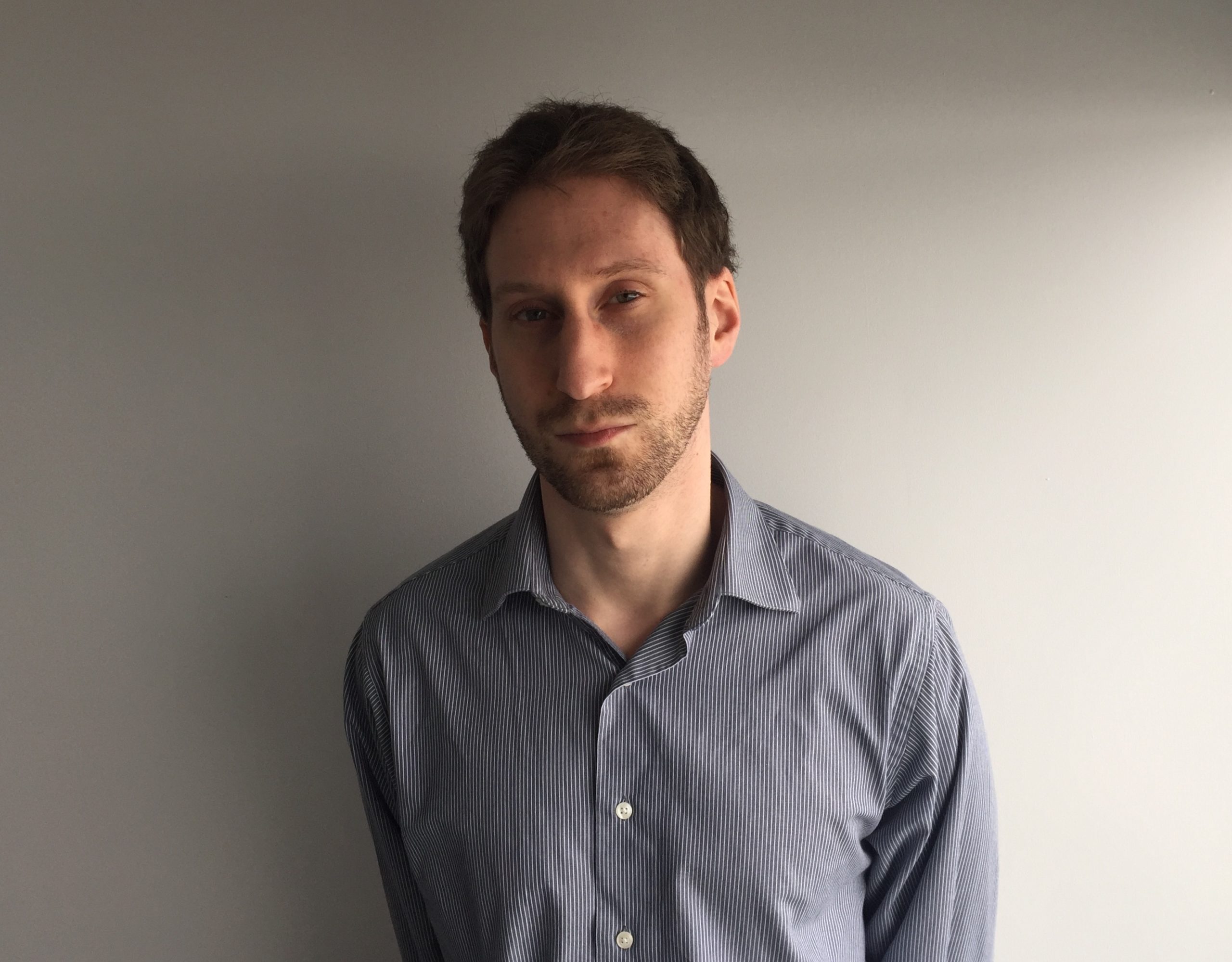 After 10 years of writing hockey, Ryan decided it was as good a time as any to actually join The Hockey Writers for the 2014-15 season. Having appeared as a guest on such programs as CBC Radio One's Daybreak, Ryan has also written for the Montreal Gazette and Bleacher Report and worked for the NHL itself and his hometown Montreal Canadiens. He currently writes about all things Habs for THW, with it being a career highlight for him to have covered the 2021 Stanley Cup Final as a credentialed member of the press.