Montreal Canadiens goalie Carey Price hasn't looked like himself recently. Even with his horrible .877 save percentage on the season and Charlie Lindgren impressively showing off the team's underrated goaltending depth as he recovers from injury, there are literally few other goalies fans should want manning the crease instead.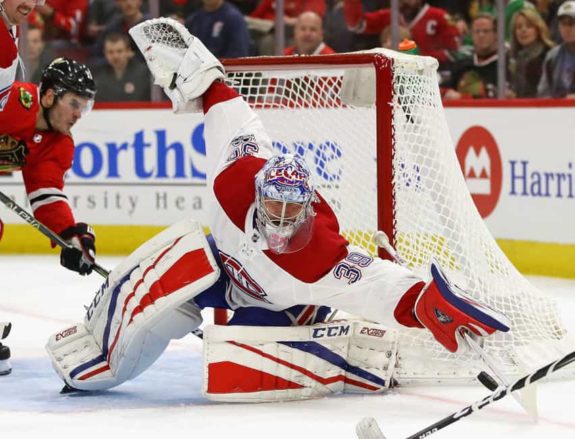 Looking at the top goalies across the NHL, it's clear that, even though Price may have already peaked, he remains one of the best in the league, if not the world.
Rinne Still on Top in Central
Objectively speaking, Nashville Predators goalie Pekka Rinne is the top goalie in the Central Division. He's put together a Conn Smythe Trophy-worthy playoffs and impressive start to the season (.934 save percentage, 7-2-2 record) back to back. That goes along with several .923 seasons and one of .930 earlier in his career.
As a result, it's easy to forget the rest of his 12-year career has been a mixed bag of mediocrity. Even last regular season, prior to the aforementioned playoffs, he earned a slightly above average save percentage of .918, which is far from elite. If, at 35, Rinne, who has far worse seasons ahead of him than better, is the best option in the Central, wouldn't you rather have a 30-year-old Price?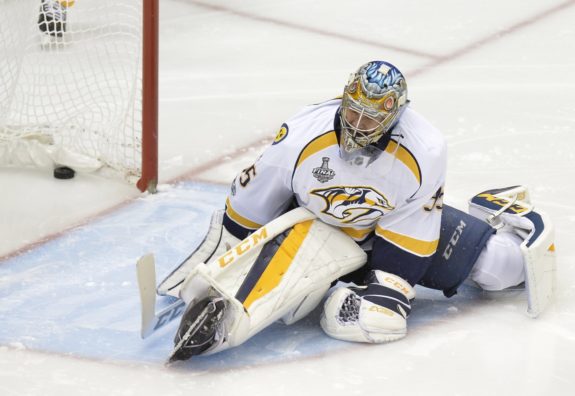 Chicago Blackhawks goalie Corey Crawford has always been criminally underrated in spite of his overall success. However, he's still on the verge of turning 33. Minnesota Wild goalie Devan Dubnyk has a Vezina Trophy nomination to his credit as well as a fine 2016-17 season, but his inconsistent body of work, including what's he's accomplished so far this year, is far off Price's mark.
The opposite is true of Winnipeg Jets goalie Connor Hellebuyck. He seems to be just finding his way (.926 save percentage), but this is also a guy who has failed to secure the starting job up to now, with the Jets desperately signing Steve Mason in the summer. Hellebuyck still has a lot to prove in other words.
Similarly, St. Louis Blues goalie Jake Allen has been marred by inconsistency to be kind, being the most obvious reason why Ken Hitchcock got fired. Meanwhile, the Dallas Stars clearly overpaid for Ben Bishop, who started showing signs of serious decline last season. He's done little to dispel rumors of his demise.
Finally, Colorado Avalanche goalie Semyon Varlamov has been unable to cover up the cracks in his team's line-up for some time. His play has been trending downward ever since his career 2013-14 season, after which he got nominated for the Vezina. The court of public opinion would suggest Price, just one year older, has been able to do a lot more under similar circumstances in Montreal. Price has effectively been the team in Montreal. Last season showed there really isn't much of one in Colorado.
Quick Stands Above the Competition in the Pacific
There's Los Angeles Kings goalie Jonathan Quick and not much else over on the West Coast. Quick may actually be the anti-Price, showing incredible resolve in the postseason, with two Stanley Cups to his name. Unlike Price, his regular season numbers, while decent, have always left something to be desired. He may actually be the one goalie in the division who could give Price a run for his money for the hearts of Habs fans, which, all factors considered, isn't saying much.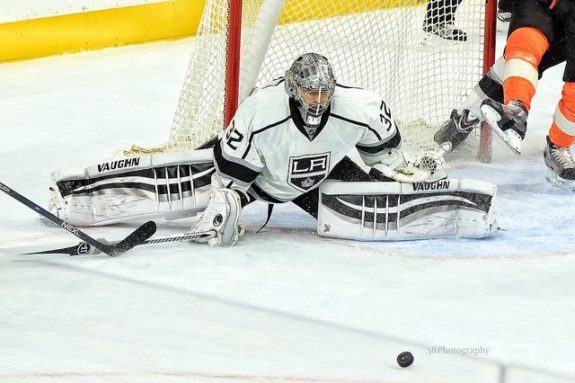 Elsewhere on the Pacific Coast, John Gibson of the Anaheim Ducks and Martin Jones of the San Jose Sharks have proven to be competent goalies in small sample sizes, but nothing consistently spectacular. In Jones' case specifically, at 27 going on 28, he's running out of time to establish himself as anything else.
Arizona Coyotes goalie Antti Raanta is too new at the gig to merit any consideration beyond a mention (and in too horrid of a situation to likely be a difference-maker). The man he took over for, Calgary Flames goalie Mike Smith, is trying, somewhat successfully, to reestablish himself as an elite goalie at 35, despite only truly having one season as such, back in 2011-12. He's been good up to now with the Flames, but chances are good it doesn't last.
Jacob Markstrom had so much potential once upon a time, but he's seldom lived up to the top billing he's only now secured with the Vancouver Canucks. At his peak, the 27-year-old has been just average. In contrast, Edmonton Oilers goalie Cam Talbot may end up his generation's Grant Fuhr: great enough to win with the team he has in front of him, but not a true superstar who can steal games on his own.
That leaves the Las Vegas Golden Knights and whoever's healthy enough to play nets for them these days. De facto starter Marc-Andre Fleury was left unprotected in the Expansion Draft for a reason, and his career numbers just don't reflect the success he's had playing behind the likes of Sidney Crosby and Evgeni Malkin. Plus, he's kind of struggled against the Canadiens in his career (.901 save percentage). Logically, if the Canadiens could acquire Fleury to replace Price, he would have to play in Montreal for it to work. It rarely has in the past for the guy, bless his heart.
Holtby and Bobrovsky Battle It Out in the Metropolitan
Right off the bat, two Metropolitan Division goalies stick out as being as good as Price if not outright better. Washington Capitals goalie Braden Holtby has one Vezina Trophy win to his credit along with two consecutive nominations. In 2014-15, he placed fourth in voting. He may very well be the actual best goalie in the league right now.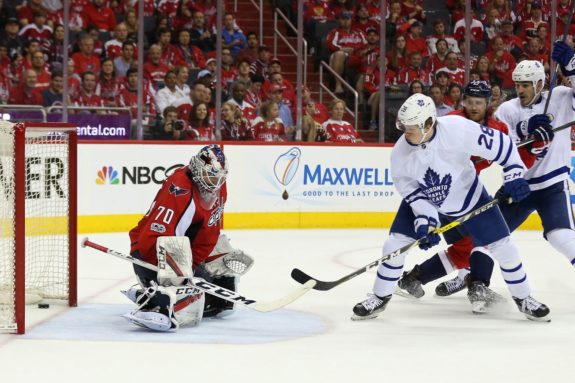 Meanwhile Sergei Bobrovsky of the Columbus Blue Jackets has two Vezinas in the past five seasons, curiously finishing out of the top voting during the years in between. He's one year younger than Price, playing well currently, and on a better contract (like everyone else). So, despite his year-over-year inconsistency, he has to be considered an upgrade on Price as well.
Pittsburgh Penguins goalie Matt Murray could also theoretically slip into that upper echelon. He has two Stanley Cups already in his career, despite his rookie eligibility ending just last season, becoming the first goalie in history to accomplish the feat.
There's a sharp dive between him and next tier of Metropolitan goalies. Similar to Raanta above, Scott Darling is in uncharted territory with the Carolina Hurricanes. The Philadelphia Flyers signed Brian Elliott last summer, and, in true Flyers goaltending fashion, he's proving to be below average. Elliott may have flown under the radar for a while as hockey's best-kept secret, but, not only is that time over, it may have contributed to the Flyers and the Flames last season overvaluing him.
New Jersey Devils goalie Cory Schneider seems to have rebounded somewhat after a sub-par 2016-17, but, with him at 31, another season with a goals-against average hovering around 3.00 (which it is now) should be serious cause for concern.
New York Rangers goalie Henrik Lundqvist remains the cautionary tale for teams signing elite goalies to rich, long-term contracts well into their thirties. His .910 save percentage last season was a sign he was entering the twilight of his career. His .903 one so far this year is confirmation to that effect. He's only got three more seasons at $8.5 million per after this one.
Across town, Jaroslav Halak may have temporarily regained the Islanders starting job, but it's only out of necessity. Both he and Thomas Greiss have save percentages below .900 and goals-against averages above 3.00.
There was a time Habs fans lamented the trade that put the fortunes of the team squarely on Price's shoulders, but, obviously, no longer. It was clearly the right decision to go with the latter back in 2010, dealing Halak away when his value was its highest. It doesn't even qualify as high at all anymore.
Price Remains an Elite Option in Atlantic
Past Price, the Atlantic is a bit of a crapshoot as far as goaltending is concerned.
I mean, Frederik Andersen of the Toronto Maple Leafs has been an early-season horror show (for the second straight year), admittedly just like Price. Given a choice, you go with the proven superstar in such an instance. Boston Bruins goalie Tuukka Rask hasn't been one of the best goalies in the league since winning the Vezina Trophy in 2013-14. His play has effectively declined every season since.
Florida Panthers goalie Roberto Luongo has admirably defied age for a while now, but, at 37, it and the inevitable injuries are starting to take their toll. Similarly, Ottawa Senators goalie Craig Anderson has had incredible years, during which he's justifiably been the story and nothing else (other than Erik Karlsson). But those years have been sporadic and becoming fewer and further between. At 36, his story is undeniably coming to an end. Buffalo Sabres goalie Robin Lehner has really only had one good complete season as a No. 1, but it was far from superstar-esque. He's only been NHL-caliber so far this campaign.
In Detroit, the double-headed monster that is Red Wings goalies Jimmy Howard and Petr Mrazek continues to confuse, with each seemingly taking their turn outperforming the other.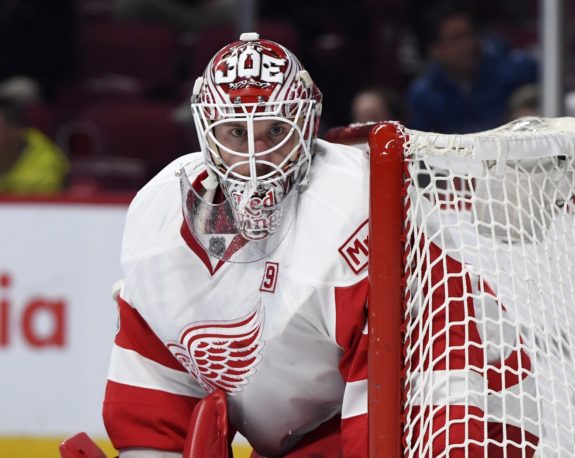 The job appears to be Howard's right now, but his .927 save percentage over the last two seasons, however impressive, is representative of a very small sample size (he only made 26 appearances last season, 12 so far this one). The three seasons immediately prior, during which he posted ones of .910 (twice) and .906, may offer more of an accurate reflection of how he stacks up against the competition.
Mrazek, while his heir apparent and rife with potential, was left unprotected by the Wings for the Expansion Draft, which raised a few eyebrows. Considering he lost the starting job and went 18-21-9 with a .901 save percentage and 3.04 GAA last season, maybe it shouldn't have.
So, there's a case to be made that Price is the best goalie in the Atlantic right now. I mean, it's not a particularly good one mind you with Tampa Bay Lightning goalie Andrei Vasilevskiy entering elite status as we speak. At 23 years old, he's got the youth, the team-friendly contract and the quality play that places him at Price's doorstep, if not right in his kitchen, helping himself to whatever's in the fridge.
If you're keeping score at home, you've got Vasilevskiy, Murray, Bobrovsky and Holtby as being the only definite upgrades over Price. You could probably argue Quick into the conversation, but regardless, Price, despite his struggles, is one of the best goalies playing right now.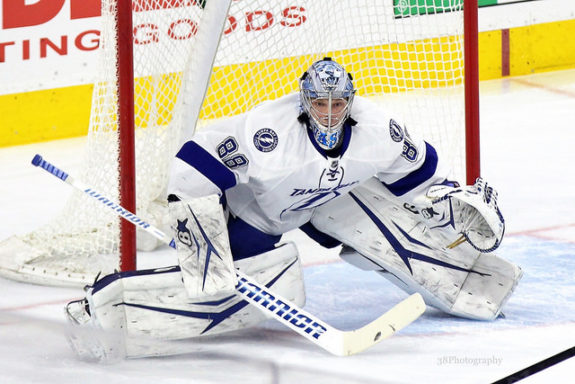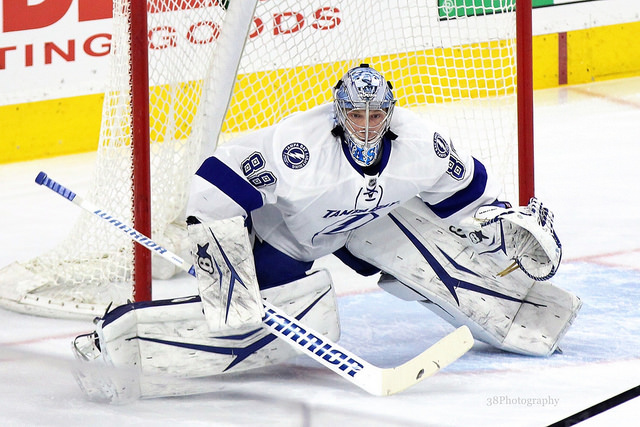 Admittedly, that may in part be by default, considering the lack of elite options around the league, but Price is just 30. He's coming off a Vezina Trophy nomination. His struggles this season and parts of last have been well documented, but fans can find solace in all of the above and give him the benefit of the doubt. He's earned it since establishing himself as the undisputed best goalie in the world since the Sochi Olympics.
He may not be able to lay claim to that title anymore, but there's no shame in that. In fact, logic dictates he could only have held on to it for so long. It also dictates he'll bounce back. He's done it before. He'll likely do it again. There are no guarantees, but there is faith. At least there should be.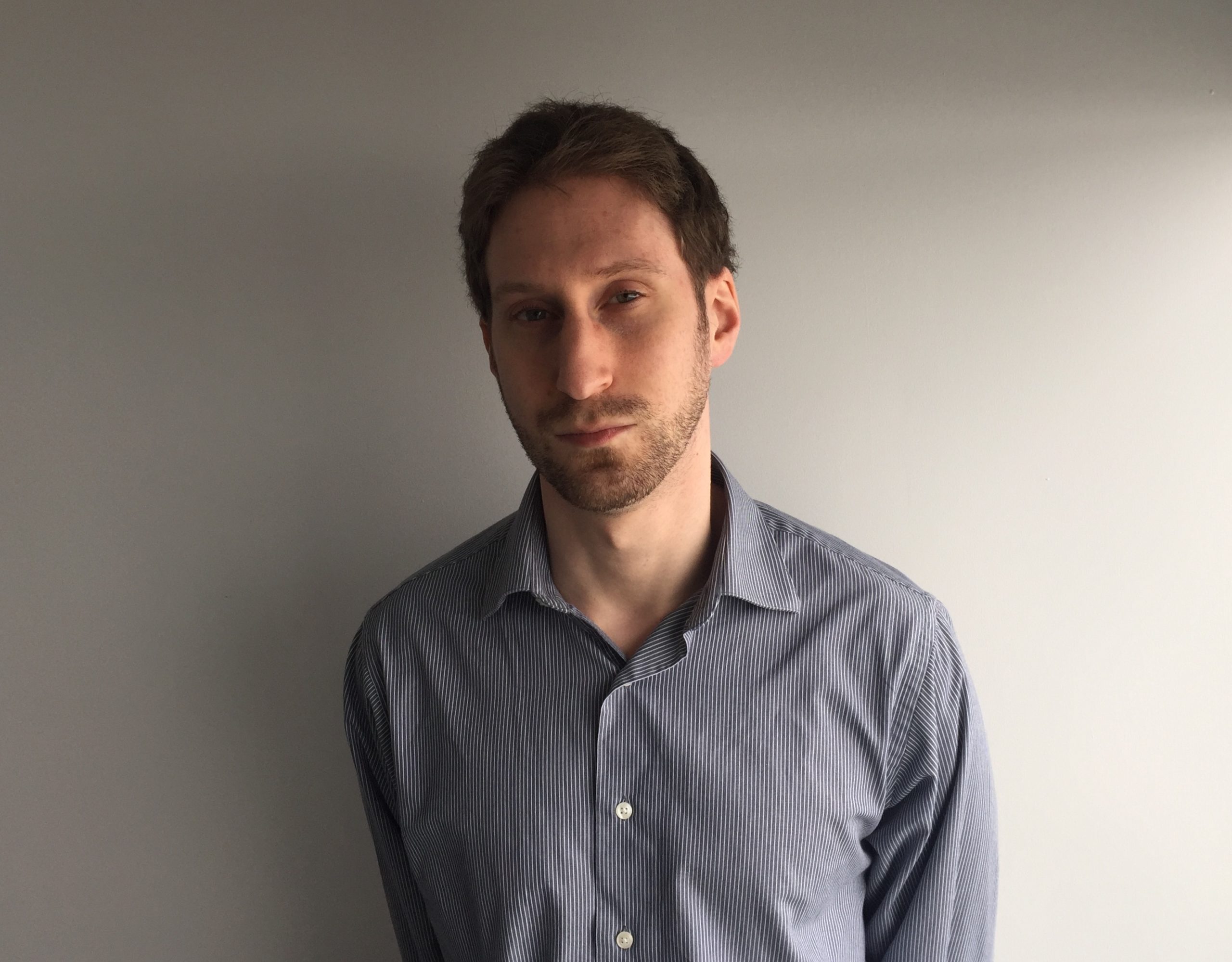 After 10 years of writing hockey, Ryan decided it was as good a time as any to actually join The Hockey Writers for the 2014-15 season. Having appeared as a guest on such programs as CBC Radio One's Daybreak, Ryan has also written for the Montreal Gazette and Bleacher Report and worked for the NHL itself and his hometown Montreal Canadiens. He currently writes about all things Habs for THW, with it being a career highlight for him to have covered the 2021 Stanley Cup Final as a credentialed member of the press.