In today's News & Notes, the Philadelphia Flyers have reportedly hired a general manager, Josh Leivo has been traded and Ilya Kovalchuk is out for up to a month.
Fletcher Reportedly Named Flyers GM
According to reports, the Flyers have named Chuck Fletcher as the new general manager of their team. The Flyers surprisingly fired general manager Ron Hextall in late-November and have been looking for his replacement ever since. Fletcher comes in with experience having taken the Minnesota Wild to six consecutive playoff appearances from 2012-13 to 2017-18.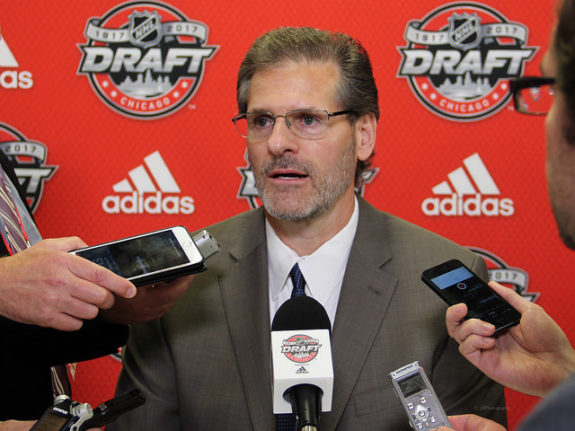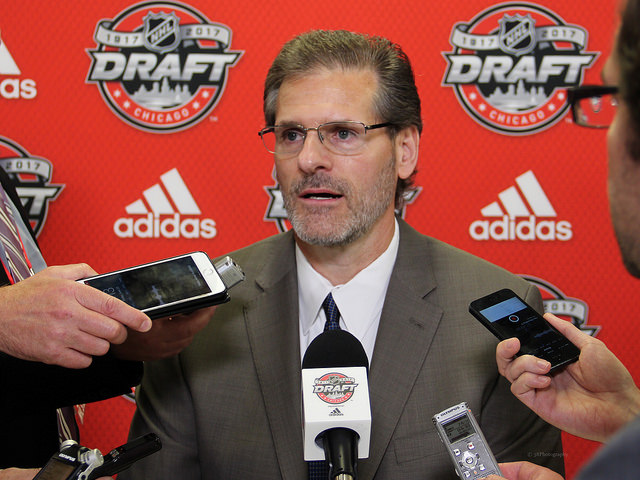 Fletcher was fired by the Wild in April of 2018 and would later join the New Jersey Devils as an advisor to Ray Shero. He'll now get a chance to join the Flyers as a general manager once again, a role that an unnamed Flyers' executive reportedly thinks he'll excel in.
"He'll do a great job in Philly," the Flyers executive said. "Everybody's going to be happy to work for him. Everybody's going to be happy he's there. His reputation, which is pretty easy when you talk to scouts and all those who have worked for him, is top-level. Everybody enjoyed working for him. Everybody wanted to work for him. Everybody felt part of the team."
Leivo Traded to Canucks
The Vancouver Canucks have acquired Leivo from the Toronto Maple Leafs in exchange for undrafted forward Michael Carcone. The 22-year-old Carcone has yet to make his NHL debut and has spent his entire career with the Utica Comets in the AHL. In 149 games, he's scored 26 goals and 62 points.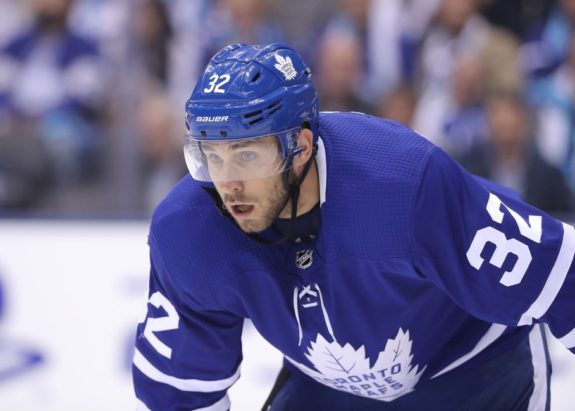 Leivo, on the other hand, has played in 84 NHL games, all with Toronto. He's scored 14 goals and 28 points across six seasons and though he's been used sparingly, he's proven he has potential to be a legitimate NHL forward. Though he was an extra forward in Toronto, Pierre LeBrun is reporting that Leivo could see time in the Canucks' top-six immediately.
Kovalchuk Out 4 Weeks
Kovalchuk will miss the next four weeks after undergoing an ankle bursectomy procedure. The veteran forward has scored five goals and 14 points in 25 games but has been held off the scoresheet in his last 11 games. It's possible that Kovalchuk's usage on the team has led to this diminished point total as he's been played on the fourth line of late. Still, Kovalchuk's inability to produce points hasn't motivated the team to move him back into the top-six either.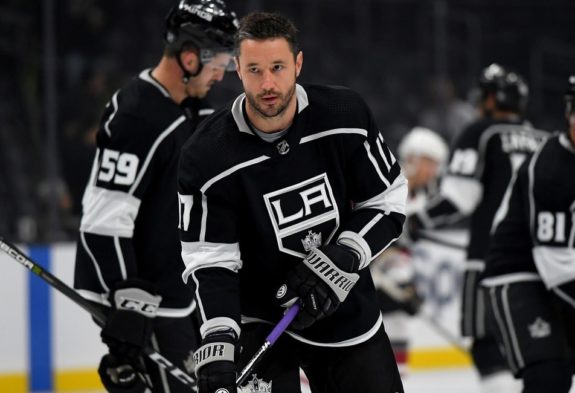 Kovalchuk is in his first season back in the NHL after he signed a three-year deal with the Kings in the offseason. The 35-year-old spent the last five seasons in the KHL with St. Petersburg SKA where he proved to be just as dominant as ever. The Kings ultimately won the bidding war to acquire him though there's a legitimate chance he gets traded in just his first year with the team as he simply hasn't looked like a fit for the system.