In today's News & Notes, three young players were involved in a big trade, Ron Hextall has been fired in Philadelphia and Karl Alzner has been placed on waivers.
Related: NHL News & Notes: Melnyk Suing, Mamin Loaned & More
Strome and Perlini Traded for Schmaltz
The Chicago Blackhawks and Arizona Coyotes made a late-night trade involving three first-round talents when Strome was traded to the Blackhawks along with Perlini for Schmaltz.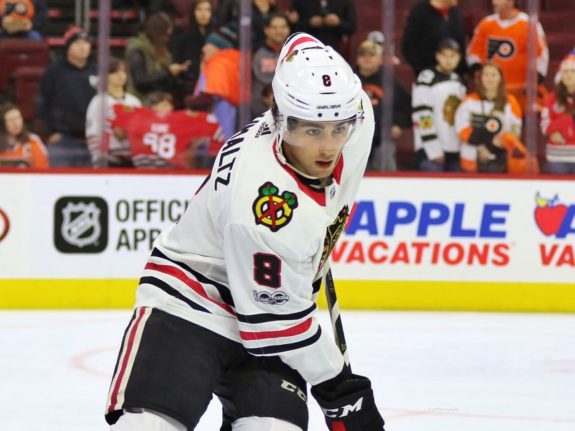 This trade came after both the Blackhawks and Coyotes saw struggling starts to their seasons that almost guaranteed a change was necessary for both teams. The Blackhawks made a trade for value by acquiring two young talents who have high ceilings in Strome and Perlini. The Coyotes, on the other hand, were looking to make an immediate upgrade and saw Schmaltz as a better player than Strome in the present.
This deal also reunites Strome with Alex DeBrincat in Chicago. The two were linemates with the Erie Otters in the OHL and proved to be as good a pairing as the CHL has ever seen.
Related: Blackhawks Trade Schmaltz to Coyotes for Strome, Perlini
In 48 games in his career, Strome has scored seven goals and 16 points. Perlini has scored 33 goals and 57 points in 153 career-games while Schmaltz has scored 29 goals and 91 points in 162 games to date, including 21 goals and 52 points in 78 games last season.
Hextall Fired By Flyers
The Philadelphia Flyers have fired Hextall from his role as the team's general manager and executive vice president following the team's 10-11-2 start to the season. The Flyers have struggled this season and while the coach is usually the first piece to fall when teams can't consistently win, the Flyers opted to replace their general manager instead.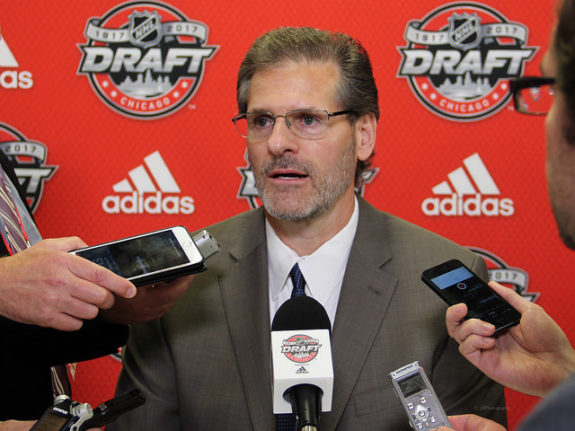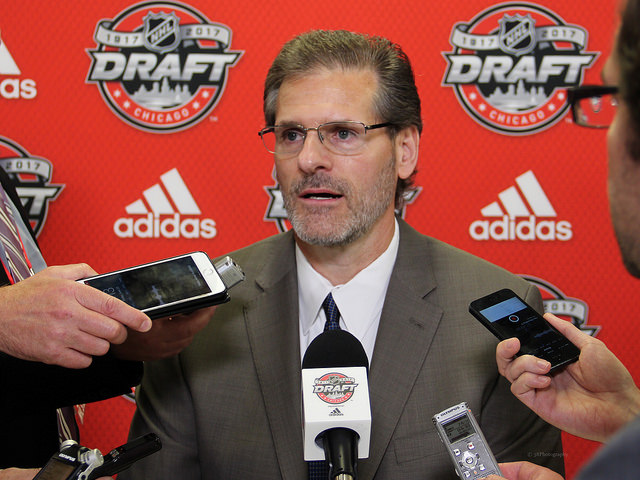 The Flyers organization has decided to relieve Ron Hextall of his duties as Executive Vice President and General Manager. We thank Ron for his many significant contributions, but it has become clear that we no longer share the same philosophical approach concerning the direction of the team. In light of these differences, we feel it's in the organization's best interests to make a change, effective immediately. I have already begun a process to identify and select our next General Manager, which we hope to complete as soon as possible.
The Flyers have long been a team in a win-now mode and because of this, the team may have grown tired of Hextall's strategy of building his team through the draft. While he did an excellent job of collecting assets through the draft and building up one of the strong young units in the league, the team simply wasn't winning enough to justify this tactic.
Two names that TSN's Darren Dreger mentioned could be of interest to the Flyers for their empty general manager post are Chuck Fletcher and Ron Francis.
Canadiens Place Alzner on Waivers
The Montreal Canadiens have placed Alzner on waivers in just the second season of a five-year contract. If Alzner clears, he is expected to be sent down to the Laval Rocket which would save the team some cap space and clear up a roster spot for the impending return of captain Shea Weber.
Alzner played in only eight games in 2018-19 for the Canadiens, recording one assist in those contests.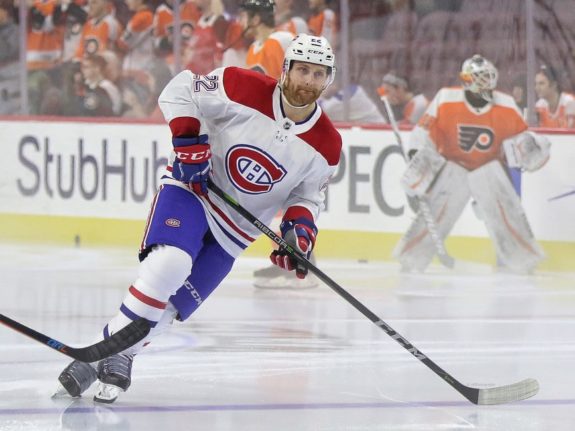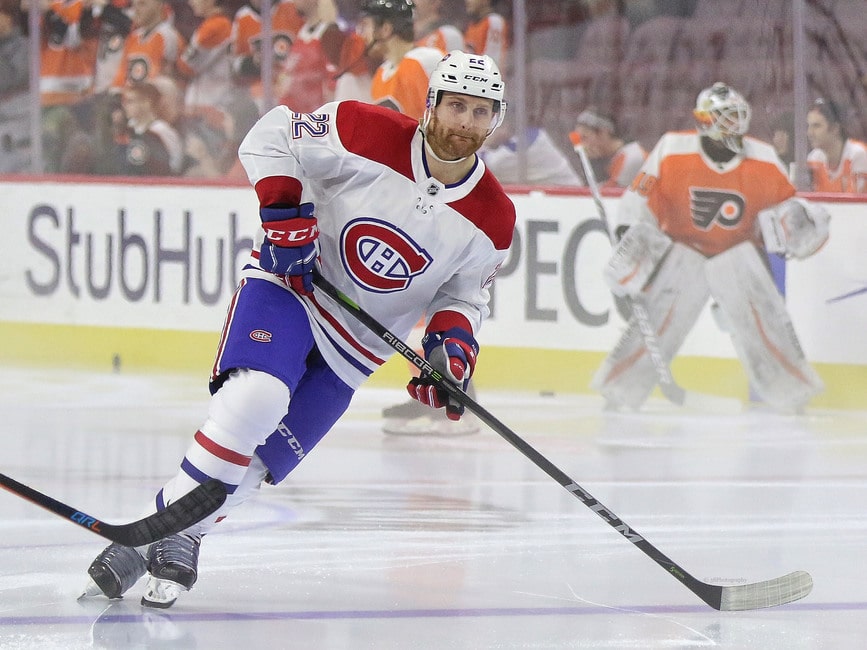 The 30-year-old Alzner signed a five-year contract worth $23.125 million with the Canadiens in 2017. His $4.625 million cap hit and the five-year term were both criticized at the time of the signing but the hopes were that he could help bolster the Canadiens' blue-line, especially given his impressive 540 consecutive games-played streak signaling some sort of consistency.
Unfortunately for the Canadiens, Alzner never turned into anything more than he was for the Washington Capitals and the team learned that playing a lot of games didn't necessarily mean he was a positive factor on the ice.
Brandon Share-Cohen has covered the NHL and various professional sports for seven years. Working with The Hockey Writers, Brandon works extensively on covering the Boston Bruins in addition to his role as the News Team Lead.