I'm not hitting the panic button nor am I being unreasonable, I'm just stating the harsh reality that lies ahead. The Montreal Canadiens won't go far in the playoffs with their current roster and I'd love to hear a reason why I'm wrong.
With Paul Byron, David Desharnais and Andrew Shaw locking up top-six roles so far this season, it's hard to see the Canadiens make any kind of push against teams like the Pittsburgh Penguins and Washington Capitals in a seven-game series.
Sure the Habs will get the services of Brendan Gallagher back before that start of the playoffs but that's one player. Those who suggest that the Canadiens can somehow find help from within their system to solve their top-six forward depth are delusional.
From that point, those who think Arizona Coyotes centerman Martin Hanzal can come and be the savior of the Canadiens are sadly mistaken. I find it hard to piece together how Hanzal, who hasn't scored twenty goals in any single National Hockey League season, is going to push the Canadiens offensively into and through the playoffs. Not to mention the suggestion of moving Alex Galchenyuk back to the wing which I can't wrap my head around.
In the midst of all this nonsense, it's time to outline a blueprint that Marc Bergevin needs to follow to project the Canadiens onto the path for the Stanley Cup.
Top-Six Fix
Overpaying for Hanzal will not help the Canadiens. If Bergevin is going to overpay for a center, it can't be him. As a general manager going "all-in", Bergevin can't afford to misstep on what is a crucial deadline for the Habs.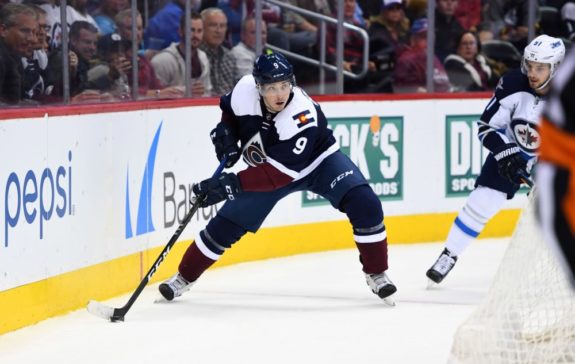 If they want to get serious and try to match up to the Penguins and the Capitals, Bergevin is going to have to hit a home run. Unless he has another significant player coming aboard with Hanzal, then the 6'6 mainly defensive center isn't the way to go. He needs to put his cards on the table, take a punch in the gut, and go after Matt Duchene.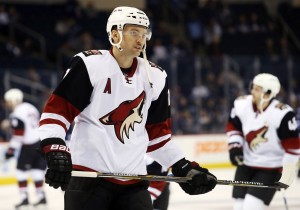 There is no significant player on the market that has the offensive power he possesses along with being a centerman. Sure, he's not a giant, but he doesn't have to be. The Canadiens need scoring and skill which is exactly what he'll bring. The thought of having to give up a first-round pick and Michael McCarron for Hanzal is just ridiculous. If the prices on the market are that high and you know you're going to have to swallow a hefty price tag, then you might as well go for the big fish.
Bergevin also has to look at upgrading the wing. With Gallagher due back soon, it isn't as much of a need as the middle of the ice but he can always add more depth. Ideally, Byron, Shaw and even promising rookie Artturi Lehkonen would be best served in the bottom-six. So if Bergevin can pry away a top-six caliber forward with one or two of his many early round draft picks, he should look to do it.
So as for the forwards, Bergevin has his work cut out for him. It's essentially go big or go home, most likely at the hands of either Crosby or Ovechkin.
Blueline Depth
With the addition of Nikita Nesterov and a healthy Andrei Markov, the Canadiens seem to be set on the back-end in my eyes. Ideally, Bergevin wants to add another top-four defender but I don't think it's in the cards nor should it be his top priority.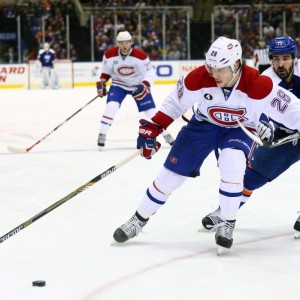 If he wants to add to his blue line, it should be in a depth role, similar to a Nesterov trade. He needs all the assets he can to acquire high-end forward help and putting those chips toward a top-four defenseman would be ill-advised. Of course, Bergevin would love another guy he can depend on to eat minutes on defense but the need at forward is greater.
The Canadiens have a defensive advantage that others don't with Carey Price in net. In my opinion, there is no need to shell out key assets to bring a Kevin Shattenkirk level player into the fold.
If anything, Bergevin is going to have to trade a player like Nathan Beaulieu to get a Duchene, for example. Although it isn't ideal, a Duchene trade will likely include both of Beaulieu, young top prospect Mikhail Sergachev and then some. This proposed deal would leave the Canadiens with a combination of the following players;
| | |
| --- | --- |
| Shea Weber | Alexei Emelin |
| Jeff Petry | Andrei Markov |
| Greg Pateryn | Nikita Nesterov |
| Zach Redmond |  Deadline Addition? |
If the Canadiens can add another bottom pairing NHL caliber defenseman on the cheap, with Price stopping pucks, the Habs will be just fine heading into the playoffs.
Don't Squander the Opportunity
With an offseason revolving around acquiring older more experienced players, Bergevin and company put themselves in a win-now situation, whether they like it or not. Just think about what's going through his head right now. It must be difficult for a person who values building through the draft and developing his own players so much to finally come to the realization that he needs to begin dealing those assets to solidify his team for the present.
The Canadiens can't afford to lose out on Alexander Radulov, Weber, Price and so on in their primes just because they are hesitant to fork over the price for a high-end NHL level talent. Look at it this way, when Sergachev is old enough to seriously contribute toward a Cup, many of the key players currently on the roster will be well out of their primes and at the latter end of their careers with the exception of Galchenyuk.
This is the situation they have placed themselves in and if they are truly "all-in" and if Bergevin really has the "green light" to make changes, there should be nothing stopping him come March 1.