Christopher Ralph is a sportswriter with a focus on hockey prospects, the entry draft, as well as occasional Flames coverage here at THW.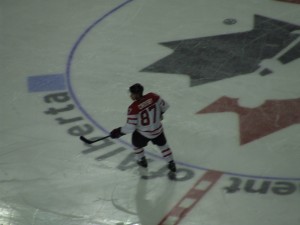 While the two videos I'm about to highlight are geared towards Canadians, I think even my American friends will enjoy and appreciate the message each presents. I'm sure a lot of you have already seen one or both, but they are worth a second look and even more.
The first is a video essay written and narrated by one of Canada's premiere sportswriters, Stephen Brunt. He eloquently summarizes the impact the Vancouver 2010 Olympic games has had on Canada and Canadians. Simply amazing!
The second came on before the epic Team Canada – USA gold medal final. It features Michael J. Fox in a piece entitled "It's Our Game". Fox, of course, is an amazing advocate of and has Parkinson Disease. His foundation, in such a short amount of time, has been named a top 10 ran charity organization. Last year, he wrote his second book Always Looking Up: The Adventures of an Incurable Optimist.
The only thing missing from this video is Iginla to Crosby on the Golden Goal!
It's tough to put into words and describe these two brilliant videos. They are two pieces that will linger in our hockey memories forever.