With a robust broadcast schedule of almost 100 regular-season games, NBC Sports is committed to covering the NHL in 2017-18. And according to their schedule of 28 Wednesday 'Rivalry Night' games, they're also determined to invent rivalries where none have existed for years or at all.
The History of Rivalry Night
NBC's 'Rivalry Night' is a shining example of NBC having its finger on the pulse of today's hockey fan. The concept was originally introduced in the 2012-13 season with great hype and anticipation, pitting two archrivals with extreme blood-fueled hatred for one another.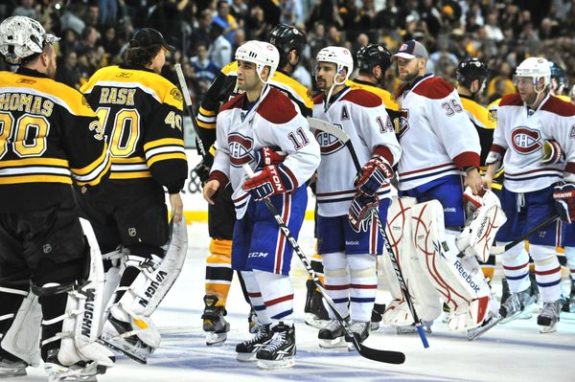 Through the years, the revolutionary programming geniuses at NBC have determined that any two teams who play in the league must be mortal enemies. Today, it's devolved into a gimmick between two hapless teams in the middle of the standings with little meaning.
NHL Opening Night
The 2017-18 NHL season kicks off with the Toronto Maple Leafs facing the Winnipeg Jets. In other words, two up-and-coming teams with superstars Auston Matthews and Patrik Laine ready for the main stage. There's also a late game pitting Johnny Gaudreau and the Calgary Flames against Connor McDavid and the Edmonton Oilers — it's 'Johnny Hockey' vs. the reigning MVP.
Don't plan on watching either of these games on NBC. Instead, make your popcorn and settle in for a rivalry doubleheader that will likely have you dozing off early.
2017-18 Rivalries, According to NBC
Here's a rundown of some incredible games pitting teams that boil with fury and inconceivable hatred for one another. Or not.
NBC Opening Night: Blues vs. Penguins & Flyers vs. Sharks
The first is a matchup between the St. Louis Blues and defending Stanley Cup champion Pittsburgh Penguins. The Blues have won four playoff series in the past 14 seasons, never getting close to a matchup against the Eastern Conference Penguins.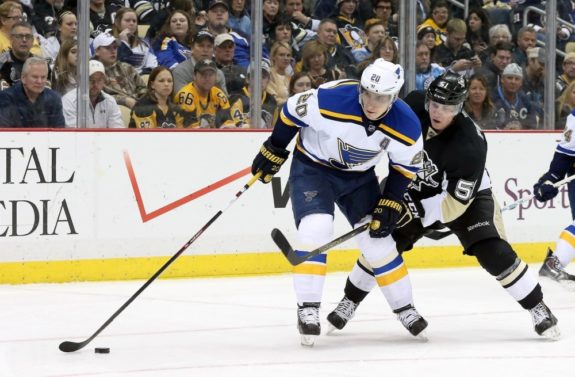 The second half of the set is a fierce contest between the bitter rivals Philadelphia Flyers and San Jose Sharks. These two cities are separated by roughly 3,000 miles — a simple five hour, cross-country flight — while the two teams are in opposite conferences and have never faced one another in the playoffs.
Canadiens vs. Kings
On Oct. 18, the Montreal Canadiens travel west to battle their arch-nemesis, the Los Angeles Kings. It's a quintessential contest between two teams that have about as much pent-up hatred for one another as two puppies. Two different conferences, check. Two different countries, check. Three thousand miles apart, check. No playoff rivalry, check. Perfect!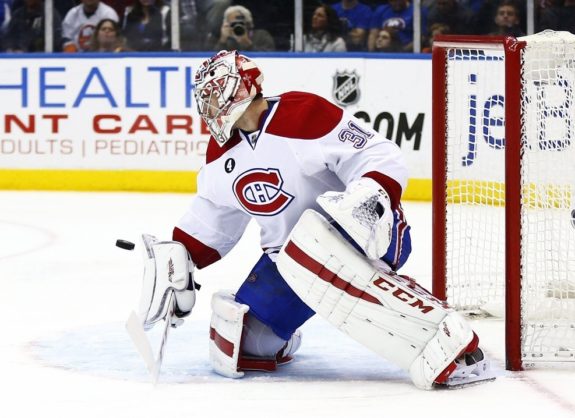 Sabres vs. Blue Jackets
The following week, there's the barn-burning inferno of a contest between the Buffalo Sabres and the Columbus Blue Jackets slated for Oct. 25. The two Eastern Conference teams have played one another 26 times since 2000, all in the regular season. That's roughly three games every two years. Apparently, they hate each other so much that the players don't even know one another. Even die-hard growling fans can't precisely locate the opposing city on an unlabeled map. In other words, neither team gives a wheelbarrow about the other — a rivalry has never existed.
But don't tell that to executives at NBC.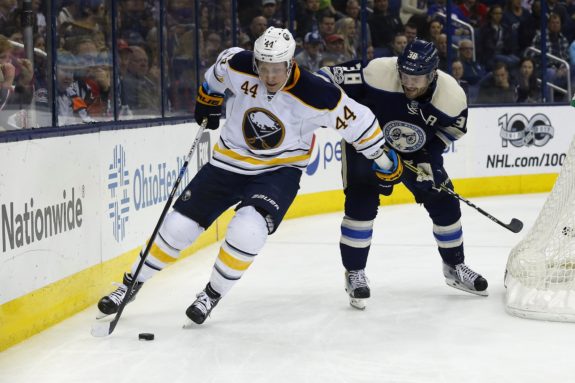 Perhaps NBC is trying to spark a little-known feud between the chicken wing-lovin' folks in Western New York and the animal wranglers of the famed Columbus Zoo.
Bruins vs. Wild
The Einsteins at NBC once advertised the Boston Bruins and the Minnesota Wild as a rivalry. They promoted it as Ali-Frasier, a 'Thrilla-in-Manilla' battle of the titans. The reality is that the two teams haven't been rivals since 1977 when Bruins tough guy John Wensink challenged the entire Minnesota North Stars' bench to fight.
The presentation of these games as intense rivalries makes as much sense as one of Pierre McGuire's between-the-benches updates.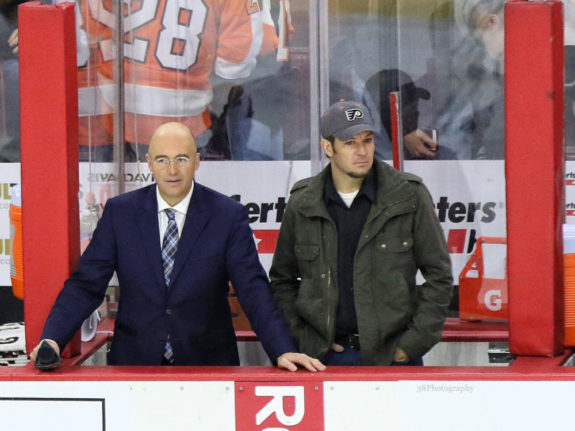 Bizarre Rivalry Choices
There are countless Rivalry Night selections that are just downright baffling. These mysterious hate-fueled ragers will air instead of another clear, conspicuous, glaringly obvious choice. Make sure you circle these 'can't miss' games on your calendar.
• Nov. 1, the Philadelphia Flyers and Chicago Blackhawks will play to a national audience. It may have been an undeniable choice for the masterminds at NBC, but for even a casual hockey fan it would have been a no-brainer to broadcast the Penguins vs. Oilers game instead.
A national hockey audience for some guy by the name of Sidney Crosby and a youngster named McDavid might be somewhat watchable. Crosby has captained the Penguins to three Stanley Cups, while McDavid took home more hardware than any other player in the NHL last year.
Alas, the teams meet twice in 2017-18, yet neither of the games will be carried by NBC. It's enough to make you scratch your head until it bleeds.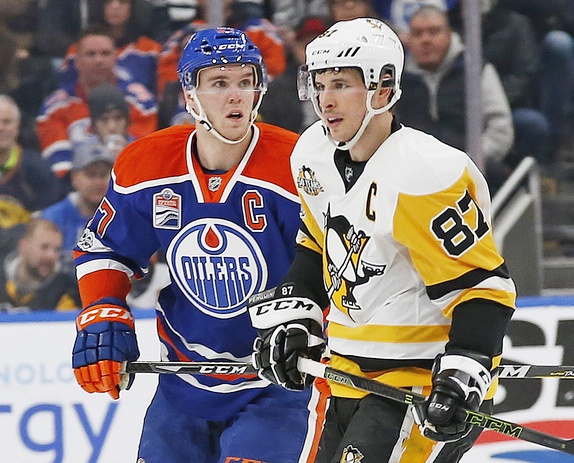 • Nov. 29, the Boston Bruins and Tampa Bay Lightning will be featured on NBC, rather than the near-geographically heated game between the rival Ottawa Senators and Montreal Canadiens.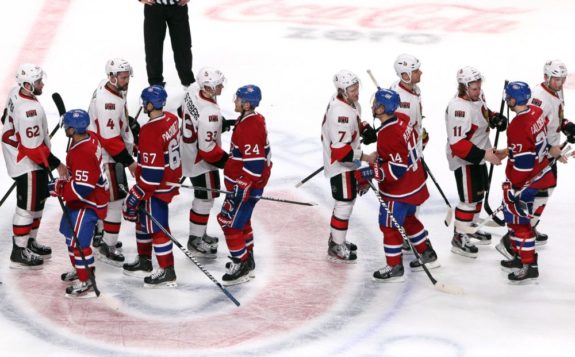 • Feb. 7, the league will broadcast an Original-Six matchup between the Bruins and the Rangers instead of airing a game between two emerging Cup contenders, the Nashville Predators and Toronto Maple Leafs.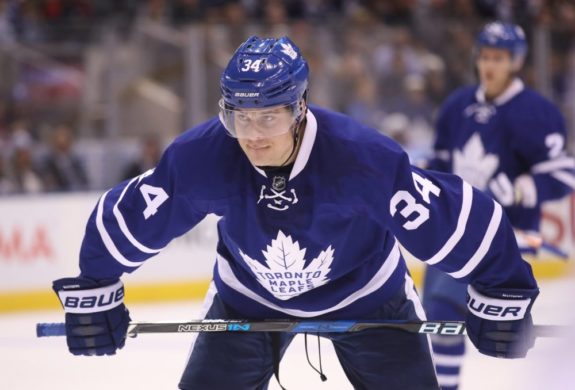 NBC Nails It…Not
Year after year, NBC has managed to suck the enjoyment out of watching a game. Their choices for Rivalry Night continue that tradition.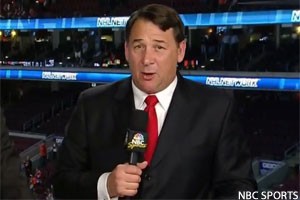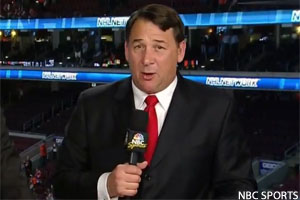 NBC's staff of cringe-worthy commentators already forces diehard hockey fans to turn down the television sound in favor of an out-of-sync broadcast from their local radio station. The panel of encyclopedia-of-minutiae Pierre McGuire, grunting Mike Milbury, can't-seem-to-find-the-right-words-to-express-his-thoughts Jeremy Roenick, and the muffled, yet most articulate of the bunch, Keith Jones, will all be back. Liam McHugh will be back as ringmaster.
---
Enjoy more 'Off the Crossbar' columns.
---
Jeff has been covering the NHL for over a decade for various sites. He's been with The Hockey Writers as a lead Sabres writer three years, while also writing a satire column called "Off the Crossbar."