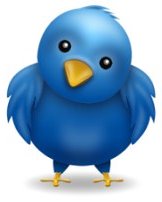 The National Hockey League has released a new social media policy for players and teams, effectively putting teams in blackout mode on game day. ESPN.com (!) has the skinny on some of the new rules' provision:
The blackout period for any social media was outlined as follows:

Use of social media by Hockey Operations personnel is prohibited on game day (including all Preseason, Regular Season and Playoff Games, but excluding All-Star events or other special purpose events or exhibitions) beginning at 11 a.m. on the day of the game and ending after post-game media obligations. Hockey Operations personnel may not use family members, friends, or other representatives as conduits to circumvent this rule.Use of social media by Players scheduled to play in a particular game (including all Preseason, Regular Season and Playoff Games, but excluding All-Star events or other special purpose events or exhibitions) is prohibited beginning two (2) hours prior to the opening face-off and ending upon cessation of post-game media obligations. Non-compliance with the preceding sentence may result in fines …

Along with the blackout period, the NHL also included this in the policy:

All League/Club personnel and Players are reminded that giving, making, issuing, authorizing or endorsing any statements (including through social media) that: have or are designed to have an effect prejudicial to the welfare of the League, the game of hockey or a Member Club; or are publicly critical of officiating staff may constitute a violation of the NHL By-Laws and/or Constitution and may subject them to potential discipline.

Under the useful tips section of the policy, there is a reinforcement that all "social media communications are on the record" and all applicable parties should "take responsibility for your comments."

It also calls for all parties to "respect your audience" and "pause before posting … If you have to pause before posting your communication, then err on the side of caution by not posting it."
Emphasis mine, hat tip: Puck Daddy.
I don't anticipate that these new guidelines will be very difficult for the Nashville Predators, who got a front-row seat to what not to do on Twitter, to adopt — particularly regarding fan interactions. Readers may recall former Preds starting goalie Dan Ellis taking to Twitter to complain about a decision to hold portions of player salaries in escrow, calling himself a "specialist," a flap that led to an (apparently) still-running Twitter meme, #DanEllisProblems.
The majority of Preds players who use Twitter (see also this list) seem to do pretty well with it, interacting with fans and each other. Former Pred Steve Sullivan actually took a hiatus from Twitter for awhile, ostensibly because the rush of information was distracting, if not altogether intimidating. So in a real sense, Nashville's personnel are self-regulating. That bodes well for easy adoption of the rules at 501 Broadway.
If there is any lingering question for Preds fans, it is whether or not media affiliates are included in the league's definition of "Hockey Operations personnel." Intuition says no, but I can't imagine going through most of a game without tweets from radio play-by-play man Tom Callahan (@PredsRadio), TV play-by-play man Pete Weber (@PeteWeberSports), or PA announcer Paul McCann (@PredPAPaul), or hockey communications personnel Bryan Mullen (@BMullenPreds) and Kevin Wilson (@kcwilson).
This fan looks forward to more details on the new rules.
In his day job, George is a political consultant in Washington, DC. He grew up in the south, but has lived all over the country. He bleeds gold and blue for the Nashville Predators.