Throughout August, The Hockey Writers will be releasing a series of bold predictions. Team by team, this series will take shape as we look at some of the more questionable possibilities that could come into fruition during the 2017-18 season.
Staying the Metropolitan Division, we head to Brooklyn to discuss the upcoming season for John Tavares and his New York Islanders as they welcome a new face to town.
Recapping 2016-17
The Islanders didn't have a terrible season like some of the other teams we've talked about so far. In fact, they finished with 41 wins – one more than playoff-bound Leafs but came up a point shy of the second wildcard spot in the Eastern Conference.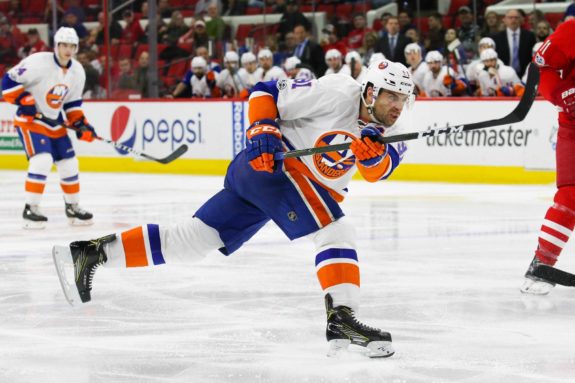 They racked up 241 total goals (averaging 2.93 per game) while only giving up 242 over the 82-game span. That's not bad for a team that rested their hopes of a good season on the shoulders of Thomas Greiss.
The Isles were led by a mediocre season from their captain – Tavares – who scored 28 goals and 66 points in 77 games. It was his lowest total since 2013-14, but that year he scored 66 points in just 59 games.
They also got 50-point campaigns from both Josh Bailey and Anders Lee who notched 56 and 52, respectively. While on the rookie side of things, Anthony Beauvillier had a modest 24 points in 66 games with Josh Ho-Sang adding 10 points of his own in just 21 games at the end of the year.
In net, the Isles put the majority of the workload on the shoulders of Greiss after a disappointing start to the season from Jaroslav Halak. Greiss finished with a 26-18-5 record in 51 games to go along with a 2.69 goals against average and .913 save percentage, while Halak finished 12-9-5 with a 2.80 average and .915 save percentage.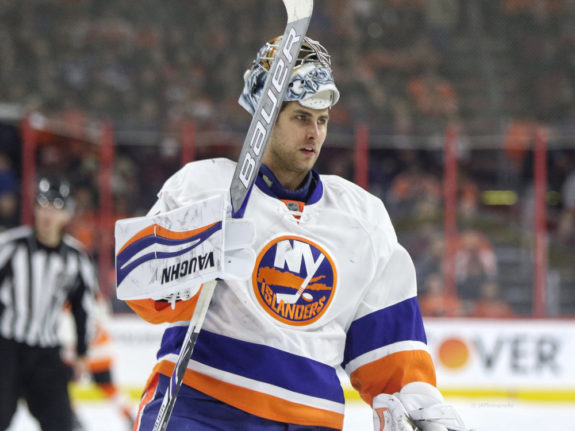 Jean-Francois Berube filled in from time to time, but finished with a goals against over 3.40 and a sub-.900 save percentage.
Doug Weight also took over the head coaching duties midway through the season and helped the Islanders to a 24-12-4 record in 40 games – earning himself the coaching job for the upcoming 2017-18 campaign.
But as the calendar rolled over – at least the one that means anything to the hockey world – the Islanders decided it was time to make some changes to their roster moving forward. They made two fairly significant trades – both involving fairly big names and Alberta-based teams.
Hamonic, Strome Voted Off
While the Isles made a few moves in free agency, their biggest transactions came on the trade market.
Ahead of the expansion draft, the team moved Mikhail Grabovski's contract along with a prospect (Jake Bischoff) and two picks (including a first-rounder in 2017) to the Vegas Golden Knights for draft considerations. But that was just the beginning for the Islanders.
Just one day later, the Isles acquired Jordan Eberle from the Edmonton Oilers for forward Ryan Strome. When comparing the two, Eberle is the more productive player on paper. In 507 career regular season games, the 27-year-old has collected 165 goals and 382 points, but comes as a somewhat defensive liability. On the other hand, Strome never really found his role with the Islanders.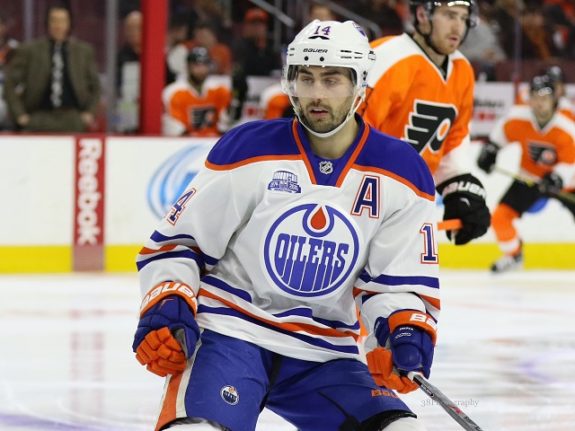 Over parts of four seasons, Strome has 126 points in 258 regular season games. Many thought he had his breakout year back in 2014-15 when he collected 50 points in 81 games, but since then he hasn't surpassed the 30-point plateau. Still, it'll be interesting to look back on this trade in the coming years.
Finally, on June 24, the Islanders traded away physical defenceman Travis Hamonic along with a conditional pick in 2019 to the Calgary Flames for three picks in the 2018 and 2019 drafts combined.
While Flames fans will celebrate the addition, the move might be one that hinders the Islanders throughout the 2017-18 season. Still, with guys like Ho-Sang and Barzal chomping at the bit to get full seasons under their belt, what does this coming season hold in store for the Islanders?
2017-18 Bold Predictions: Ho-Sang's Rise, Eberle's Demise
Simply put, if Ho-Sang can skate in all 82 games, it's not farfetched to think he can finish in the top three on the team in scoring. In the same respect, I have a feeling Eberle's going to have a tough go in his first season in New York.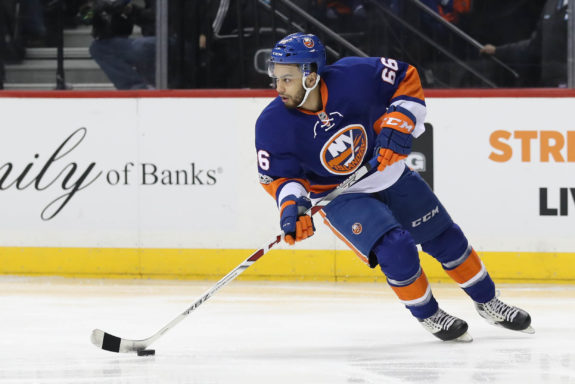 Think about it. After finally being given the opportunity to join the big club, Ho-Sang notched four goals and 10 points in just 21 games last season. That's an average of 0.48 points per game and put him on pace for a 39-point campaign had he played 82 games.
Sure, those numbers aren't exactly scientifically factual, but even the 39 points would've put him sixth on team scoring last season. Now, add a full training camp and 21 games of NHL experience under his belt and Ho-Sang could better that point-per-game average in the coming season.
Jumping to Eberle, chances are he gets a fair amount of ice-time with Tavares. He'll see power play minutes and will have his chances to put up some solid offensive numbers. That being said, is he worth the money the Islanders will owe him for the 2017-18 season?
After two campaigns of 65 and 63 points respectively, Eberle had an injury-plagued season in 2015-16 playing just 69 games for the Oilers and collecting just 47 points – his lowest total since 2012-13 in the shortened season.
While he bounced back a bit in 2016-17, scoring 51 points in 82 games, he still wasn't the flashy, highlight-reel Eberle that hockey fans have grown to know. That being said, with the supporting cast he has in New York, Eberle could finally hit that 60-point plateau once again. But I don't expect him to finish among the top five in team scoring and that might hurt if Strome finds his offensive touch in Edmonton this season.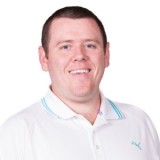 Andrew is in his 8th year reporting for The Hockey Writers covering the Toronto Maple Leafs. He began his broadcasting with CBC's Hockey Night in Canada team as well as being part of their coverage of the 2014 Winter Olympic Games in Sochi. He's the former play-by-play voice of the London Jr. Knights for Rogers TV and currently hosts the Sticks in the 6ix podcast. You can follow him on Twitter at @AndrewGForbes.