The word "rebuild" has been thrown about so much regarding the New York Rangers since February, it seemed as if the team adopted it as the official slogan for the 2018-19 season.
We're not hearing it much anymore, of course. Clearly, the Rangers' talent base is considerably better than it showed at the end of last season. Clearly, new coach David Quinn is an even better find than the front office realized.
Now, the Blueshirts are in the mix for a playoff spot in the early going, and their newfound work ethic, confidence and attention to detail under Quinn suggest they have a real chance to at least remain in the postseason picture throughout the season. This is a squad that's exhibiting cohesiveness, focus and a desire to keep getting better.
That, however, is where this all gets a little dicey.
The fact remains that the Rangers are far from a a finished product. The roster is still in need of significant refinement to return to true perennial contender status. Hard work on a nightly basis has obscured some of the holes which are expected to be filled in future seasons by the litany of prospects that are on their way.
Given that, general manager Jeff Gorton needs to keep things in perspective, to stick to the rebuilding (there's the word again) plan the front office laid out last winter. A major part of that strategy has been parting with veteran assets that will be missed in the short term but whose departure will benefit the club in the long term – an approach that has already yielded strong results in the form of a deep prospect base.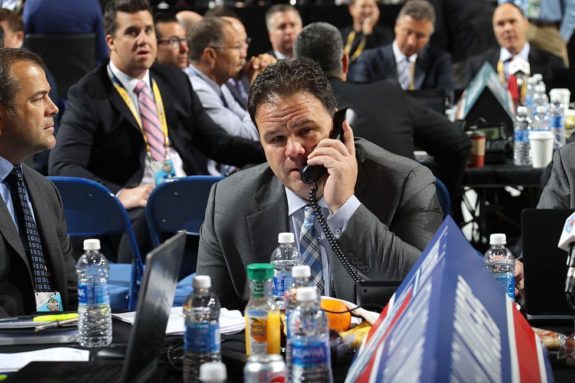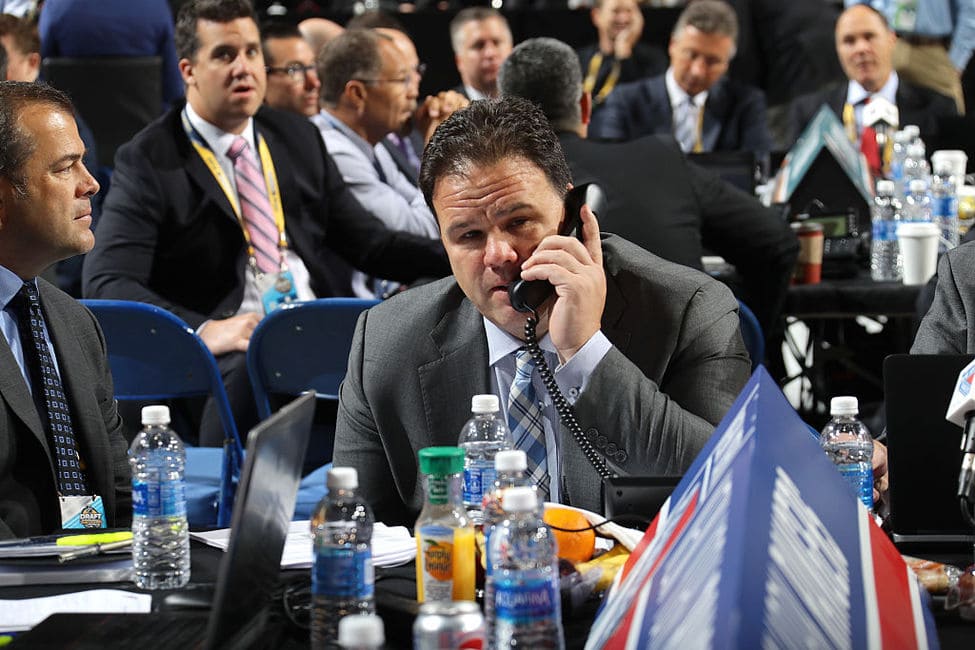 That might mean making unexpectedly difficult decisions around the Feb. 25 trade deadline and dealing wingers such as Mats Zuccarello and Vladimir Namestnikov, along with defensemen Adam McQuaid and perhaps even Tony DeAngelo.
None of those moves would have been perceived as anything but givens as recently as Oct. 28, when the Rangers lost to the Los Angeles Kings to drop to 3-7-1 in what was hardly a surprising start, given the low expectations for the season. Going 10-4-1 since to climb into contention in the Metropolitan Division has, of course, utterly changed the perception of this group.
Lack of Depth at Wing Shouldn't Alter Plan
What it should not do is change the program. The Rangers have a wealth of young depth at center, to the point that they would actually consider trading the rising Kevin Hayes (more on that later). On the wing, though, they are thin, and that's not likely to change this season without bringing in outside help. It's why the club took a flier on Ryan Strome – who's done little to this point in his career to justify being selected fifth overall by the New York Islanders in the 2011 draft – and played him extensively since his Nov. 16 acquisition (to be fair, Strome has mostly performed well in a Blueshirt).
It's why Steven Fogarty and Tim Gettinger have been called up from Hartford and received time on the wing. Moving out the currently injured Zuccarello as well as Namestnikov would only exacerbate the Rangers' already precarious depth situation even if it happens three months from now, because the club just doesn't have a wealth of NHL-ready talent at that spot in the minors at this point.
Still, if the right deals presents themselves, the Rangers should not think twice about pulling the trigger. To lose sight of the need to build properly and methodically betrays all of the impressive work the front office has done to get this team as far as it has in such a short time. Assuming he's healthy and productive, the value of the beloved Zuccarello to the organization is as a trade piece, provided he can bring back something along the lines of a second-round pick. Keeping the unrestricted-free-agent-to-be on the roster with this season's playoffs in mind would be short-sighted.
For his part, Zuccarello seems well aware of this.
"A trade appears to be most likely," Zuccarello said during a podcast with a Norwegian journalist. "I guess am prepared for it. Basically, I'm just waiting for it to happen. It's a tough spot to be in, if I'm being honest."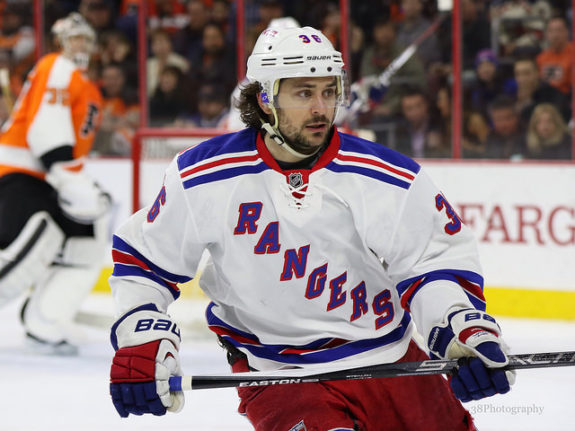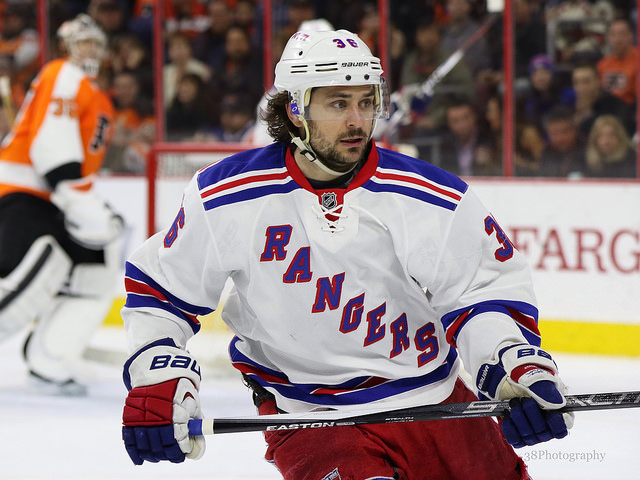 The same goes for Namestnikov, whose game has evolved under Quinn into one that includes more grit and work in the dirty areas – which has enhanced his value. The Russian, who thrived on perhaps the best line in the NHL with Steven Stamkos and Nikita Kucherov with the Tampa Bay Lightning last season, could prove to be a steal if put back in a similar situation with a contender – and contenders are certainly aware of that.
A throw-in to the Ryan McDonagh-J.T. Miller trade deadline deal, the Rangers would be better served sacrificing Namestnikov at this season's deadline if his value is high and there is demand for his services. If they keep him and he doesn't prove to be a building block, an opportunity to improve the future will have been wasted. The 26-year-old has the feel of a complementary piece who would supplement a Stanley Cup contender, not a top-six staple on Broadway going forward.
Signed for another season at $4 million, the Rangers might be forced to retain some of that money to make a deal happen – though his health is also in question, as he entered the concussion protocol after a collision at the end of Rangers' 4-2 win over the Ottawa Senators on Monday.
The Hayes question is more complicated – or is it becoming less so? An unrestricted free agent after the season, the Dorchester, Mass. native continues to improve following his best season in 2017-18. Pegged as a third-line matchup center at best in his first three seasons, Hayes' rising game includes reliability at the faceoff dot, slick passing and impressive and confident head-manning of the puck through the offensive zone. He spends his summers and off days in the gym. His line that includes Chris Kreider (13 goals) and ascendant rookie Filip Chytil has been the Rangers' best.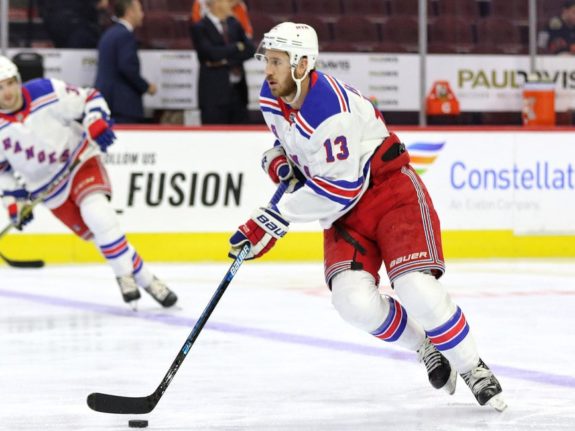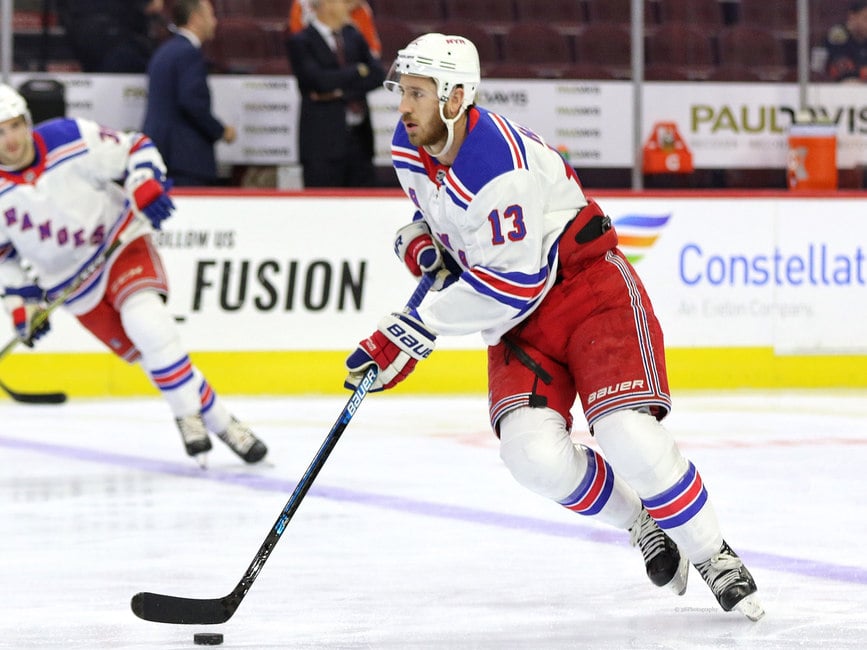 The current speculation is that management will attempt to sign him to an extension after Jan. 1, perhaps in the six-year, $36 million range. If, however, a big offer comes along in February? A first-round pick and higher-end prospect? Again, given the Rangers' stated mission, it seems as if they should at least consider it. If they don't want to pay Hayes to be a cornerstone, they need to use him as an extremely valuable trade chip. There's not much in-between on this. That's where the club is at right now – or at least, where management has claimed it is.
Should DeAngelo Join McQuaid on Trading Block?
The decisions are easier on defense, where McQuaid was generally seen as a partial-season rental when he was acquired in September. Currently on injured reserve with a lower-body injury, he certainly won't fetch much in a trade if he's not healthy. If he gets back to his hard-hitting ways, though, and the big guy can bring back a higher draft pick than the fourth- and seventh-rounders the Rangers sent to the Boston Bruins as part of the deal? Yes.
Even DeAngelo, who has shown signs of establishing himself in the lineup but remains an unproven entity and can't be sent to the minors without being exposed to waivers, has to be subjected to the same type of evaluation. Is he the future, or just the present? A decision regarding the pending restricted free agent needs to be in place by the deadline. His puck-moving skills might be in demand. Are they good enough for the Rangers to eschew trade offers for the 19th overall pick in 2014 and settle on him as a long-term presence on the blue line?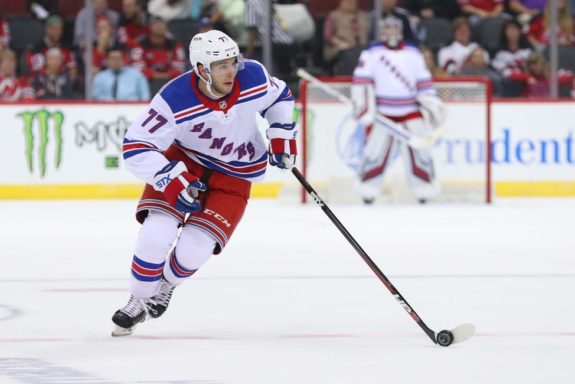 Quinn's quicker-than-expected success with his team has been a pleasant surprise, but it's also created unforeseen issues for Gorton to consider. The value of much of the roster, at least for now, has been elevated. Does the GM leverage it for the future – perhaps much earlier than February – or take the improvement of many as a sign that he has more future building blocks than he thought?
Determining who will be in the picture going forward is only one of the difficult evaluations that is before the front office. Whether to trade those who might help lift the Rangers to an unlikely playoff berth this season but are not part of the future is another.
Though that decision might appear to be a less-obvious one if the club remains in contention, the choice still seems clear: It's the long view, not getting into the 2019 playoffs for the sake of it, that matters.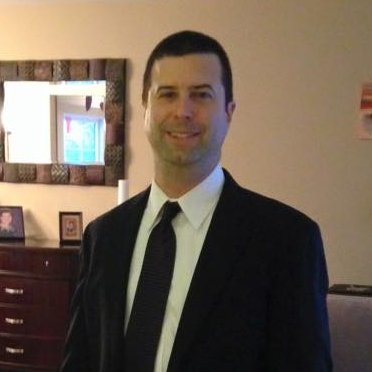 I'm a resident of the Chicago suburbs by way of White Plains, NY. I worked for the Associated Press sports department in New York City for 10 years before moving to Chicago in 2005, when the AP's then-internet division entered into a joint venture with STATS LLC. I worked for STATS for 11 years, until 2016. Since then I've covered the Rangers for Elite Sports NY, a hyper-local website, writing long form features and news stories. I'm very excited to be a part of The Hockey Writers.