It may be the offseason in the NHL, but it's the heart of the gaming season as we saw E3 come and pass over the past week. Thankfully for hockey fans, NHL 17 appears to be a big step forward in the franchise after a down year in most facets with NHL 16.
EA Sports has revealed a plethora of new game modes and features for this year's hockey installment over the past weeks and months, but here we will be focusing on Franchise Mode, the revamped version of Be a GM.
Here's a rundown of all the newest features in the game mode that attempts to make you feel like a real front office member in the NHL.
Relocation
One of the biggest features set to be part of Franchise Mode is the new option of relocating your team.
Madden has had the relocation option for years, but NHL 17 will be the first hockey video game on the Xbox and Playstation consoles that will allow you to move your team from one city to another.
Among the many relocation options are Halifax, Nova Scotia; Hamilton, Ontario and Hartford, Connecticut.
On top of moving your team, you can create new uniforms, customize your arena, and implement a new logo once it's all said and done. So, not only will you be able to move the club, you can also make it feel your own with a plethora of customizing options.
It isn't all fun and games, though. Moving your organization has implications on your fan base and your revenue, so try not to piss everyone off when you're moving the Toronto Maple Leafs to Halifax.
Relocation won't be an every-year thing. Once you move your franchise, prepare to stay put and build a winning team.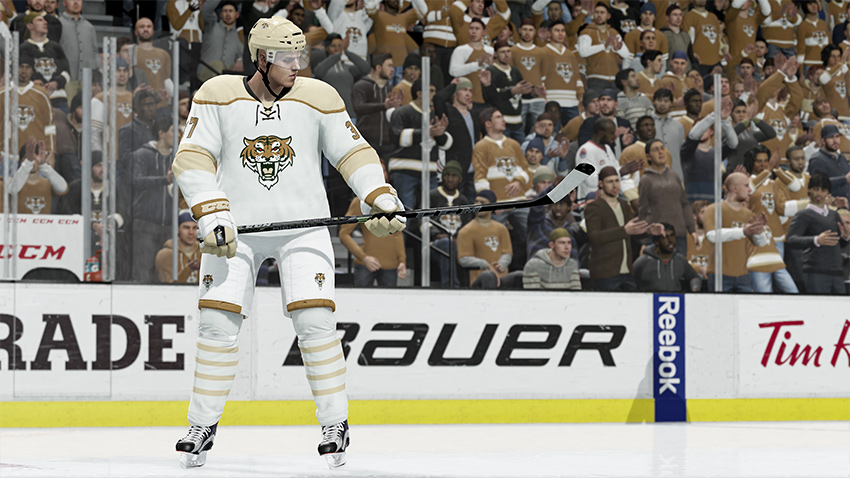 The Budget
In NHL 17, you won't just be the general manager of your favorite team, you'll also be the owner. So, on top of playing, simulating, drafting, trading, signing free agents and signing contract extensions, you'll also be responsible for ticket prices, merchandise, marketing, and promotional deals.
This should add another layer to the game mode, just as it has for Madden's Franchise. This year, salary cap won't be the only thing you have to worry about. You will have to make sure you actually have the funds to go out and sign a big free agent, trade for a star with a massive salary or sign your young stud to his first big contract.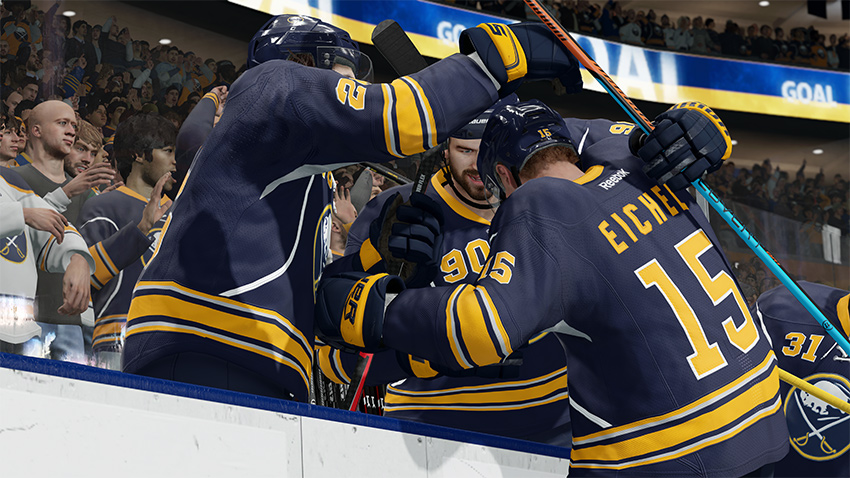 Personalities
NHL 17's Franchise Mode will feature different owner personalities. EA hasn't released much information as to what this actually means, but it's safe to assume that these personalities will have both strengths and weaknesses.
Will you be a big spender who throws caution to the wind in hopes to win a Stanley Cup immediately, or will you be patient and take your team and fans through a lengthy rebuild that hopefully turns you into the next dynasty?
NHL 17 Offers Big Improvements
In previous years, especially on the next generation of consoles, NHL has offered very little in the form of a franchise mode, or Be a GM as it was previously called.
They tried to mix things up by putting in a chemistry feature, but that backfired and turned into more of a nuisance than a way of truly gauging how happy your team is.
Hopefully, the new additions will make franchise mode less repetitive and more engaging. So far, it looks like EA is hitting the mark on the community's requests.
Covering News and the Carolina Hurricanes for The Hockey Writers. Senior writer for SB Nations's CanesCountry.com. Former editor of CardiacCane.com (2013-2016).
Contact: bfinger30@gmail.com, @brettfinger (Twitter)