Players waived by NHL teams don't often make a big impact for their new club. This season, there are unique rules for waivers, including the taxi squad, which was well explained here. I'll be looking at which claims made this season so far have been the best. For my criteria, I will use two main factors. One, did the player make a significant impact on the team already? Two, does the player have the opportunity to make a big impact in the future?
3 – Troy Grosenick
Grosenick has primarily played in the AHL since turning pro in 2013-14. He was an undrafted free agent signed by the San Jose Sharks. His AHL numbers have been mostly solid, but he's only appeared in three NHL games over the span of seven seasons. His numbers in those three games? How about a .960 save percentage and 1.26 goals-against average? It seems like he might deserve a few more games.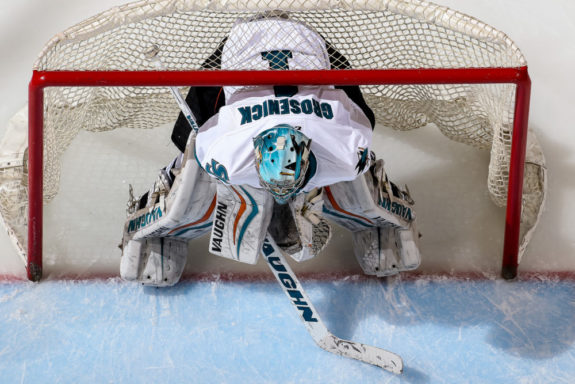 The Los Angeles Kings claimed Grosenick on Feb. 6 after waiving him on Jan. 16. It seems like a good move since Jonathan Quick recently suffered an upper-body injury and Cal Petersen is in the COVID-19 protocol. The Kings are, perhaps surprisingly, fifth in the Honda West Division, both by total points and points percentage. They seem to have a legitimate chance at making the playoffs and Grosenick could be a key factor if either Quick or Petersen miss any extended period of time.
2 – Alex Stalock
Stalock has yet to play a game this season, so he might be a surprise on this list. He was announced as out indefinitely back on Dec. 16, 2020. His injury meant Kaapo Kahkonen got playing time alongside Cam Talbot. Kahkonen's play likely helped the Minnesota Wild feel better about waiving Stalock, though I'm sure they were hoping he would pass through unclaimed. He had a career resurgence in 2019-20 with a 20-11-4 record, a .910 save percentage, and a 2.67 goals-against average.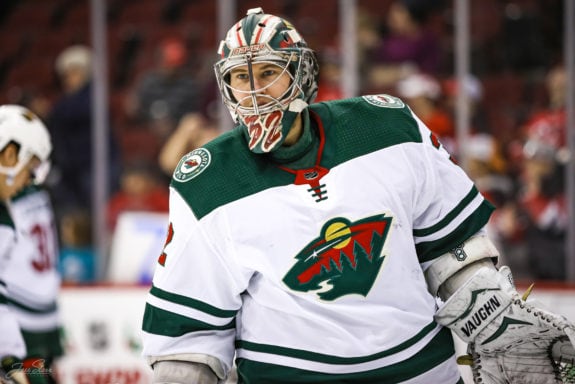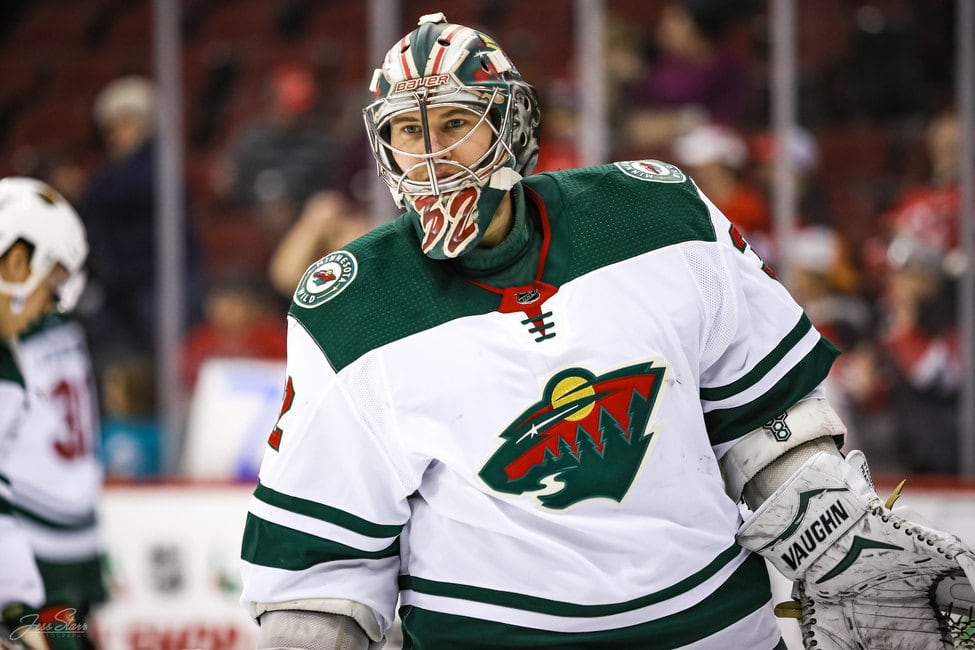 The Edmonton Oilers claimed Stalock, who crossed the border in early March and is serving the mandatory quarantine before he can join the club. Considering the poor play of Mikko Koskinen and age of Mike Smith, it seems like they will give Stalock a shot, and if he's anywhere near as good as he was for the Wild last season, this will be a steal of an acquisition, especially because Stalock has one year after this season at $785,000. This is a good problem to have.
1 – Rudolfs Balcers
The San Jose Sharks drafted Balcers back in 2015 in the fifth round, 142nd overall. The Latvian played his draft and draft-plus-one seasons in Norway before coming to the WHL in 2016-17. After a dominant season with the Kamloops Blazers, he joined the San Jose Barracuda of the AHL in 2017-18 and put up 48 points in 67 games. The Sharks no doubt were encouraged by his progress, but the opportunity came to acquire Erik Karlsson from the Ottawa Senators so Balcers was included in that trade.
Balcers' time in Ottawa wasn't bad, but probably not as great as the Senators hoped. He only had 17 points in 51 games for the Senators, but he did manage 67 points in 76 games for the AHL Belleville Senators. The Sharks, lacking forward depth, meant there was a place to insert Balcers directly into the lineup once claimed. His 44-point pace with the Sharks is much higher than the 27-point pace over two seasons with the Senators.
More than just the points, Balcers is getting rave reviews for his two-way game. One of the best measures of his is expected goal differential. The expected goals for minus the expected goals against and measure this per 60 minutes to correct for differences in ice time. By this metric, Balcers is the sixth-best forward on the Sharks, notably ahead of Timo Meier, Ryan Donato, and Dylan Gambrell. He's already proven valuable and perhaps the best is yet to come.
---
---