There is no question general managers Bob Murray (Ducks), Glen Sather (Rangers), and Steve Yzerman (Lightning) are good at their respective jobs. With each of the three still alive in the Stanley Cup Playoffs though, one has to wonder if they need an actual GM of the Year Award to let them know.
Snow Business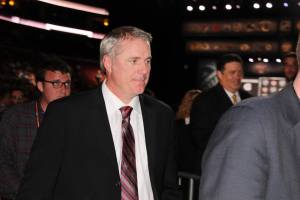 Forget the fact that New York Islanders GM Garth Snow got seriously screwed out of some recognition after turning around his team this season following several key acquisitions (Jaroslav Halak, Johnny Boychuk, Nick Leddy). One of the main problems with the award is that one can make a case Snow should win the award outright this year after arguably being one of the worst GMs in the league the last, due to the whole Thomas Vanek snafu.
Officially nominated for the award in question last Friday, Murray is meanwhile looking for his second straight title, which is the real accomplishment, one has to believe. Snow proves consistent success at the position is very difficult.
Murray earned a nod this year for acquiring Ryan Kesler among other coups. Of course, while Kesler is somewhat justifiably being credited as one of the main reasons the Ducks are where they are right now, what's conveniently forgotten is Murray paid an arm (Luca Sbisa) and a leg (Nick Bonino), and let's say a few non-vital organs (first and third-round picks last year) for a player (and a pick) several years removed from his prime.
For two consecutive seasons (2009-2011), Kesler scored over 70 points, netting 41 goals in one of them. This year he had less than half that amount (20), with 47 points total. He also had a negative plus/minus.
It may be hard to argue with the product on the ice… and the Ducks did lead the Western Conference in points this season with 109 points (Sather's Rangers won the Presidents' Trophy with 113), just like last season with 116. But it should be pointed out, none of the five winners of the award have ever actually won the Stanley Cup the same year.
That's not that entirely surprising, as voting is done based on regular-season results by all 30 GMs, five NHL executives, and five media members. However, it is indicative of a larger, disturbing trend: how non-predictive this award actually is.
Unusual Suspects
The closest one has gotten to both in the same year was Ray Shero, who won the award in 2013, which was four years after his championship season with the Pittsburgh Penguins. Shero, now the New Jersey Devils GM, was of course hilariously fired (not so hilarious for him) the season after winning the award.
In fact, of the five GMs who have won the award (it was introduced for the 2010 season), only three are still with the same clubs. Mike Gillis, who won in 2011 as GM of the Vancouver Canucks, was also obviously fired at the end of the last season for somehow trading away an entire player position.
Aside from Murray, the only winners to still be with the same clubs are Doug Armstrong (Blues) and Don Maloney (Coyotes). The former isn't necessarily on the hot seat, but his team has only made it out of the first round once during his five-year tenure. The latter? Well, he hasn't made the playoffs in three seasons, but he earned rave (seriously) reviews this year for shelling out his team at the trade deadline to try and secure a top-two pick.
The draft lottery and, presumably, karma had other plans in mind as both the Coyotes and Buffalo Sabres lost out on top-prize Connor McDavid with the Edmonton Oilers instead "earning" the right to pick him. One has to think, though, that had Maloney or even Sabres GM Tim Murray secured that first overall pick, they might have deserved a nod more than any of the three official nominees.
The Long Game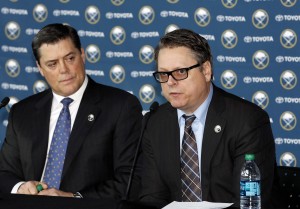 Sure they might have gamed the system by tanking, but they would have also set their franchises on the fast track to prosperity in the process. That's the true problem with this award, in that it doesn't reward general managers for playing the "long game."
In sharp contrast, if you make a few good moves and have one great (regular) season, you'll likely get your fair share of votes, regardless of the long-term repercussions those same moves will have on your club, kind of like Murray trading away body parts for a player whose body has taken quite a toll over the years and is on the serious decline, despite being just 30.
Really, this is the only NHL award its nominees shouldn't try to actually win. Aside from the Lady Byng Memorial Trophy, that is. Only Pavel Datsyuk seems to care about that one.
In any case, sure, the GM of the Year Award could end up being a nice by-product of doing your job well, but each team has its five-year plan (or whatever year they're up to in Toronto) in place and straying from that can do serious damage to your long-term outlook.
For example, Detroit Red Wings general manager Ken Holland, widely regarded as one of the best around (if not the absolutely best right now) for pulling rabbits out of his hat, has not so much as been nominated for the award.
Neither has Stan Bowman, despite the Chicago Blackhawks winning two Stanley Cups since 2010. Of course, with him expected to run into serious salary-cap problems this summer for his over- exuberant overspending, it's hard to argue a case for him at this exact moment. But what about Dean Lombardi of the Los Angeles Kings, who has been nominated only once (last season), despite having accomplished the same exact feat? He's worked wonders in LA.
More of Murray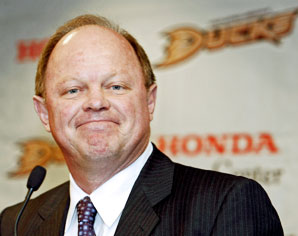 Meanwhile, in sharp contrast, Murray has been nominated three straight times despite his Ducks only making it as far as the Western Conference Final (this year). It however should be noted that not only do the Ducks still have a shot at the Stanley Cup, but his team has progressed in each of the three years he's been nominated. They got eliminated in the first round in 2013, lost in the second last season, and, well, here we are.
Hell, they didn't even make the playoffs in 2012.
Maybe that's actually the mark of a truly successful general manager, the ability to continually improve your team. Really, the Ducks have clearly got themselves a pretty decent GM over there in Anaheim… but you already knew that, didn't you?
No one needs a nomination for work done over a single season to tell them that, least of all Murray with the Stanley Cup still up for grabs. That would be the real indicator of success at his position.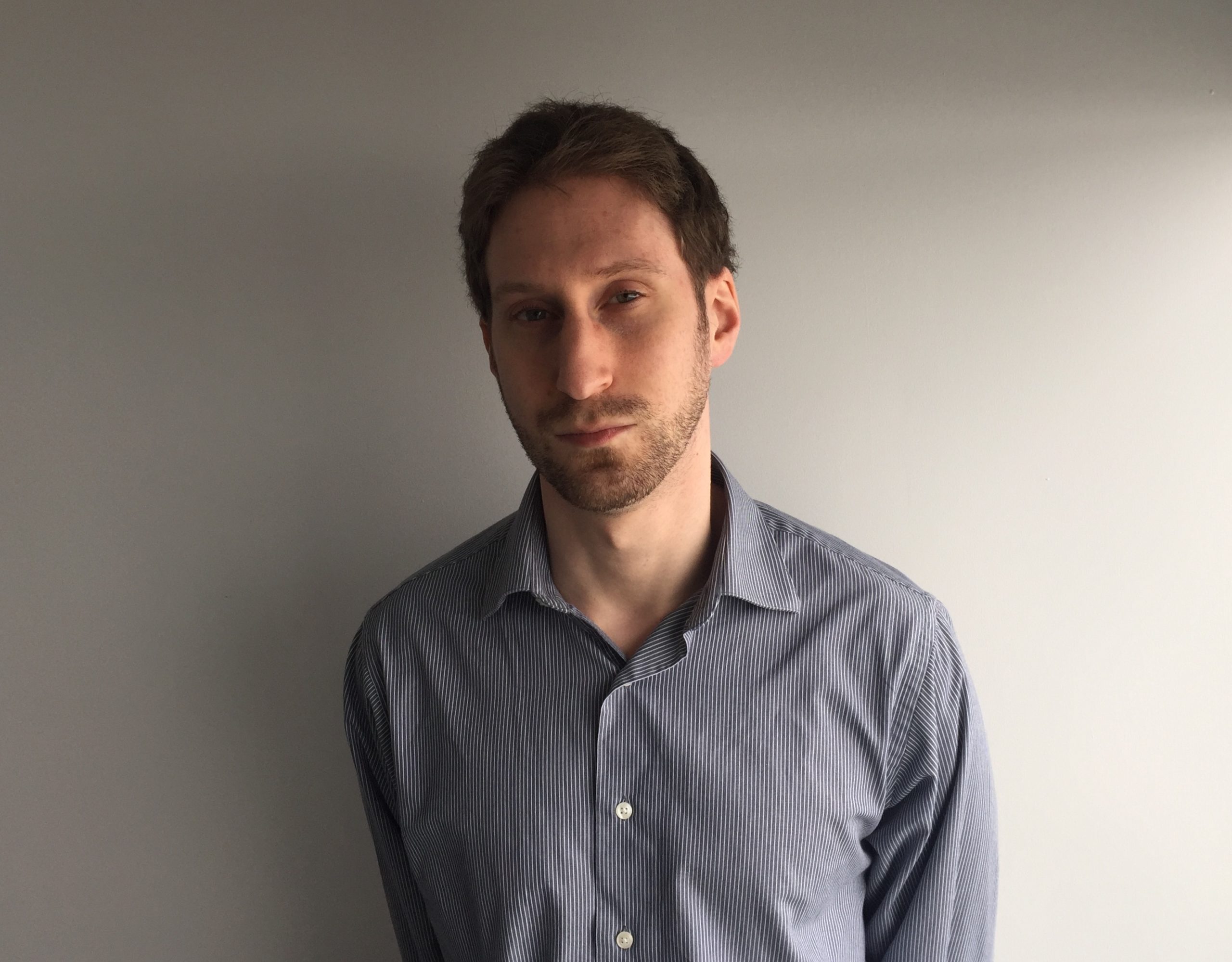 After 10 years of writing hockey, Ryan decided it was as good a time as any to actually join The Hockey Writers for the 2014-15 season. Having appeared as a guest on such programs as CBC Radio One's Daybreak, Ryan has also written for the Montreal Gazette and Bleacher Report and worked for the NHL itself and his hometown Montreal Canadiens. He currently writes about all things Habs for THW, with it being a career highlight for him to have covered the 2021 Stanley Cup Final as a credentialed member of the press.