An NHL goalie's job is pretty simple: stop vulcanized rubber disks from crossing the goal line. Do it more than the goalie at the other end of the rink and you're credited with a win. At THW we offer you our NHL Goalie Rankings for the 2016-17 season.
So, who was the best goalie in 2016-17 regular season?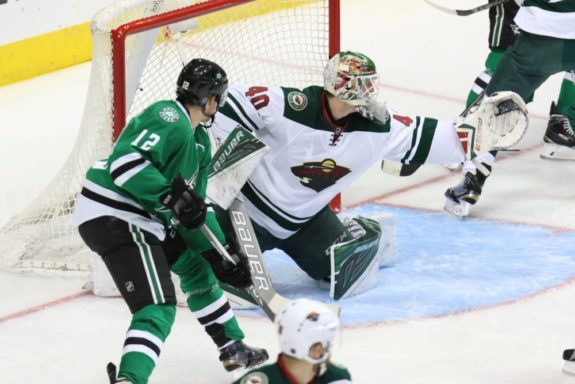 For practical purposes, this article only considers goalies who have played in at least 41 regular season games (half a season). There were 30 goalies who qualified. Playoff performance and historical data were not factored in.
Winning is Everything
Using wins alone, Cam Talbot (42), Braden Holtby (42), Sergei Bobrovsky (41), Devan Dubnyk (40), Tuukka Rask (37), and Carey Price (37) led the way. But it stands to reason that the more games played, the more opportunities there are to win. Peeling back a layer, this list takes a look at wins as a percentage of games played, perhaps a better indicator of competitive performance.
The Top 10 – Wins as a Percentage of Games Played
1. Holtby (WAS) (66%)
2. Murray (PIT) (65%)
3. Bobrovsky (CBJ) (65%)
4. Dubnyk (MIN) (61%)
5. Price (MON) (59%)
6. Corey Crawford (CHI) (58%)
7. Talbot (EDM) (57%)
8. Rask (BOS) (56%)
9. Lundqvist (NYR) (54%)
10. Allen (STL) (54%)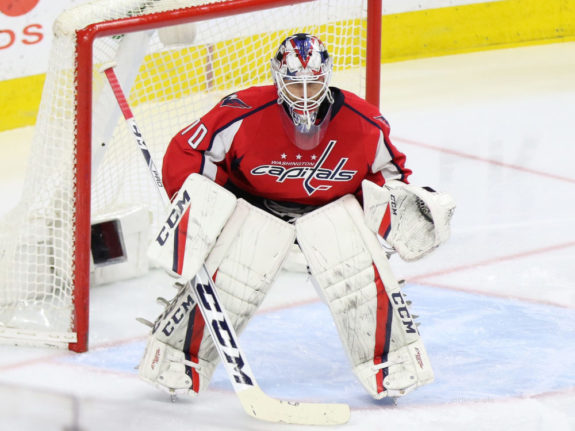 Dissecting Wins
While winning is all that matters, not all wins are equal. For example, is a 2-1 win "better" than a 6-4 win?
Grant Fuhr racked up 226 wins for the Edmonton Oilers with a goals against average of 3.69. He had the fortune of playing behind an offensive juggernaut featuring Wayne Gretzky, Jari Kurri, and Mark Messier. Not to take anything away from the five-time Stanley Cup winner, but he clearly benefitted from the offense in front of him.
For his entire NHL career, Fuhr is credited with 403 wins in 868 NHL games: a winning percentage of .464.
Dominic Hasek 389 wins in 735 games for a winning percentage of .530.
Patrick Roy 551 wins in 1029 games: a winning percentage of .535.
Marty Brodeur won 691 of 1266 games: a winning percentage of .546.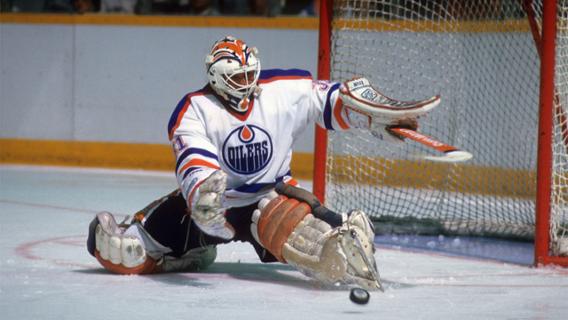 Using hypothetical numbers, if Brodeur's teams averaged 2.1 goals for and Roy's averaged 3.2, would it not mean that Brodeur's wins were harder earned?
Murray, like Fuhr, played on a team that was offensively gifted, leading the league with 282 goals.
Crunching Some Serious Numbers
A goalie is a team's last line of defense. Whether a shot comes from the point, the top of the faceoff circle or the slot, his job is to stop it. Since defenses vary from team to team, we looked at how much rubber each goalie faced per game.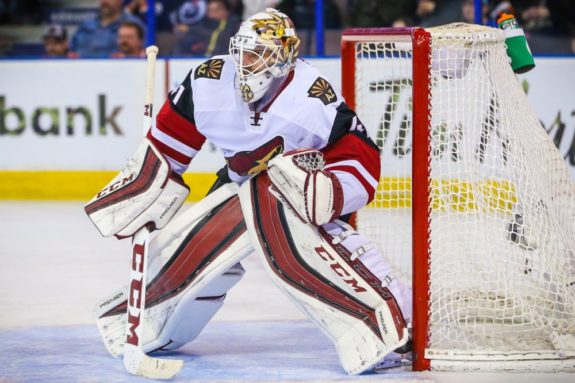 Top 10 – Average shots Faced Per Game
1. Smith (ARI) 33.1
2. Lehner (BUF) 32.4
3. Miller (VAN) 32.2
4. F. Andersen (TOR) 31.1
5. Crawford (CHI) 30.7
6. Schneider (VAN) 29.7
7. Vasilevsky (TBL) 29.6
8. Murray (PIT) 29.6
9. Bobrovsky (CBJ) 29.4
10. Mrazek (DET) 29.2
Mike Smith of Arizona saw the most rubber, but he didn't stop enough pucks to crack the top 10 in save percentages. In fact, he fell to seventeenth place with a .914 save percentage.
Now, here's a look at the top save percentages:
The Top 10 – Save Percentages
1. Bobrovsky (CBJ) .931
2. Holtby (WAS) .925
3. Gibson (ANA) .924
4. Murray (PIT) .923
Dubnyk (MIN) .923
Price (MON) .923
7. Reimer (FLA) .920
Lehner (BUF) .920
9. Talbot (EDM) .919
10. Crawford (CHI) .918
Rinne (NSH) .918
F. Andersen (TOR) .918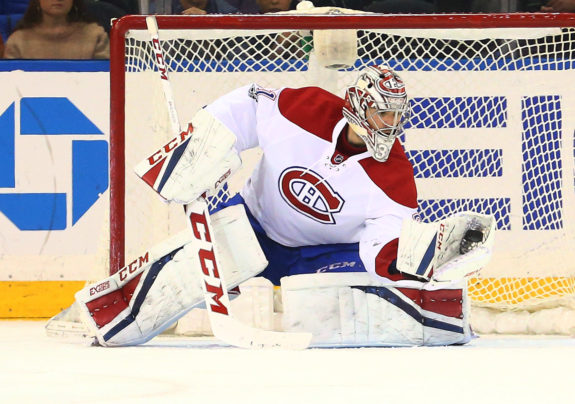 One interesting statistic is a goalies' GSAA: The goals a goalie prevented given his save percentage and shots faced vs. the league average save percentage on the same number of shots. This metric had Bobrovsky as the runaway leader.
Top 10 – GSAA
1. Bobrovsky (CBJ) 33.45
2. Holtby (WAS) 19.23
3. Dubnyk (MIN) 18.41
4. Price (MON) 17.25
5. Gibson (ANA) 15.36
6. Murray (PIT) 14.48
7. Lehner (BUF) 13.29
8. Talbot (EDM) 12.21
9. F. Andersen (TOR) 8.58
10. Crawford (CHI) 8.34
The Top Tier
For the categories of Wins as a Percentage of Games Played, Save Percentage and Goals Against Average, this top 10 list assigns a weighted system: 40 points for first place, 38 points for second, 36 points for third and so on; then 19 points for 11th place, 18 points for 12th place, 17 points for 13th place, etc.
Using this ranking system, it's clear there are several goalies that rise above the others.
Top 10 – Weighted Categories
1. Bobrovsky (CBJ) 116
Holtby (WAS) 116
3. Price (MON) 94
Dubnyk (MIN) 94
Murray (PIT) 94
6. Gibson (ANA) 84
7. Cam Talbot (EDM) 78
8. Rask (BOS) 73
9. Crawford (CHI) 68
10. Budaj (LAK/TBL) 66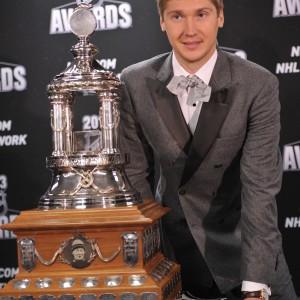 So, Ranking the Best NHL Goalies of 2017
Statistically, the top five goalies this year were Bobrovsky, Holtby, Price, Dubnyk and Murray.
It's an extremely close race between the Blue Jacket's Sergei Bobrovsky and the Caps' Braden Holtby, both from the Metropolitan Division in the Eastern Conference.
They both played 63 games, while Holtby notched one more win (42). Holtby had nine shutouts, Bobrovsky seven.
The only category that saw a noticeable differential was GSAA: where Bobrovsky topped the league with had a 33.45, and Holtby was a distant runner-up at 19.25.
From a team perspective, the Capitals had a plus-81 goal differential vs. plus-54 for the Blue Jackets, suggesting the Columbus' games were typically closer.
Comparing shootout stats, Bobrovsky stopped 3 of 5 shot attempts, Holtby stopped 11 of 22.
There are mere tenths or hundreths of a percent separating the two statistically, but when push comes to shove, my vote goes to Bobrovsky.
The 28-yearold Russian's numbers are very similar to his 2012-13 regular season that saw him win the Vezina Trophy after posting a 21–11–6 record and a .932 save percentage.