In today's News & Notes, both the Toronto Maple Leafs and Pittsburgh Penguins will be getting their starting netminders back in action, the Boston Bruins have signed a player to a PTO with the Providence Bruins and Ryan Suzuki has high ambitions for himself thanks to his brother.
Murray and Andersen Return From Injury
The Penguins will be getting Matt Murray back in action after the young netminder had been out of action for the last 12 days with a concussion. Murray is set to return against the Maple Leafs and will play in his third game this season. In his previous two starts, Murray has compiled a 1-1 record with a 5.47 goals against average and a .831 save percentage on the year.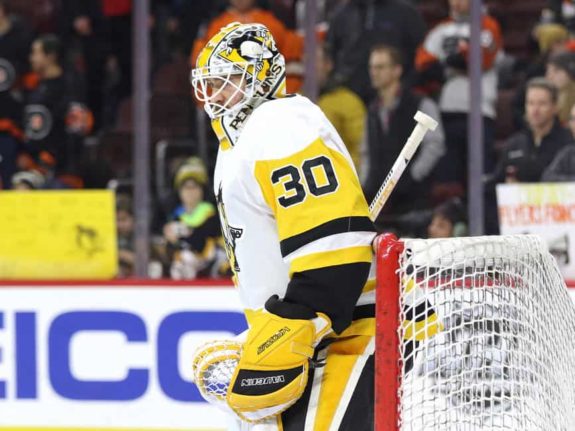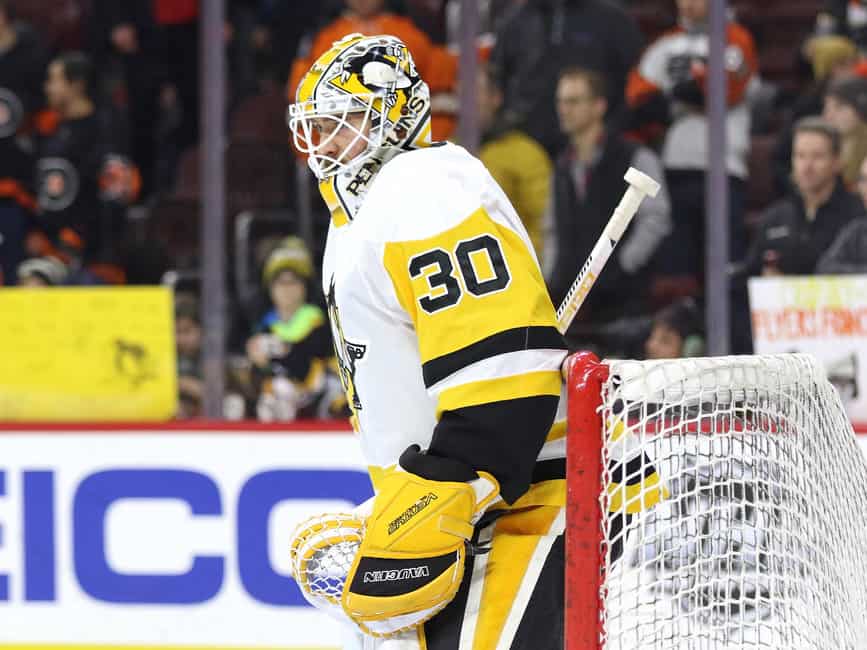 The Maple Leafs will also be getting their starting goaltender back as Frederik Andersen is expected to be the starter for the team against the Penguins after missing the team's last game with a sore knee. Andersen has played in five games this season and has posted a 3.02 goals against average and a .899 save percentage. Despite those poor numbers, Andersen still holds a 4 .1 record due to the Maple Leafs lethal forward group that features John Tavares, Auston Matthews and Mitch Marner.
Related: NHL News & Notes: Murray, Hayton & Seattle
The contest between the Maple Leafs and Penguins will feature two heavyweight offenses that boast some of the best high-end center depth in the NHL. It'll be interesting to see which team comes out on top and how each goaltender will react to their first game back in action.
Jan Kovar Signs PTO With Bruins
The Bruins have signed Jan Kovar to a PTO with the Providence Bruins. Kovar signed a one-year, $2 million contract with the New York Islanders in July before the team cut him out of training camp. When Kovar failed to report to Bridgeport, the Islanders AHL affiliate, the team placed him on unconditional waivers and terminated his contract.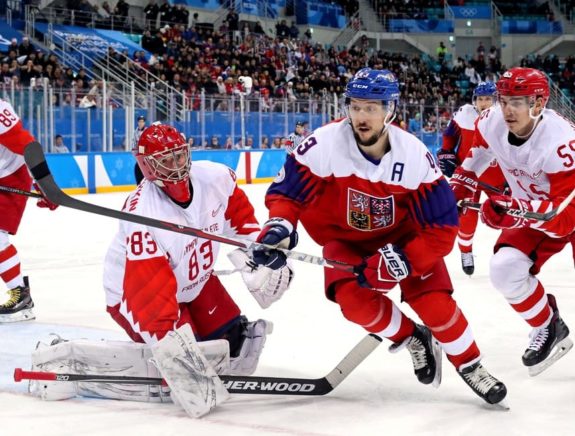 Just a few weeks later, Kovar ultimately decided to join the Bruins in Providence to work on adjusting to the North American ice size while also weighing his options for the future. Whether or not he draws enough attention from the Bruins or another team during his stint in Providence is yet to be seen but the Bruins are getting the chance to see a center up close who produced in the KHL for multiple seasons.
Related: NHL News & Notes: Stastny, Shattenkirk & Kovar
Ryan Suzuki Wants to Join Brother as First Round Draft Pick
When Nick Suzuki was taken in the first round of the 2017 NHL Entry Draft, it was motivation for his younger brother Ryan Suzuki to work hard and get picked in the first round as well. There's always a sort of in-family rivalry between relatives during the draft process and though Nick was taken 13th overall by the Vegas Golden Knights (prior to being traded to the Montreal Canadiens in the 2018 offseason), Ryan has a chance to go even higher in 2019.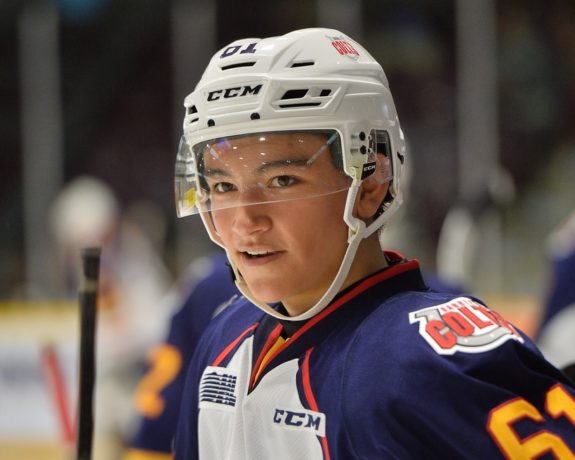 "I'm not going rub it in his face, but I'd definitely have that over him," Ryan said about possibly being taken higher than his brother. "If I got mad at him I'd bring it up."
In 10 games so far with the Barrie Colts in the OHL, Ryan has scored four goals and 18 points. He's on pace to blow away his preview career-highs from his rookie season with the team in 2017-18 when he scored 14 goals and 44 points in 64 games.
Brandon Share-Cohen has covered the NHL and various professional sports for seven years. Working with The Hockey Writers, Brandon works extensively on covering the Boston Bruins in addition to his role as the News Team Lead.