In today's News & Notes, Seattle will officially be the NHL's 32nd franchise, Anthony Mantha is out for over a month and Jay Beagle is set to return for the Vancouver Canucks.
Related: NHL News & Notes: Flyers General Manager, Leivo & More
Seattle Officially Set for Expansion
The NHL has officially announced that Seattle will be receiving a franchise, making them the 32nd team in the NHL. The league's board of governors voted today and confirmed that the new Seattle franchise will start playing during the 2021-22 season.
Related: NHL Approves Seattle Expansion Team
Today is an exciting and historic day for our League as we expand to one of North America's most innovative, beautiful and fastest-growing cities," said NHL Commissioner Gary Bettman. "We are delighted to add David Bonderman, Tod Leiweke and the entire NHL Seattle group to the National Hockey League family. And we are thrilled that Seattle, a city with a proud hockey history that includes being the home for the first American team ever to win the Stanley Cup, is finally joining the NHL."
"We are pleased the NHL's Board of Governors unanimously approved Seattle's application for a franchise," said David Bonderman, NHL Seattle's majority owner. "I want to thank Commissioner Bettman and the Board for their endorsement."
The most important factor behind Seattle getting this franchise came from the support of the fans already. The Seattle fanbase met the NHL's 10,000 season ticket deposit goal in only 12 minutes with 32,000 already making deposits for these tickets.
Mantha Out 4-6 Weeks
It's always unfortunate when a player gets hurt in professional sports. It's even more unfortunate when it's a talented young player who's slated to miss time. That's the case for Mantha as he'll miss the next four weeks after injuring his hand to the point that it requires surgery. The timetable for his return is 4-6 weeks.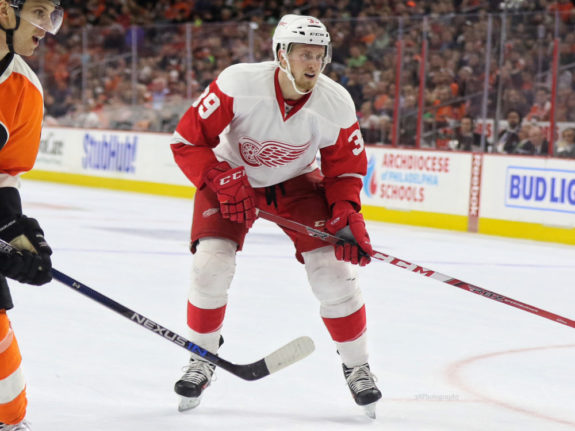 The injury to Mantha occurred Sunday after Colorado Avalanche defender Patrik Nemeth hit Dylan Larkin in the third period. Mantha took exception to the hit and made it clear that his team is not fair-game for hits like that. Unfortunately, Mantha would end up with the hand injury. Despite this, though, the Red Wings and head coach Jeff Blashill feel that it was the right decision and that they'd back him if he did it again.
"He was sticking up for Larkin in that case, who got his head run against the boards," Blashill said of the incident. "I know this, he'd do it again. And I'm good with him doing it again. I want him to do it again. We want to make sure we're sticking up for each other. You're not going anywhere at any time if you got a team that's selfish and doesn't care about each other – no chance. The best chance for us to have great success here is for us to make sure that we're looking after each other at all times and sometimes these types of things are going to happen."
Mantha has nine goals and 14 points in 27 games this season. The 24-year-old scored a career-high 24 goals and 48 points in 80 games last season.
Beagle Returns for Canucks
The Canucks will get a boost to their lineup Tuesday as Beagle is finally ready to return to the team. The veteran forward has played in five games for the Canucks this season, his first with the team after signing with them in the offseason, and has recorded one assist.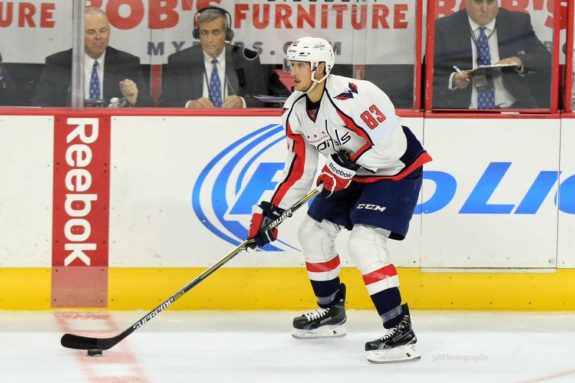 Beagle has been on the injured reserve with a broken forearm for over a month after suffering a broken forearm against the Florida Panthers on Oct. 13.
The 33-year-old has played in 476 games in his career, all with the Washington Capitals, and has scored 51 goals and 117 points. He's also recorded eight goals and 19 points in 85 postseason contests.
Brandon Share-Cohen has covered the NHL and various professional sports for seven years. Working with The Hockey Writers, Brandon works extensively on covering the Boston Bruins in addition to his role as the News Team Lead.