In today's NHL rumors rundown, one insider looked at 20 trade targets this offseason and noted that this could be a big, but complicated summer for teams looking to make deals. Among the names worth watching are Erik Karlsson, Sam Girard, Taylor Hall, and a number of defensemen from the St. Louis Blues.

Also, will Frederik Andersen finally get some playing time for the Carolina Hurricanes?
Sharks Ready to Listen on Karlsson
According to Frank Seravalli of Daily Faceoff, Sharks GM Mike Grier acknowledged at locker cleanout day he's ready to listen again on an Erik Karlsson deal. That said, the only way the elite defenseman is traded is if Grier adjusts his asking price and/or is open to retaining salary.
---
Latest News & Highlight
---
Seravalli explains, "If one is to materialize, this trade always felt like an offseason deal. It may also be now or never, because Karlsson's value to the Sharks is never going to be higher than it is at this exact moment in time, as the first 100-point defenseman since Brian Leetch in 1991-92."
Frederik Andersen Could Play for the Hurricanes
As per a tweet by Chip Alexander, Hurricanes' head coach Rod Brind'Amour says there's a "chance" Frederik Andersen could play Game 6. He said the goaltender got a lot of work in practice today. The question came about because Andersen appeared to have his own net for Hurricanes practice on Thursday while Antti Raanta and Pyotr Kochetckov were sharing the other one.
Could the Avs Move Sam Girard?
There will talk of roster changes regardless of where the Colorado Avalanche finish this season, but if the Kraken bounce the Avs in the first round, expect trade talk surrounding a few players to pick up. Namely, Servalli notes that Sam Girard could be a player the team considers trading.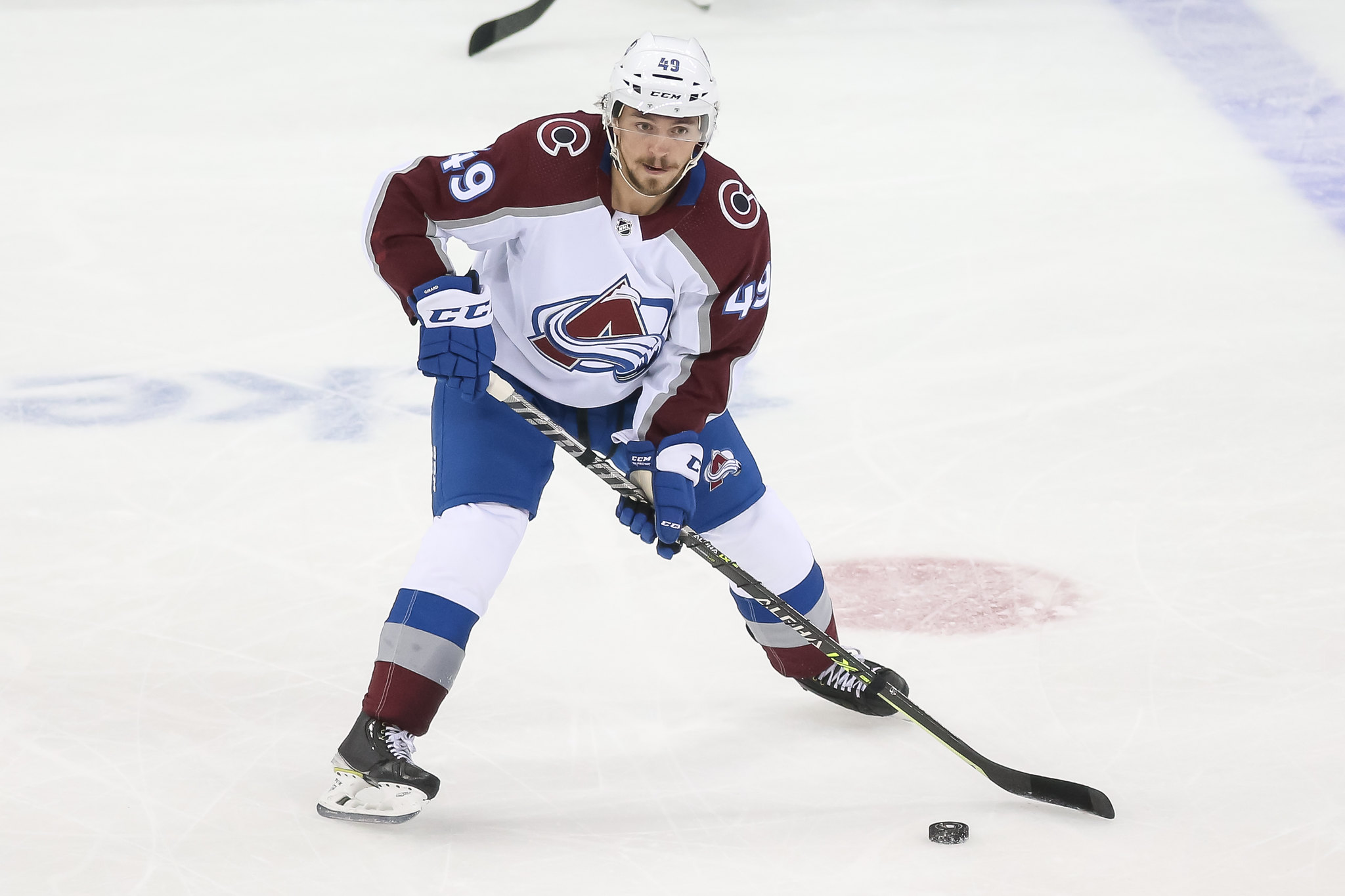 He writes:
By no means will the Avs be eager to move Girard, but the math doesn't work to keep everyone. Colorado is projected to have somewhere around $13 million in salary cap space this summer, but will need to sign upwards of nine players with that cash. Girard would appear to be the odd man out on the back end.
Related: Canucks News & Rumors: Castonguay, Bieksa, Hoglander & More
He writes that Devon Toews is more important to the team and that Bowen Byram is three years younger and has a higher upside. Perhaps Girard gets more opportunities with another team and becomes an attractive option for them. Seravalli adds, "His contract is also a reminder you can never go wrong buying all of the prime years of a player's career on a long-term deal."
Blues Will Try to Move a High-Priced Defenseman
Jim Thomas of the St. Louis Post-Dispatch agrees with Seravalli when he notes that the St. Louis Blues will probably look to gain some more salary cap space this offseason by offloading one or two of their higher-priced defensemen. He writes:
According to CapFriendly, the Blues currently are $6.7 million under the cap. At his March 3 trade deadline press conference, Armstrong said the Blues' in-house calculation will have them with $4.2 million in cap space on opening day next season based on the players currently in the organization.

source – 'After a dramatic downfall on nearly all fronts, Blues face a critical offseason' – Jim Thomas – St. Louis Dispatch – 04/23/2023
Torey Krug is not likely going anywhere, so that leaves Colton Parayko, Justin Faulk, and Nick Leddy. All three of those players have no-trade clauses in their contracts. Moving any of them will not be an easy task.
Could the Bruins Be Forced to Trade Taylor Hall?
The way he's playing in the first round versus the Florida Panthers, it's crazy to think that the Boston Bruins would consider trading Taylor Hall. Seravalli points out the team might not have a choice. Noting that cap bonuses for Patrice Bergeron and David Krejci will be tacked onto the team's salary cap next season and if the Bruins look to retain a player like Tyler Bertuzzi or they want to sign Dmitry Orlov to a new deal, someone might have to go.
Hall has a 10-team no-trade list as part of his contract and two more seasons on his deal at $6 million per season. If the Bruins are hoping to shop him during the summer, the better the playoff run he has, the more likely teams will be eager to look at making a trade.