In today's NHL rumors, it sounds like the New York Islanders have a handful of moves done that insiders and fans are just waiting for them to announce. Are the Ottawa Senators close on a deal with the Coyotes to acquire Jakob Chychrun? Are the Montreal Canadiens receiving calls on Jake Allen and what is the latest on a potential trade of either Jonathan Toews or Patrick Kane?
Islanders With at Least Four Moves Done?
As per Kevin Weekes, "I can't put a definitive timeline to them, but I wouldn't be shocked to see at least 4 transactions with the @NYIslanders coming down the line." Weekes wasn't specific or detailed about what those transactions might be, but among the rumored moves would be deals for Noah Dobson, Alexander Romanov, and the signing of Nazem Kadri.

When asked if he thought the Islanders might have a trade worked out to clear space, John Shannon said on Oilers Now with Bob Stauffer that he doesn't think so because the Islanders would need to have a willing trade partner who was also fine with keeping the deal quiet. Just because GM Lou Lamoriello doesn't like to show his hand doesn't mean an opposing GM who trades with him won't make an announcement to his fan base.
Related: Islanders Can Sign Kadri & Trade for Top Winger
Stefen Rosner Of New York Islanders Hockey Now wrote in response to Weekes' tweet, "I would not be shocked if that number was over 5, maybe over 6."
Senators In On Jakob Chychrun?
Shawn Simpson of TSN writes that there is a sense the Ottawa Senators might be close or working on something with the Arizona Coyotes to acquire defenseman Jakob Chychrun before the start of training camp. The Senators are believed to be one of the teams interested and have been looking for a defenseman for most of the offseason.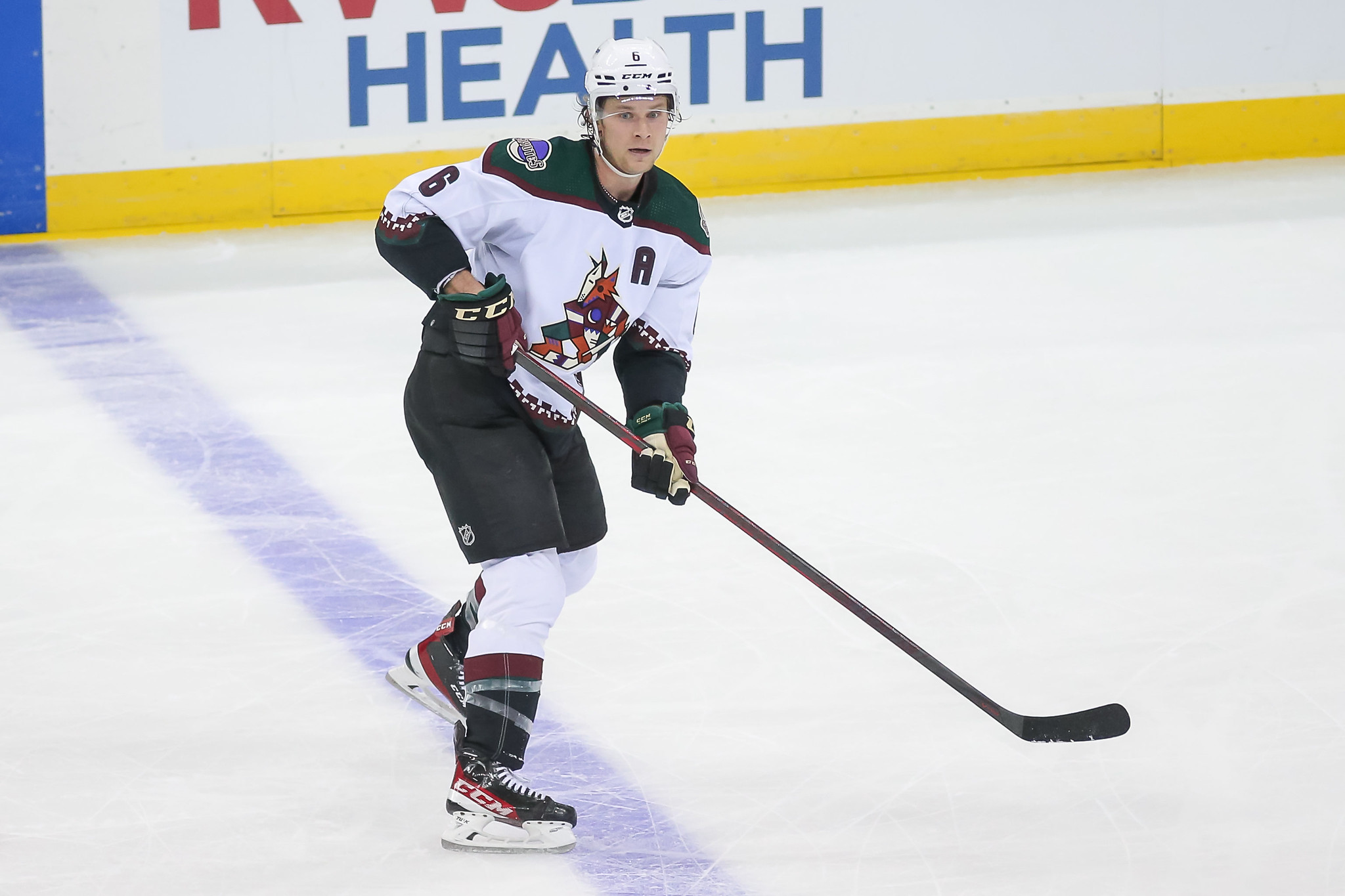 The rumored asking price is ridiculously high (a huge haul of draft picks) which is why Senators GM Pierre Dorion is being patient and not rushing to make a move. The hope is that he becomes more affordable as the season approaches.
Teams Calling About Jake Allen Again?
Jimmy Murphy of Montreal Hockey Now writes that there are teams kicking tires on the availability of goaltender Jake Allen, among them, the Dallas Stars and Arizona Coyotes. Nothing has changed regarding Allen's availability as everything hinges on the health of Carey Price.
Murphy cites a source who explained:
"Depending on what happens with Price, it could make a lot of sense for them and the Canadiens. Let's say Carey's good to go or close to by the time the season starts. Then, what if [Jake] Oettinger hasn't been signed by then or he's holding out during camp, are you taking the chance on Scott Wedgewood and a call-up as your goalies to start the season if you think you're a contender this year?"
Update on Jonathan Toews and Patrick Kane
As per The Athletic's Scott Powers, neither Patrick Kane nor Jonathan Toews has approached Chicago Blackhawks general manager Kyle Davidson about wanting a trade out of Chicago. So too, Davidson has not asked either player to waive their no-movement clauses.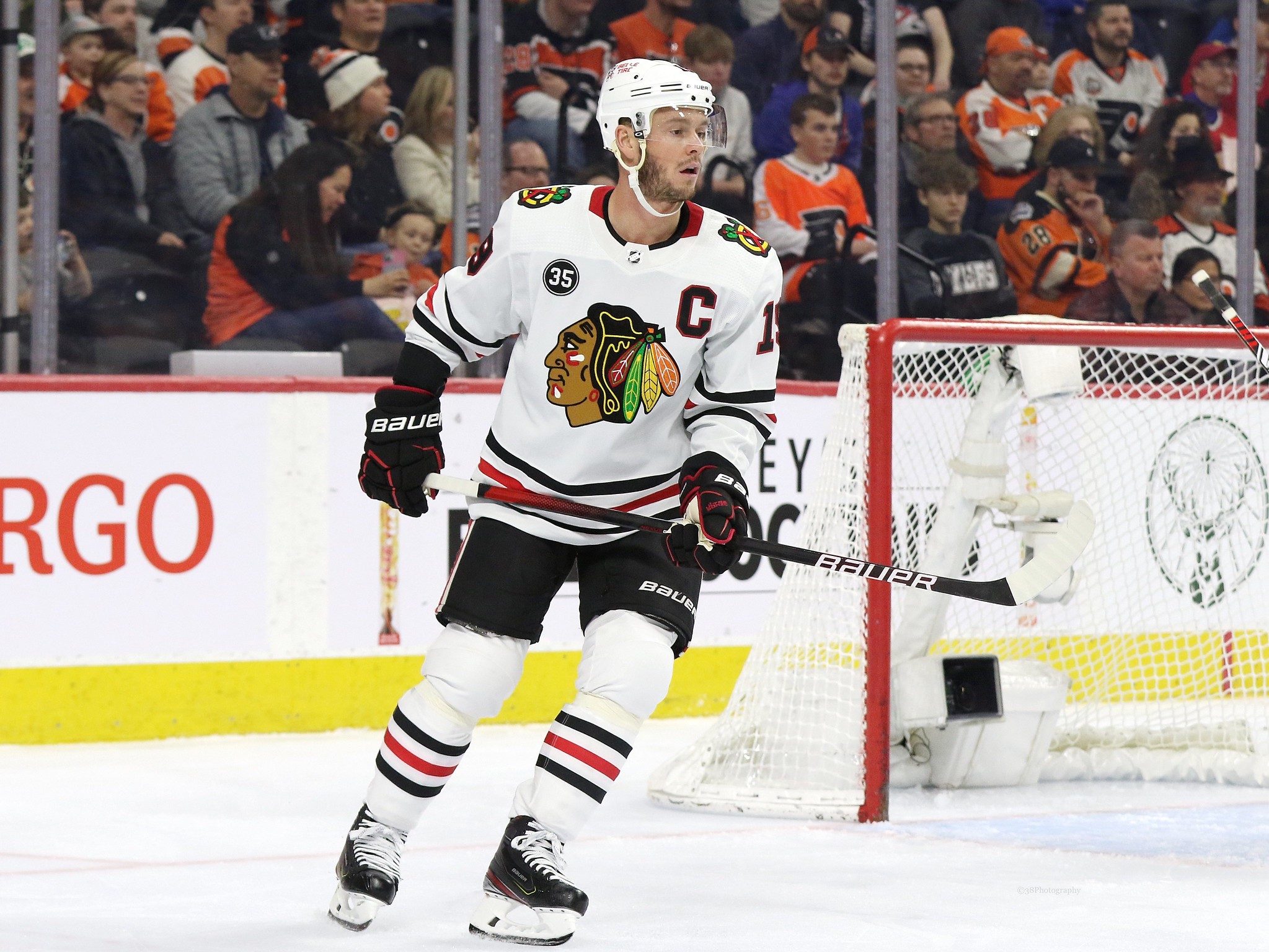 Powers writes:
If either wanted to be traded before the season, the window would have been right after all the trades at the draft and right before free agency. That's when other teams had significant cap space and could have rearranged their plans to pursue Kane and Toews… When they didn't request to be moved then, the trade deadline became the next time frame for when they could be dealt. 

source – 'Blackhawks mailbag, part 1: The Patrick Kane and Jonathan Toews trade question' – Scott Powers – The Athletic – 08/08/2022
The assumption is that the Blackhawks will be more willing to retain 50% of their respective salaries at the deadline, both players will be more open to leaving and the teams that acquire these players will have more space to add with the accrued LTIR space and proration of contracts.
---
Latest News & Highlight
---