In today's rumor rundown, one insider from Boston is wondering if Tyler Seguin is on the Bruins' radar. There are details on Matt Duchene's status in Ottawa and Dylan Larkin's new deal is already having an impact on some other players in the NHL. A couple depth NHL'ers may be headed to Switzerland and a writer out of Edmonton who watched the Ivan Hlinka tournament can't imagine any teams giving up their first-rounders in the next NHL Entry Draft.
Seguin Back to Boston?
Joe Haggerty of NBC Sports Boston is wondering if the fact the Dallas Stars haven't re-signed Tyler Seguin to a contract extension yet, along with the fact they were trying to land John Tavares and Erik Karlsson over the summer, is a sign the team might not keep Seguin. He is set to become an unrestricted free agent next July. So too, Haggerty wonders if a reunion with the Boston Bruins is possible should the Stars try to trade Seguin.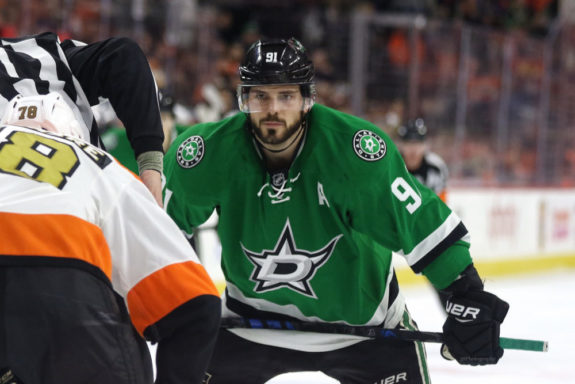 While the idea of Seguin being traded itself shouldn't be ruled out, it would be unlikely if it were to Boston. From Dallas' side of things, Stars general manager Jim Nill has said the team is talking with Seguin and that fans shouldn't assume not signing him to an early extension means there are problems. From Boston's side, the team has a lot of future money tied up in players like defenseman Charlie McAvoy and Brandon Carlo along with forwards Danton Heinen and Jake Debrusk who are restricted free agents in the next two summers. All would require a good chunk of the Bruins salary cap. So too, adding Seguin means likely saying goodbye to a more-than-serviceable long-time veteran like Patrice Bergeron.
Related: NHL Rumors: Haula, Drouin, Silfverberg, More
Duchene Not Being Moved Out of Ottawa
Dan Rosen of NHL.com suggested in a mailbag segment that Matt Duchene is not likely to be moved out of Ottawa any time soon. While Duchene will be an unrestricted free agent at the end of the season,  Rosen says, "There is simply no way the Senators will be able to get back the value they gave up to get Duchene if they trade him now."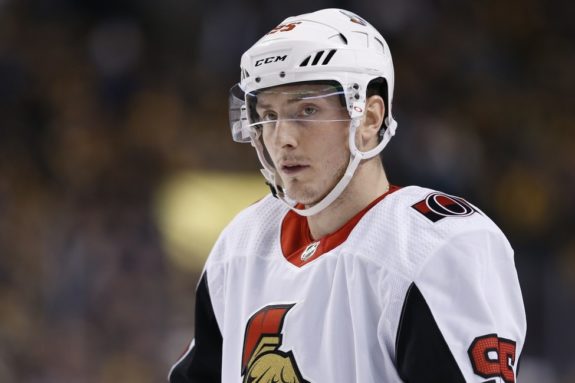 He also mentions that while most insiders are assuming Duchene will want to leave considering the state of the Senators organization, it's too early to know what the center thinks. Duchene may not form an opinion until things are finalized with Erik Karlsson and/or Mark Stone.
The first half of the season will be telling for Ottawa. If they're struggling, there could be a lot of changes in a hurry.
Related: NHL Rumors: Seguin, Daley, Krug, More
Players Going to Switzerland
With a number of players not finding work in the NHL over the summer, it's not surprising to hear about names starting to look internationally at other leagues.  Patrick Andrey of RTS in Switzerland reports that both Tommy Wingels and Lance Bouma will sign with Geneve-Servette of the NLA. The team has not announced anything official yet, meaning there still could be some negotiating to be done but it looks like that's where they're headed.
Larkin's Deal Affecting Other Contracts?
The five-year, $30.5MM contract that the Red Wings gave center Dylan Larkin last week is already appearing to affect other deals. The Chicago Blackhawks are looking to sign Nick Schmaltz next summer and Charlie Roumeliotis of NBC Sports Chicago suggests Larkin's deal sets the bar moving forward.  Both players were 2014 middle-round draft picks and have comparable production stats so far in their career. They also share the same agent in Kurt Overhardt.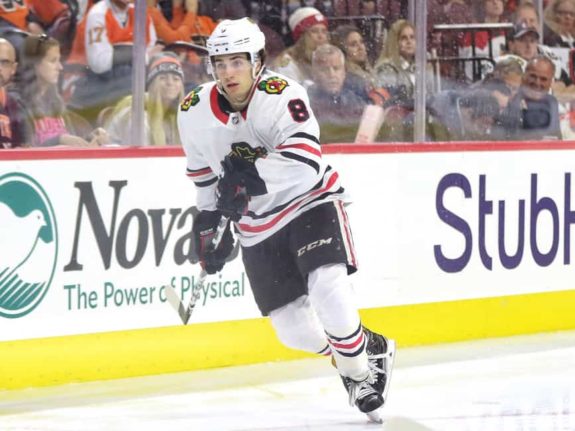 Schmaltz is not the only player who understands what Larkin's deal may mean. James Mirtle of The Athletic was on TSN Radio added Larkin's contract will bring up the price for Toronto Maple Leafs forward William Nylander who still has not been signed and needs a deal before the season. Mirtle thinks the Leafs will wait until closer to training camp but using parts of Larkin's deal as a comparable, the cost of buying out any of Nylanders unrestricted free agent years has been set.
Related: NHL Rumors: Zetterberg, Stone, Ellis, More
Ryan Ellis Deal Means What for Pekka Rinne?
With the extension of Ryan Ellis in Nashville today, Predators GM David Poile says that the next big item on his list is the status of goaltender Pekka Rinne. Rinne will be coming off of a seven-year, $49 million deal. When he's up for a new contract next summer, Poile wants to sit down and discuss philosophy.
Is it possible that if Rinne wants the same kind of money he got on his last deal, the Predators might look to Jusse Saros to be the next starter? Ellis' deal is a great deal for the Predators but with Roman Josi needing a new contract in 2020 and when Rinne's age is taken into consideration, if Poile and Rinne don't see eye to eye on team direction, perhaps there is a change coming.
2019 First-Round Picks
Jim Matheson of the Edmonton Journal suggested that after attending the Ivan Hlinka Gretzky tournament, he doesn't see any reason a GM would part with their first-round draft picks in the upcoming NHL Draft. "Nobody's trading their first-round draft picks for 2019," he said. It is assumed it's because there were so many good players who could be drafted and showed well in the tournament.
If Matheson is correct, it could make for a very boring NHL Trade Deadline and some of the expected players who might be moved may have to be moved earlier if GM's find the first-round picks more valuable than ever.
Jim Parsons is a freelance writer who covers the Edmonton Oilers and news and rumors posts here at The Hockey Writers.
You can also catch him writing at NHLtradetalk.com, The Sportster and hosting weekly video casts, THW News and Rumors Rundown, plus Oilers Overtime.
Follow below on any my social media accounts.