In today's NHL rumors rundown, Patrick Kane has been given a list of teams that are interested in trading for him. How did he respond? The Boston Bruins aren't likely to be interested in Timo Meier unless David Pastrnak decides to test the free-agent market.
---
---
Dylan Larkin knows his value after the Bo Horvat extension, while the Carolina Hurricanes want to add at the deadline, but have to determine how much they're willing to move to make a deal work. Finally, have things changed in Edmonton regarding interest in Jakob Chychrun?
Blackhawks Approach Kane About Trade
According to CHGO Blackhawks beat reporter Mario Tirabassi, Patrick Kane says his agent has come to him with some teams that have shown interest in trading for him but that he is still undecided about what to do for his future. Meanwhile, Ben Pope of the Chicago Sun-Times cites Kane has not decided if he'll waive his no-movement clause yet and said:
"We'll figure out what team could be the best fit, but . . . it's tough to decide if we're getting to that point yet. There are definitely opportunities out there that are intriguing and could be exciting. We'll see."

source – 'Patrick Kane, Blackhawks both preparing for all possible trade scenarios' – Ben Pope – Chicago Sun-Times – 02/06/2023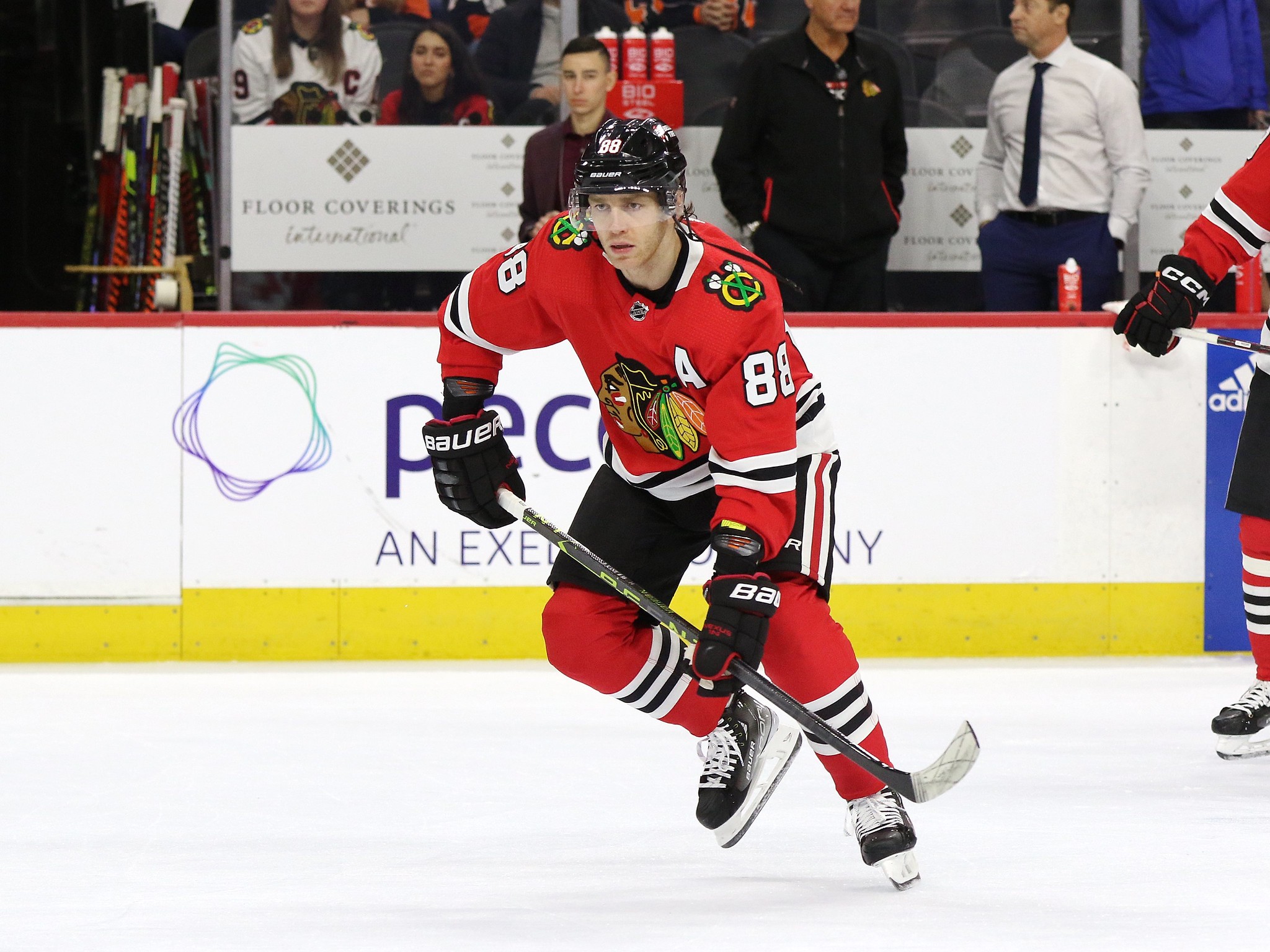 There are some concerns about a lingering lower-body issue when it comes to trading for Kane. He's mentioned that it isn't an issue, but that's not going to stop teams from thinking twice or wanting to be sure he's good to go before spending a ton of assets to acquire him.
Bruins' Interest in Meier Depends on Pastrnak
Joe Haggerty of Boston Hockey Now wrote about potential interest by the Boston Bruins in San Jose Sharks forward Timo Meier and said that the only way the Bruins chase Meier is if they receive word that David Pastrnak is going to test free agency.
Haggerty adds, "At this point, the NHL Betting Odds on that happening don't seem likely, as all points sign to Pastrnak resigning with the Boston Bruins after pushing them toward a bigger salary with the dominant All-Star season that he's elevated to this season."
Larkin Looking for $9 Million
Following the contract signing by Bo Horvat with the New York Islanders, word of what Dylan Larkin is asking for has become clearer. On Monday, during NHL Tonight on NHL Network, David Pagnotta of The Fourth Period indicated that Larkin is asking for at least $9 million per season on an eight-year agreement.
---
Latest News & Highlights
---
He notes:
"He's looking for a long-term deal, that eight-year extension, and I believe that number starts with a nine, as in $9 million. It could be just above that on an AAV. He's looking for those types of dollars, and I believe that message was relayed prior to Horvat signing his new contract with the New York Islanders."
If that message was sent to the Red Wings prior to the Horvat deal, Larkin is likely only growing more confident that he's worth what he's asking for.
Hurricanes Not Worried About Money
Also per The Fourth Period, the Carolina Hurricanes are hoping to use their cap space to make an addition ahead of the trade deadline. That said, they are being cautious about what assets need to go the other way in any potential trade. Money is not the issue, the asking price is.
"It comes down to what price are they willing to pay from a cost-package perspective," Pagnotta explained. "I hear they don't want to give up too many futures on a rental piece, but this extra cap space might allow them to go all in as they'd like to. Sometimes, you have to decide if the juice is worth the squeeze."
Oilers Talk Surrounding Chychrun Picking Up
More than one member of the Oilers-based media has mentioned Jakob Chychrun's name in trade talks connected to the Edmonton Oilers this past week. First, it was Bob Stauffer of Oilers Now. Recently, it was Ryan Rishaug of TSN. Rishaug noted, "The more times I bat this around in my head, the more times I think, if the price can be decent and they can make the money work, it just feels like it's the move to make."
Many in Edmonton are wondering if there's something to the Chychrun talks. At first, it was believed the price was too high. Now, it sounds like maybe the Oilers are considering pushing their chips in with the mentality that if they are going to go for it, they should take a big swing.