In today's rumor rundown, The New York Rangers might be looking at moving one of the "extra" centers they employ, the Oilers have called Ottawa about Erik Karlsson but the ask is huge, the Maple Leafs and one of their young core haven't started discussions about an extension, and a few other notes from around the NHL take precedence.
With a lot going on and only a few days until the NHL Entry Draft, here are your biggest rumors for June 18, 2018.
Rangers Getting Calls on Kevin Hayes
Unlike most teams, the New York Rangers have almost too many good centers. A team that has told their fans they intend to rebuild, they are also a team that employs pivots Mika Zibanejad, Kevin Hayes, Lias Andersson, Filip Chytil, Vladislav Namestnikov, Ryan Spooner, Boo Nieves and Brett Howden. Obviously, the Rangers can't put everyone at center so some will be moved to the wing, but this also opens up the potential for a trade, speeding up the rebuild which is something many believe the Rangers want to do.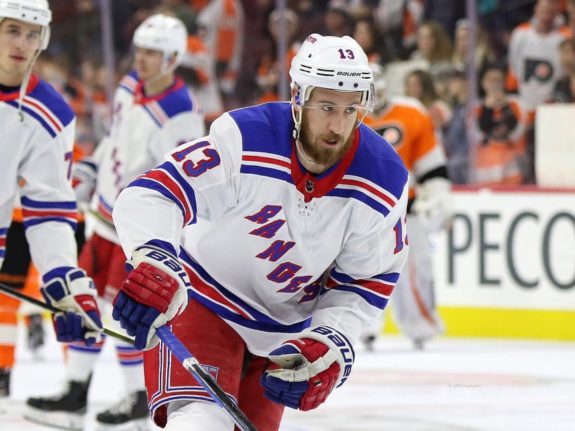 Larry Brooks of the NY Post is reporting that Rangers forward Kevin Hayes is getting some trade interest and could be one of those centers who finds a new home before the NHL Entry Draft. Because the Rangers want to move up from their No. 9 spot in the draft, it could take Hayes to do it. Brooks says the team has talked to the Hurricanes about the No. 2 pick, but Hayes with the No. 9 selection won't be enough.
If not for a higher pick, there is also speculation the Rangers try to move Hayes for a right-handed defenseman. Targets could be Jacob Trouba out of Winnipeg or Dougie Hamilton from Calgary. Should Hayes not be the player moving, Spooner also has a few teams interested.
Related: NHL Rumors: Hoffman, Krejci, Talbot, More
Don't Count on Draisaitl Trade
Jim Matheson of the Edmonton Journal has reported the Edmonton Oilers have called the Senators about defenseman Erik Karlsson. As expected, the ask from the Senators is huge with most people thinking Leon Draisaitl would have to be included in the deal. Matheson says not to expect the Oilers to even consider doing so.  He adds, there's no way Edmonton would trade Draisaitl, who the team signed to an eight-year, $68MM contract a year ago. He's only 21 years old has 54 goals and 147 points in the past two seasons.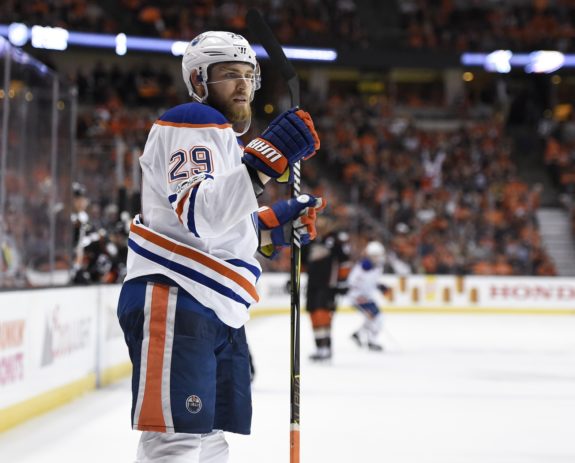 Others have said it's not necessarily about Draisaitl being better or more valuable than Karlsson but that the Senators wouldn't target the German center because of the money he's owed. Instead of a one-for-one deal, the Sens are looking to add multiple pieces. This means, the Oilers No. 10 pick in the draft plus either Oscar Klefbom or Darnell Nurse plus something else.
The only way the trade wouldn't include a ton coming back from Edmonton is if they agreed to take on Bobby Ryan's contract which sits at a $7.25 million cap hit for multiple years.
Related: NHL Rumors: Marner, Lucic, Spezza, More
No Discussion on Marner Deal
TSN reported last week that there could be a sticking situation in Toronto regarding Mitch Marner's contract and the Maple Leafs forking over the value Marner's side believes he's worth. Kevin McGran of The Star interviewed Mitch Marner who said the two sides haven't even started discussions. "Nothing has been said yet, but nothing you can do," said Marner. "If nothing happens, you still have a year to play under your rookie contract. Just go out there and try to prove you can make the team better."
Marner will be eligible for a contract extension on July 1.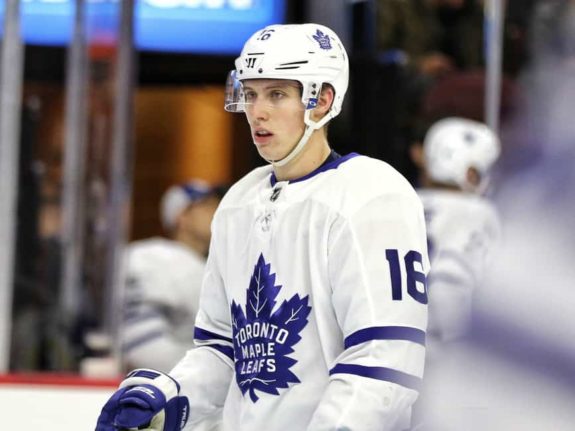 Noteables