With there being so many trades these last few weeks, the 2023 NHL Trade Deadline Day was fairly quiet. Players like John Klingberg, Jordan Greenway, Jakub Vrana, and Nick Bonino were moved, but the majority of trades were fairly small ones. In this piece, we will be discussing a handful of them.
Calgary Flames & Toronto Maple Leafs Swap Forwards
The Calgary Flames and Toronto Maple Leafs swapped forwards before the deadline passed, as Dryden Hunt was moved to Calgary, while Radim Zohorna is now with Toronto.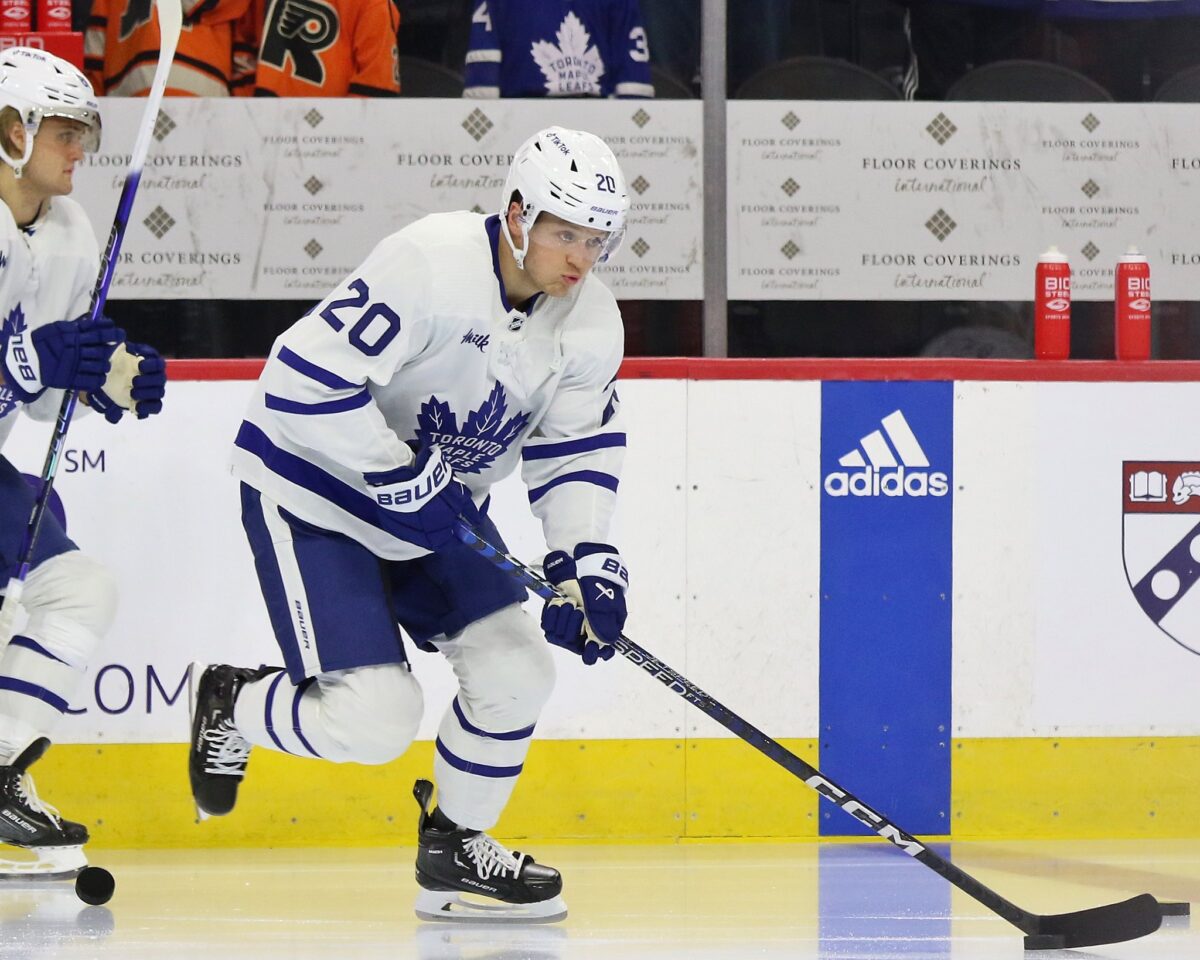 This is the fourth team that Hunt has been on this season, as he has spent time with the New York Rangers, Colorado Avalanche, and Maple Leafs. In 37 NHL games this campaign, he has three goals, 100 hits, and a minus-10 rating. Hunt will provide the Flames with another depth forward for the final stretch of the season.
Zohorna, on the other hand, is joining this third team of the season. He was initially claimed off of waiver by the Flames from the Pittsburgh Penguins at the beginning the season. In eight NHL games this season, the 6-foot-6 forward has zero points and a minus-2 rating. He has been effective in the American Hockey League (AHL), however, as he has 10 goals to go along with 19 assists in 40 games. He should provide the Toronto Marlies with a nice boost because of this.
Nashville Predators Acquire Rasmus Asplund
The Buffalo Sabres had a fairly quiet day, but they did move Rasmus Asplund to the Nashville Predators in exchange for a 2025 seventh-round pick. Asplund has spent all of this season in the NHL, but he was primarily an extra forward for the Sabres. However, now that he is joining a weaker team in the Predators, he has a good chance of receiving more consistent playing time. In 27 games on the year, he has two goals and six assists.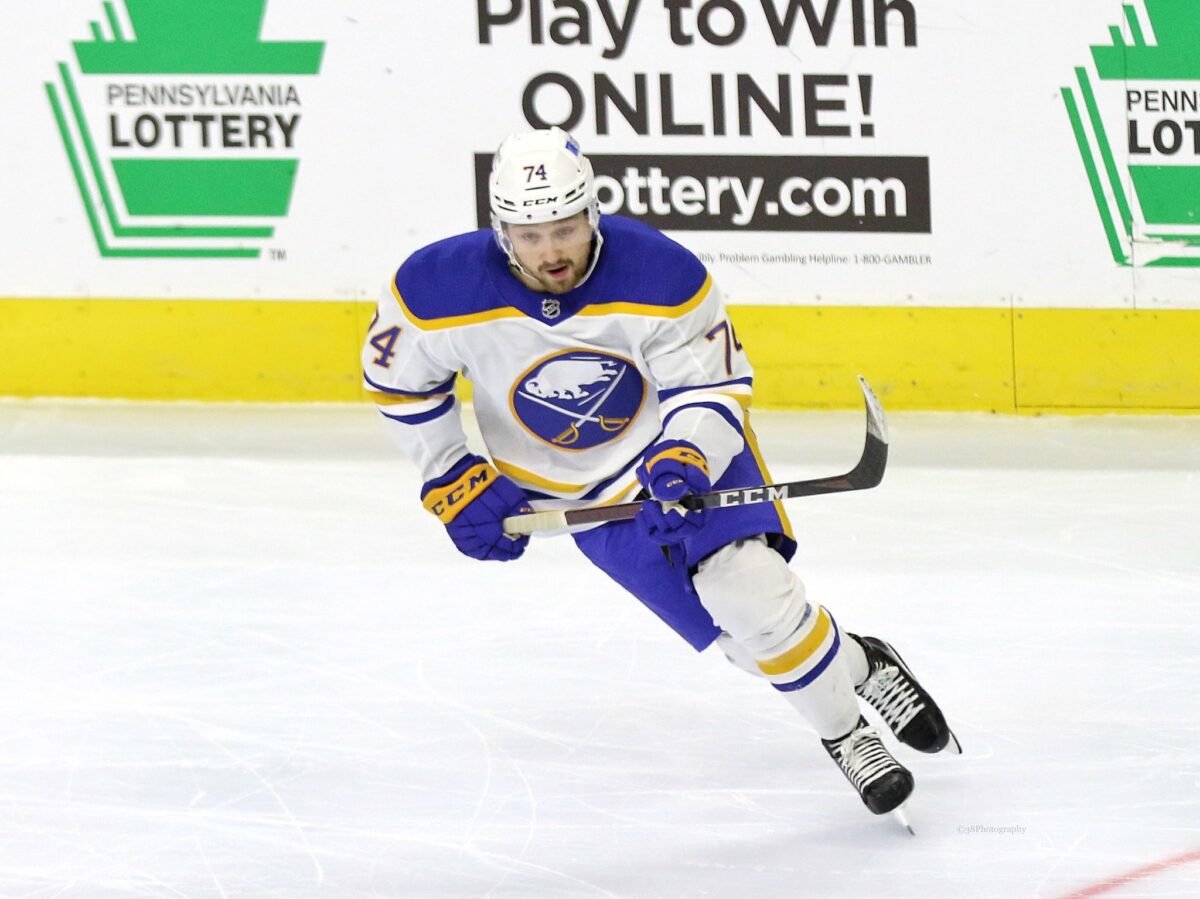 Asplund showed last season that he can produce at the NHL level, as he posted a 27-point campaign in 80 games for Buffalo. As a result, if he picks up his play with the Predators, he could be a potential third-liner for them moving forward. With the Predators retooling, there is no harm in them taking a chance on the 25-year-old versatile forward.
Ottawa Senators Acquire Patrick Brown
The Philadelphia Flyers shockingly did not trade James van Riemsdyk before the deadline passed, but they did move another pending unrestricted free agent (UFA) in Brown. Brown was dealt to the Ottawa Senators during the final minutes of the deadline in exchange for a 2023 sixth-round pick.
Related: 2023 NHL Trade Deadline Tracker
---
Latest News & Highlights
---
Although Brown is not a star, he does have the potential to be a solid fourth-line forward for the Senators during the final stretch of the season. The 6-foot-1 forward offers a nice blend of solid defensive play, grit, and versatility, so he should work well as a part of the Senators' depth. In 43 games this season, the Michigan native has two goals, five assists, 125 hits, and a minus-6 rating.
Blackhawks Take a Chance on Austin Wagner
Earlier this week, the Chicago Blackhawks acquired Ander Bjork from the Sabres in exchange for future considerations. Now, the rebuilding Blackhawks have traded future considerations for another forward, acquiring Austin Wagner from the Los Angeles Kings.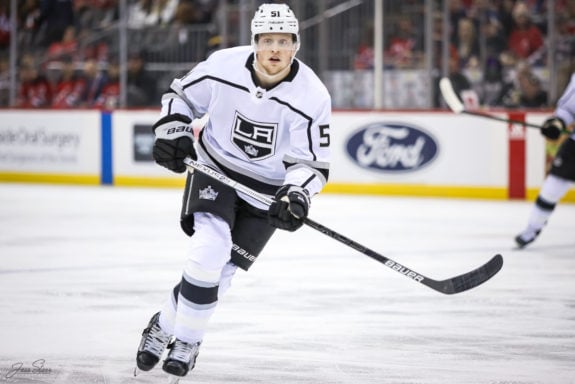 Wagner did not appear in an NHL game this season for the Kings. Instead, he has played in 24 AHL games with the Ontario Reign, where he has nine goals and three assists. However, now that the 6-foot-1 forward is joining a much weaker team in the Blackhawks, there is a good chance that he will play in the NHL again. The Calgary native has worked well in a fourth-line role before due to his gritty style of play, so do not be surprised if Chicago utilizes him there. In 171 career NHL games, he has 22 goals and 40 points.
Anton Blidh Heading to Broadway
The New York Rangers also added to their forward depth, as they acquired Anton Blidh from the Avalanche in exchange for Gustav Rydahl.
Blidh has played in 14 NHL games this season, where he has zero points and a minus-2 rating. Although he struggled with the Avalanche, he showed last season with the Boston Bruins that he can be an effective depth forward, so perhaps this move to the Rangers can help him heat up again. Yet, at a minimum, he will serve as a solid forward for the Hartford Wolf Pack.
Rydahl, on the other hand, gives the Avalanche another AHL center for the final portion of the season. The 6-foot-3 forward is in his first season in North America and has seven goals and 15 points in 40 AHL games.
None of these moves are major ones, but we will need to wait and see if any of these players can make an impact for their new clubs from here.