The wait is almost over! A source informed Minneapolis Star-Tribune reporter Michael Russo that the much-anticipated new Adidas jerseys would be unveiled at the NHL Draft in June. Russo went on to state that the Minnesota Wild uniforms will be green again, similar to their outdoor jerseys worn at the 2016 Stadium Series. He also indicated that each team's home and away jerseys would be revealed over the draft weekend. What else do we know?
The only guarantee is that the Vegas Golden Knights will be revealing their much-anticipated first jersey set in franchise history. Oh, the joys of expansion teams! Icethetics has reported that the Anaheim Ducks will be going to orange jerseys in 2018-19, a year after the unveiling. The
The Edmonton Oilers will also be going to orange and started an Orange Crush campaign as part of their rebranding. They'll be using their current orange uniform as their new home jersey starting next season. Outside of that, we could be expecting a logo change for the Ottawa Senators.
What Else Do We Know So Far
There will be two different branded jerseys for fans to buy. The authentic uniforms will be branded as Adidas, complete with a fighting strap and will retail for approximately $360. The replica jerseys will be branded as Fanatics and retail for about $170. The pricing of the jerseys was also mentioned by Greg Wyshynski (Puck Daddy, Yahoo Sports). When I spoke to a source earlier this month, the source said that the Adidas official uniforms would be heavily protected by the company's counterfeit program.
What does that mean? Fans will likely be able to scan a hologram image from the purchase tag within the Adidas app to verify authenticity. Let's pretend you buy a Connor McDavid jersey. A short video of McDavid will play within the app on your smartphone with some other features. Similar to the World Cup jerseys that had small printed perforations on the jersey numbers, the new NHL uniforms will have something similar but designed holes built into the fabric. Why? It's harder to counterfeit and rip off, and Adidas hates getting ripped off.
If you're a jersey purist or traditionalist like myself, the last thing you want to see on these Adidas jerseys are the three stripes on the inside seams like we had at the World Cup of Hockey. That's one of the unknowns, but if I were a betting man, I'd say it's unlikely. What we will see from those World Cup jerseys, however, is a redesigned collar and more lightweight fabrics.
As it's been covered so many times, no there will not be any third jerseys in 2017-18 due to the short turnover time for Adidas to get these new NHL jerseys out to market. Adidas does not hate third jerseys. The company has to redesign 62 different jerseys and mass produce them in a few short months here. We'll likely see the return of third jerseys in 2018-19.
Ch-Ch-Changes!
Some teams are going to have to make some decisions as there are 18 teams in the league with alternate jerseys. This presents a unique opportunity for teams to revamp their designs, freshen up their looks and possibly of going back to a more iconic look for some franchises.
Here are some teams that could use some new looks, and some that can make what was old, new again:
---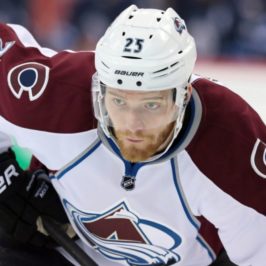 Colorado Avalanche – Earlier this season, Bar Stool Sports ranked all 30 teams uniforms, and the Avalanche finished with the second last ranked jerseys in the NHL. Colorado has a unique color palate for the NHL and that's something to work with. However the club finished last in the standings, and saw the largest drop in attendance among NHL teams this year. With the club rebuilding, again, it'd be the perfect time for a makeover.
---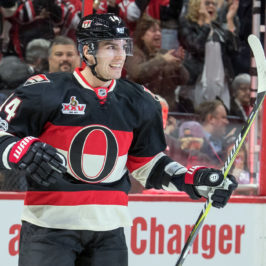 Ottawa Senators – Personally I've never liked the current edition of uniforms for the Senators. For anyone else that's in the same boat, the Sens new CEO Tom Anselmi hinted that not only could the team change alter their logo, but stopped shy of coming out and saying they'd convert to making their "Big O" jerseys they're regulars in 2017-18. If you recall, the Senators cream white versions from the 2014 Heritage Classic were a big hit.
---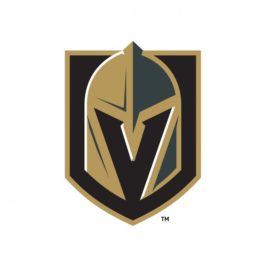 Vegas Golden Knights – When expansion to Las Vegas was announced, we've been waiting on our tippy toes for the unveiling of the Golden Knights jerseys. The color scheme will be black, green and obviously gold, but aside from knowing the jerseys won't be the Goldmember tracksuit from Austin Powers, we're left with concept designs. If I had a vote, I'd go with something similar to the concepts created by Dawson Elliott on Icethetics.
---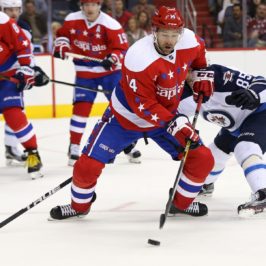 Washington Capitals – The Capitals retro jerseys are some of the best throwbacks in hockey, and it would be a fantastic look for Washington to make them full-time again. Alexander Ovechkin's jersey already has the seventh best jersey sales in the NHL, and the retro jerseys are a great look. Then again for Washington fans, going to those throwbacks might drudge up some terrible memories of the Easter Epic that still haunts some fans.
---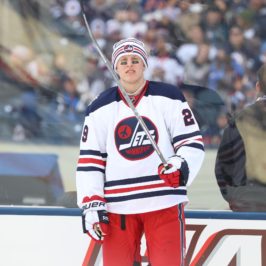 Winnipeg Jets – When the Atlanta Thrashers officially moved to Winnipeg, fans clamored for the return of the Jets name and that iconic jersey. They got the name but had to wait until the 2016 Heritage Classic for the jerseys to return. The updated look scored rave reviews and now it seems only natural for the Jets to make them regulars in 2017-18. The Jets moved the uniform into third jersey circulation after the Heritage Classic and they just need a home version to complete the rotation for next year.
---
Is there a team that you think should completely overhaul or go back to their retro jerseys for 2017-18?
Let us know in the comment section!
Edmonton Oilers regular contributor providing insight on all things Oilers including club history, prospect profiles, trade breakdowns, and everything else in between. Check back regularly for new and exciting content. Follow on Twitter @SanderTHW.