Nick Paul: the Newest Star Prospect in Ottawa
Nick Paul is the newest name to know for fans of the Ottawa Senators.
After making the final roster for Team Canada at the IIHF World Junior Championship, Paul inked an entry-level contract with the Ottawa Senators.
As per Nick Paul himself:
Pretty eventful and amazing last couple days, making team Canada and signing my first NHL contract.… http://t.co/UHWkInFDG0

— Nick Paul (@NickPaul27) December 20, 2014
    Not a bad week for the 19-year-old. But should Sens fans expect to see Paul's face in the NHL someday?  
Nick Paul
Size, Scoring Touch, and Consistency May Lead to First Line
After a strong showing in the OHL playoffs with the North Bay Battalion, Paul caught the attention of the Ottawa Senators. Paul was included in the group of players the Senators received during the off-season from the Dallas Stars in exchange for franchise centre Jason Spezza.
Just a fourth round pick for the Stars in the 2013 NHL Entry Draft, Paul's stock has soared since being drafted.
Size
Paul has tremendous size. He has already grown to 6'3″, 225 lbs. and still has room to further fill out his enormous frame. At the centre position, Paul's stature projects well.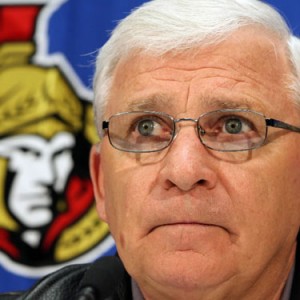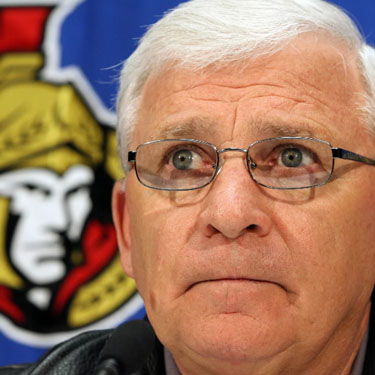 However, Nick Paul is more than just a big body down the middle of the ice.
Scoring Touch
In 27 games for the Battalion this season, Paul has posted 19 goals and 15 assists. With 0.7 goals per games, Nick Paul ranks 22nd in the CHL for players with more than ten games played. His goals per game mark compares favourably with noted scorers like Nikolaj Ehlers (0.72 goals/game) and Robby Fabbri (0.82 goals/game).
His developing touch in the offensive zone was noted by McKeen's scout David Burstyn.
[Nick Paul is] extremely versatile as he can adapt to any situation while making subtle contributions…not a flashy type yet always manages to stay involved by getting his big body in the way and by effectively shielding pucks down low in the offensive end…possesses a good physical foundation… displays a soft touch with the puck and can make a series of passes that spring others into better positions.
Consistency
Most promising of all for Paul's NHL future is the young centre's consistent and heady level of play. Despite his young age, Paul has developed reliable hockey sense on the ice.
Burstyn's scouting report at McKeen's Hockey notes that:
[Paul] brings a steady compete level and tenacity [and] sticks with plays and shows a strong appetite for the puck…a self-driven type who strives to be a difference maker with his work level…[Nick Paul] adds poise and an even-keel disposition – [he] can read and evaluate plays and complements others with his hockey sense.
At 19 years old, develop skills of steadiness, consistency, and hockey sense are promising attributes. For Nick Paul, these qualities should speed his arrival in the NHL.
In Conclusion…
Nick Paul combines size, scoring, and steady smarts. His time in the IIHF World Junior Tournament will only add more experience to a rapidly growing resume.
For fans of the Ottawa Senators, Paul is the type of intriguing prospect that has a legitimate chance to be a difference-maker at the NHL level.
What do you think, Ottawa Senators fans? Are you excited to see what Nick Paul offers during the rest of his OHL career or is he just another depth player who is unlikely to develop into a quality NHLer?
Sean Tierney writes articles about the Sens, working to include analytics whenever possible. He has also written about the Leafs, Habs, Sens, Raptors, and Blue Jays for Fansided and Bleacher Report. He enjoys long walks on the beach and candle lit dinners and definitely isn't the tallest guy in the men's rec basketball league.