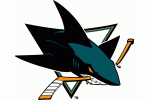 In free agency as in life, actions speak louder than words. Except if you're the outspoken Doug Wilson whose words carry as close to equal weight as they possibly can. Minus a franchise-altering trade to solidify the oft-discussed rebuilding process in San Jose, the Sharks were predictably quiet, even though their general manager wasn't.
In the latest conference call posted on the Sharks' website after a few less than spectacular signings, Wilson made no bones about allowing his younger Sharks to earn their place on the opening day roster. He did, however, stop short of saying their AHL-ers will have all the opportunity to flat out steal roster spots from the likes of Thornton and Marleau, but Wilson likes to talk. If someone was waiting around to call Doug Wilson's rebuild bluff, he's got a pretty good poker face, especially if he doesn't even know how to play NHL rebuild poker.
The Newest Sharks
Taylor Fedun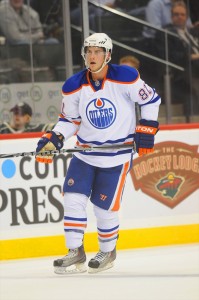 One of the newly signed hopefuls is defenseman Taylor Fedun who has just four games of NHL experience to his credit. An undrafted free agent, Fedun spent four years at Princeton University where he averaged nearly a half point per game. He found himself in Oklahoma City playing mostly for the Edmonton Oilers' AHL affiliate and showed some promise offensively as he scored his first two NHL goals in his first two games. Sharks supporters should see a little Dan Boyle in his game as he is a more offensive minded defenseman.
Fedun's two goals with the Oilers came below the hash marks in the offensive zone, one off a pretty odd-man rush against the Florida Panthers and the second off a feed from Jordan Eberle that Fedun wristed past Tampa Bay Lightning goaltender Ben Bishop. Both were NHL caliber finishes.
The good news for San Jose is the offensive ability of Fedun. The bad news is he's a year behind in development due to a broken femur he suffered in a 2011 preseason game in a race against Matt Cooke on the icing play the NHL eliminated this last year with hybrid icing. Paired with the Joni Pitkanen injury on a similar play, the NHL Rules Committee had all the evidence they needed in the name of player safety to make the change.
On a side note, if one wants to escape a shift without an injury, stay away from Matt Cooke as much as possible.
John Scott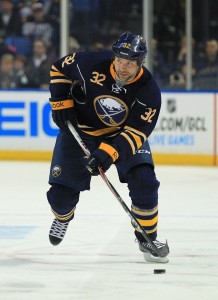 Head coach Todd McClellan's plea for more toughness was clearly heard by the front office with the signing of 6'8″ veteran winger John Scott. Scott is familiar with franchises in the midst of a rebuild as he spent last season with the Buffalo Sabres where his most notable impact was time spent in the sin bin with 125 PIM in 56 games played.
Scott hopes to find a disruptive niche within the San Jose lineup where his abrasive style of play can trickle up the line combinations, making the Sharks a grittier team to face. Better yet, he will serve as a safety valve to protect the young upstarts. That's the best case scenario for Scott.
The looming question for the Sharks in terms of the Scott signing is why. The enforcer role is no longer at its peak within NHL lineups with the trend is forming quicker fourth line that can create a rapid forecheck and swarm the neutral zone and keep defensemen honest when the fourth line is on the ice. The Sharks have those types of players waiting in the wings so where is their NHL experience going to come from with Mike Brown, John Scott and Raffi Torres in the lineup?
Seems like Wilson wants a rebuild but just doesn't know how to get there. Until there is a definitive move that backs up Wilson's drum pounding of a rebuild in San Jose, let's stop talking about it even if Wilson won't.
My first article was written on a legal pad I borrowed from my 8th grade teacher and I've been crafting my opinions on hockey ever since.
Chapman University Ice Hockey play-by-play 2013-2014